So if you follow me on Instagram you will have seen that I have got a medium and large Kikki.k Planners. I have finally set up my large planner and I am going to show you how I have this set up. This is going to be a photo heavy post so make sure that you have got a cuppa!
This is the outside of the Kikki k cobalt planner.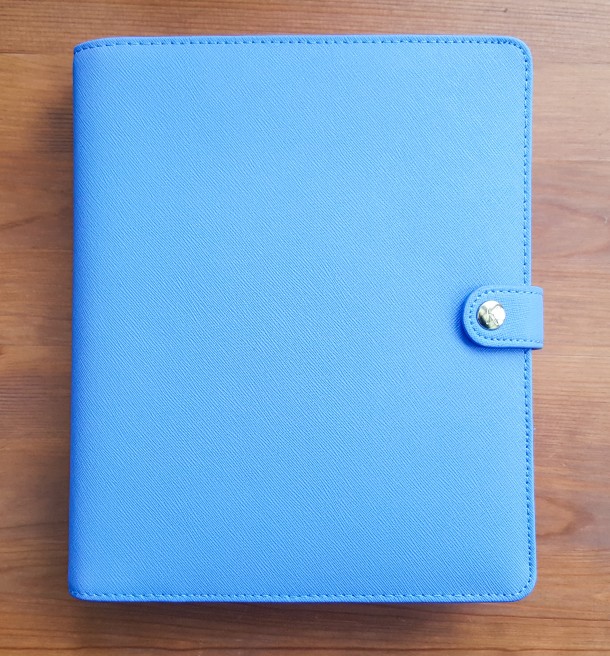 It is a beautiful blue and the gold K on the popper is gorgeous! I was worried that I would be put-of with the texture of the planner but it is such a tactile planner! So let's get inside Big Blue.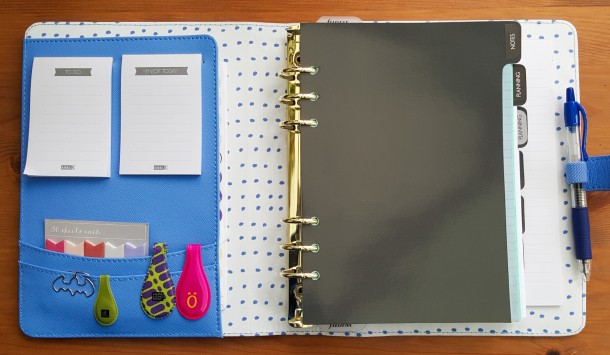 If you have ever watched a Kikki-k unboxing, I know you have don't lie, you'll have seen the inside of planner before. I love how this is laid out and the little pockets are so handy! I have a few Oli Clips in the front and some Target page flags that I were sent in a RAK. That little batman clip is from Bon Bons Kawaii but it was a while ago. Here's a close up.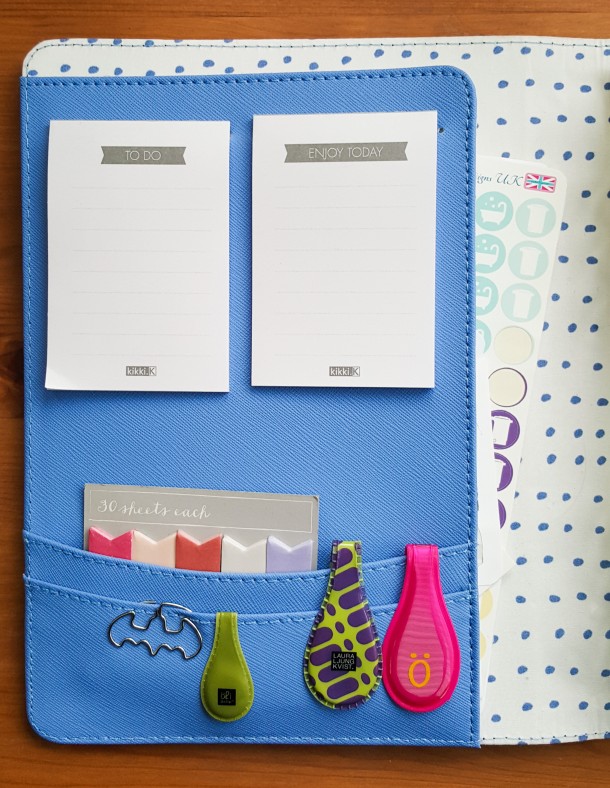 There is just so much detail in this planner. I love these Oli Clips they are amazing and they can hold together quite a lot of paper. I tend to use the page flags for pre planning so that I can move appointments about if need be.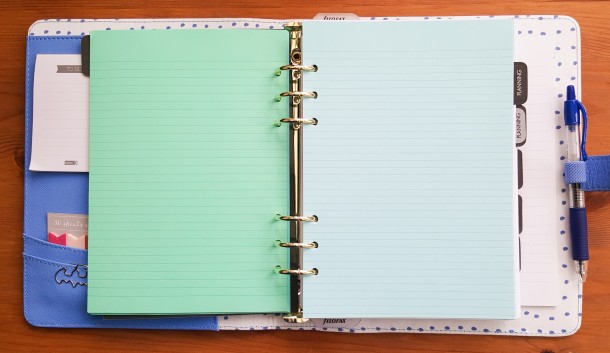 My first section has a load of not paper in it this acts as my brain dump and the end of the day and I then either break these task down further and then migrate them into the correct day or they get broken down further in my Project section at the back.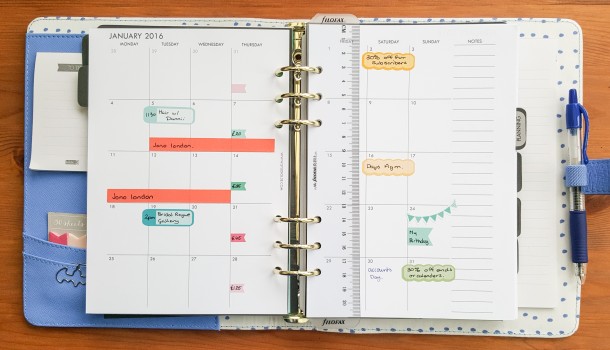 Next I have a month on two pages, this acts as my birds eye view of my month. Whats happening where and when. It also helps me see when Jono is in London so I can plan my meals. I'm not sure what to do with that notes section just yet but I'll figure it out. These inserts are from Studio L2E and they are awesome.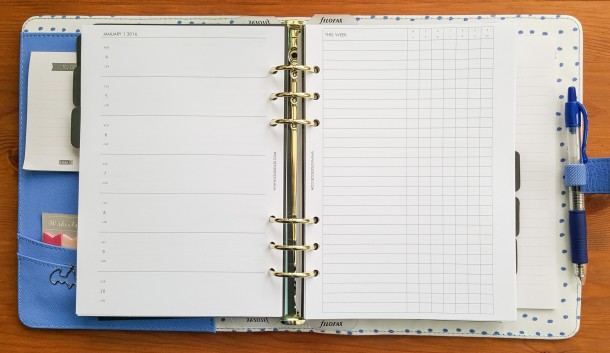 The next section in my planner is a week and daily section. These inserts again are from Studio L2E and I LOVE them. With a week on one page and a task tracker which is great and then if you flip this page over you get a daily page as well.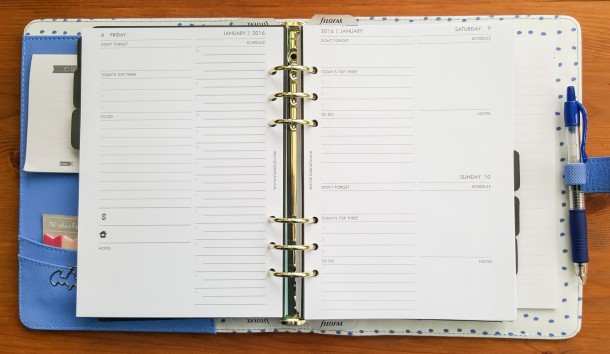 Planner Peace!! I am not even joking having a monthly overview with a weekly task tracker and daily breakdowns! Ahhh I am so happy with these inserts! I honestly don't what I was doing without these inserts. This Right here is what I have been looking for in a set of inserts!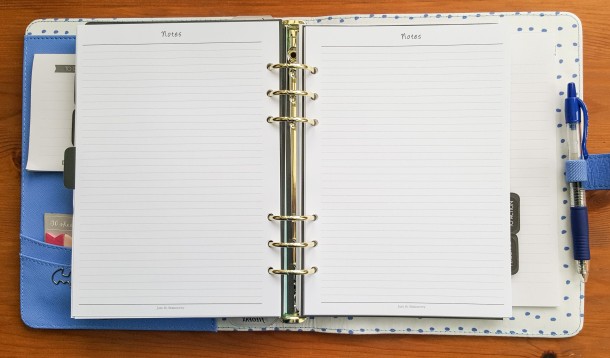 This section is where I am going to plan out my projects and break everything down into it's parts and actionable tasks. Like Wedding planning for example!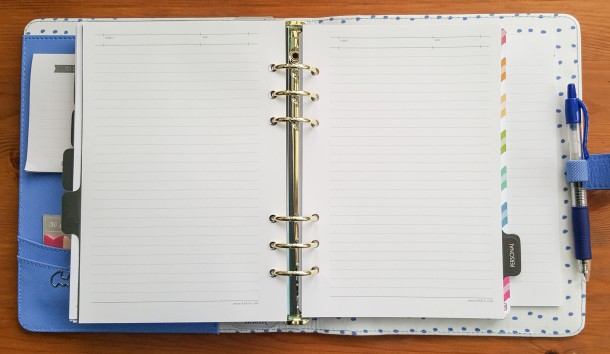 This sections is going to be my list's. I have set a challenge to read at least 30 books this year and 7 of them will be the Harry Potter books. I have never read all the way through. but also want to list out present ideas movies to watch, tv shows to catch up on and so on.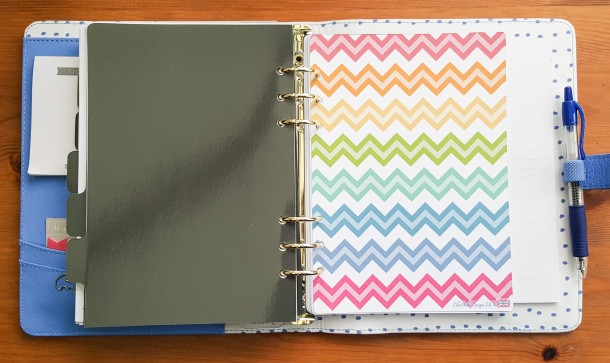 In the final section I have my binder kit from EllieBethDesignsUK. I love this kit it is full of so many functional stickers. I love it! And finally here is the back.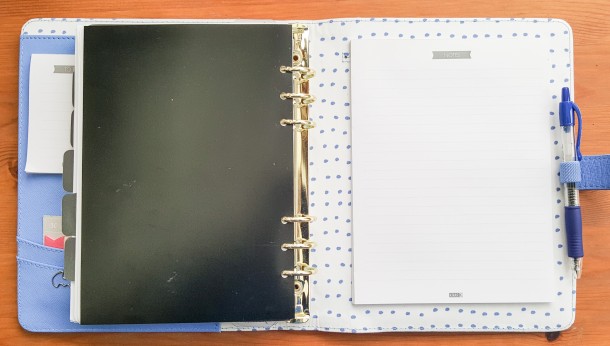 This set up is going to be with me for some time. I love how I have got this set up and there is plenty of note space and plenty of planning space for dmy week I am super happy with how this setup has come together.
Let me know what you think. How do you like it? What would you change? Have you found planner peace yet?
Happy Planning!
Sam