In Norse Mythology the Freyja is the Goddess of love and is often depicted riding her golden chariot through the skies, the chariot pulled by two large blue cats who were a gift from the Norse god Thor. When their master was away it is said that the blue cats would wear Freyja's feather cloak. Cats are particularly sacred to Freyja. Whether it's their grace, their beauty or their fierce nature when provoked, cats are the special darlings of Freya, often carrying messages for her.
As our proposal took place at a viking festival and I have always been fascinated with Norse mythology it seemed only fitting that we have Freyja's cats look over our wedding cake. I have been watching a certain shop on Etsy for ages, I love the figures and I knew exactly which shop to go to for our cake topper.

 Sofie – the owner and maker – is amazing and the sweetest person! I sent her a convo over Etsy to do a custom order and she was so helpful. Every figure that she makes is unique which really appealed to me because it would mean that no one else would have these cat's. After a few messages back and forth Sofie set to work on the cat's. When she was finished she sent me some photos of them and they look stunning! The photos in the post are her's not mine.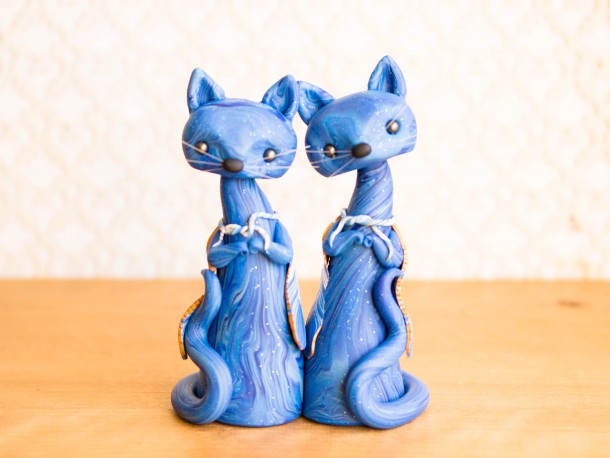 There are no words as to how happy we are with how these came out. The day they turned up I was super excited and couldn't wait to look at them.  It arrive fantastically package and beautifully boxed and the figure was cushioned with bubble wrap. I was so excited when I open the box and the figures are PERFECT!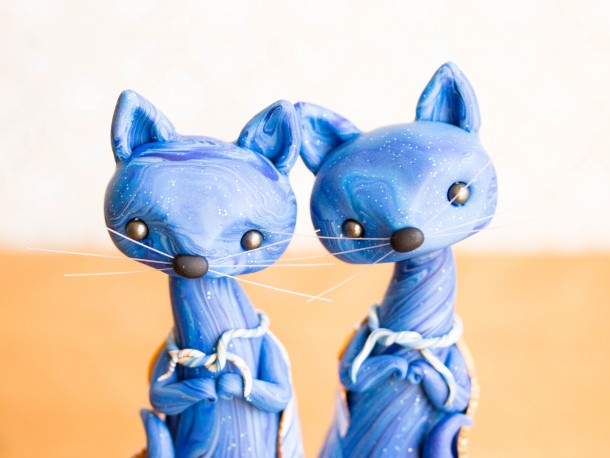 Look at their cute little faces! Eek I can't wait to have them on our cake and then they will live on our mantle piece as our keepsake. There is just some much detail on these.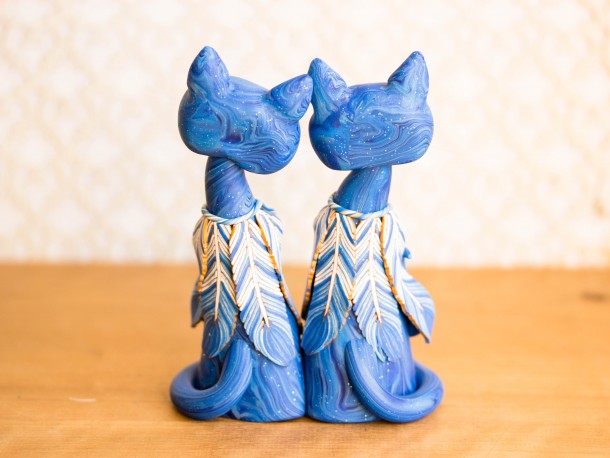 Look at them wearing Freyja's feather cape, there is so much love a care that goes into these figures and you can tell how much Sofie puts into each of the figures.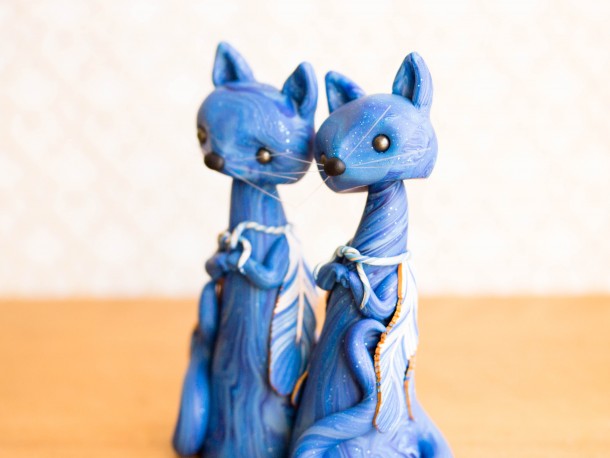 I can't recommend Sofie enough she has incredible throughout the whole process and the figures are STUNNING! As the first purchase for our wedding I could not be happy with this figure. Go check out her store and you will not be disappointed!