Well now that we have made our way out of Precentor's Court, we move onto the second of our detailed maps.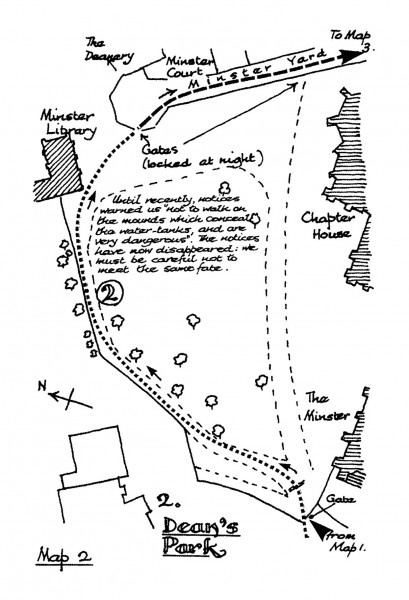 Thought the park is not a Snicket or a  Ginnel in the traditional sense, it has one of the attributes that all Snickelways have: it;s only for people on foot.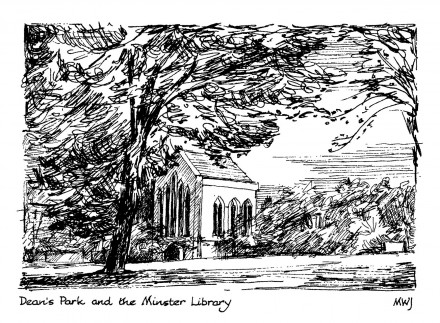 Originally the site of the Roman legionary fortress Eboracum, which teemed with thousands of soldiers, Dean's Park now slumbers quietly around the Minster Library.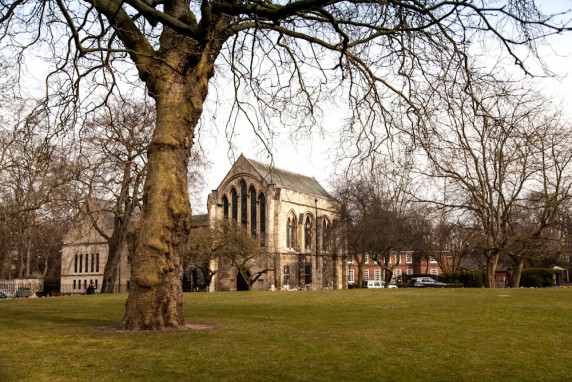 As we strolled through the park towards the Library, we made our way through to Minster's Yard and on to the next Snickelway. Thanks for stopping by!
Have a fab day!