Well after a lot of tooing and froing, I have managed to settle on a layout that works for me in my Inkwell Press. I must say, though, this is thanks to two lovely ladies on Instagram, Cynthia and Mindy. I have been an avid follower of theirs for a while now and decided to incorporate their style and inspiration into my own planner. Now my IWP is more for me and my house and I am using the Hello Day Planner as my work/daily planner. I may show that in future posts but it is mainly pen. But I wanted to share with you how I have been getting on with my IWP.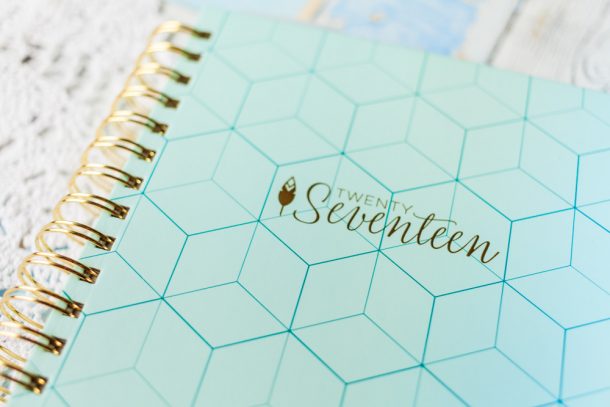 You might remember from my review post that I have the honeycomb teal. I LOVE this cover! You can find my review of this planner here. But let's get into the weeks, shall we?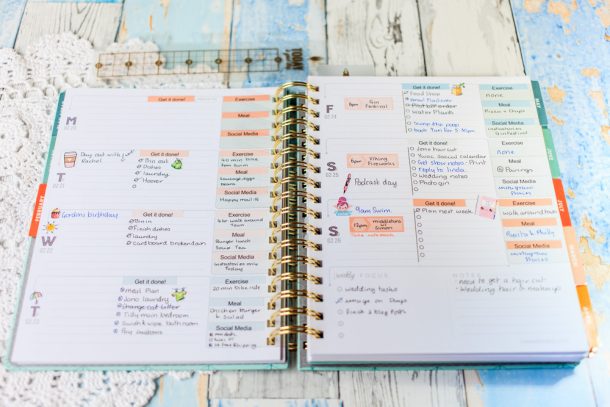 This is how it has turned out – Not everything is ticked off yet as I'm writing this on Sunday afternoon but everything will be finished by the end of today. Here is a bit of a close up.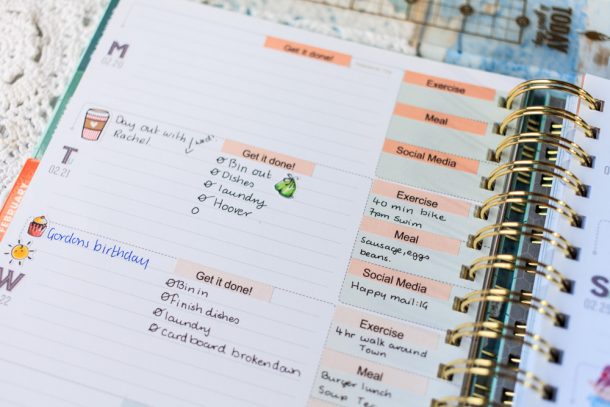 I'm glad that I have settled on what my three boxes are, though I need a better way to make them as the header stickers I'm using take up a bit too much space, any suggestion you have are much appreciated. As we are also heading into March I thought I would share my monthly with you and my mission board, so here goes.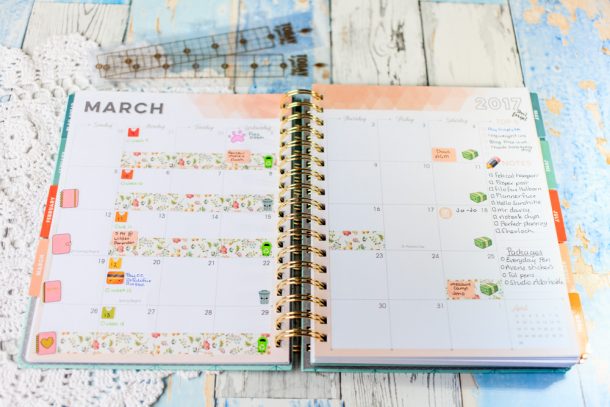 I think this is the most decorative I have got with my monthlies they tend to be fairly plain and have only appointments and Jono's travel on them but I decided to include bin days and weight ins and Moneydashboard check ups. Here is a look at my mission board.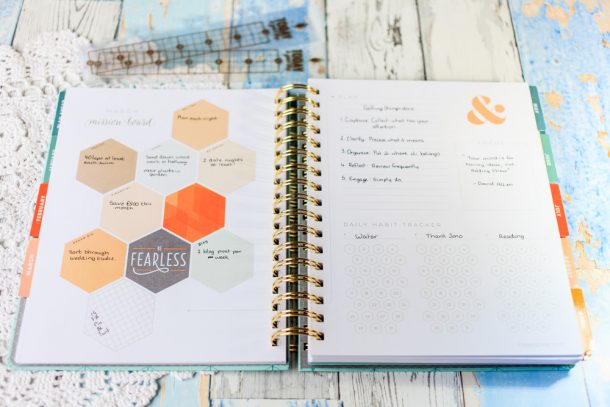 I have kept this super simple as I want to keep the focus on the stuff that needs doing rather than decorating. What's on your mission board this month? I have a lot of wedding tasks to do but I'm on track. I also want to share the upcoming week as well so here is a look at that.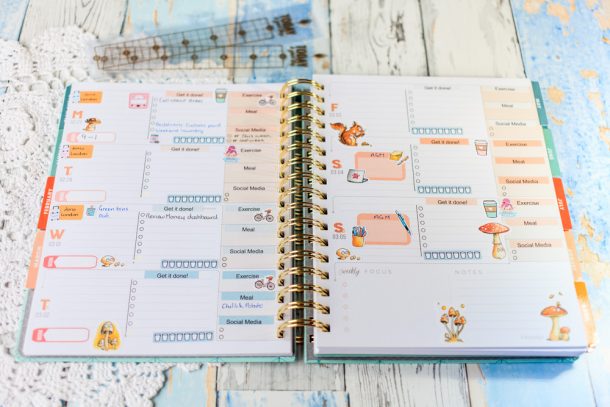 A bit more decorated but still functional. Here is another close-up.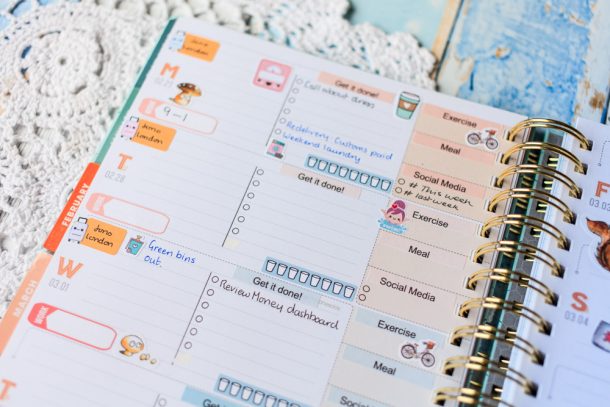 I'm looking forward to having another productive week and I shall check in next Monday to let you know how it has gone. I have a list of the stickers I have used in case you want to get your hands on some.
Stickers
That's all from me today! If you like what you have seen here make sure you hit that follow button on the left to get notifications whenever I post bloggity stuff. And you can follow me on Instagram @samaldersonplans.
Laters!
Sam