We all have that time of the week were we sit down and reflect on the week has gone past and look to the week ahead. Mine is on a Sunday afternoon. I have a review of the tasks I got done. As well as those that didn't and why they didn't. 
I do have a blog series in the pipeline about how I go about planning my life to get stuff done. But I wanted to so a small post about how I plan my week.
So with your planner, pens and stickers in hand let's jump into reviewing the week and planning the next.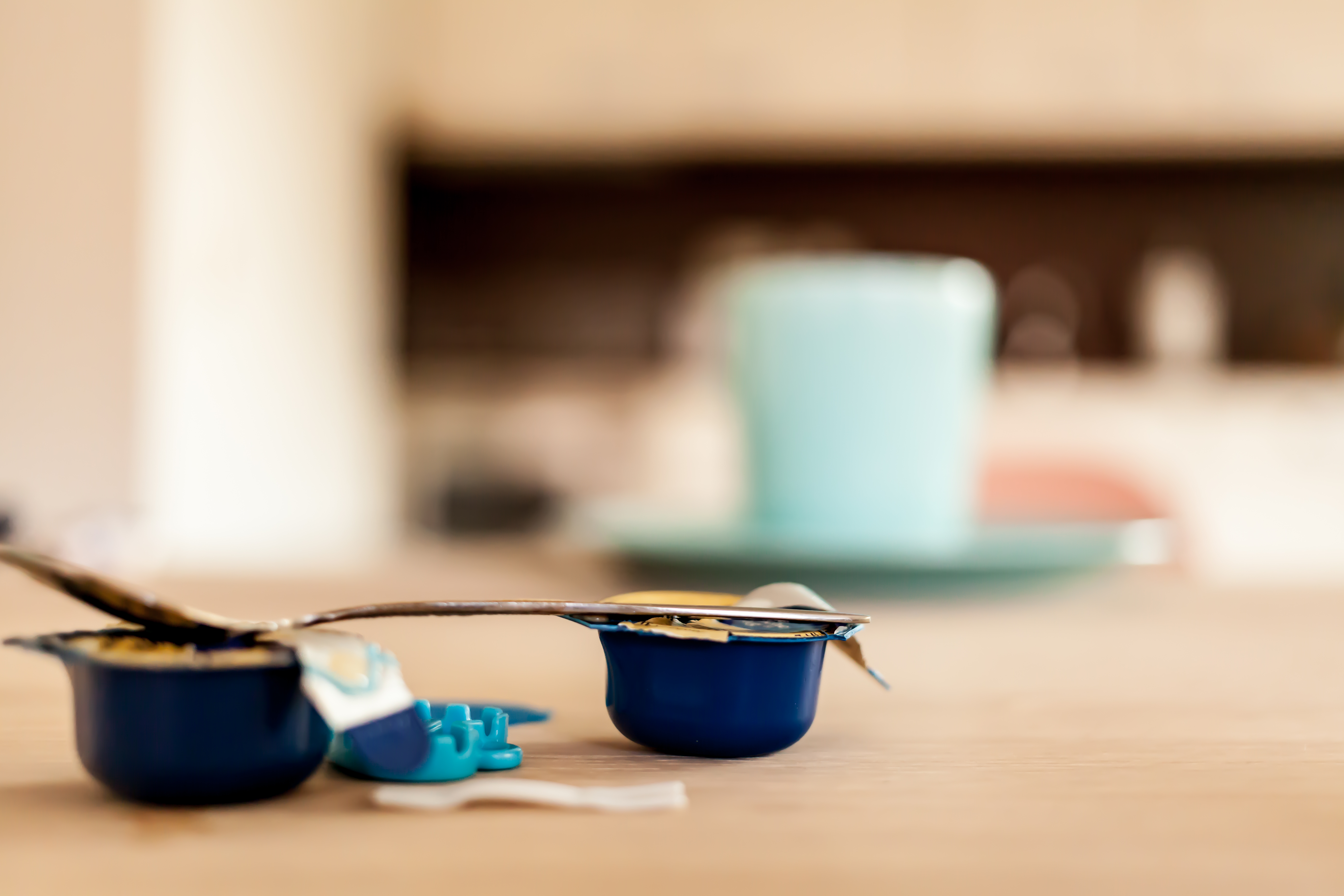 1. Get ready
Grab a cuppa or your favourite cold drink and pull out your planner and have a look at this past week. Make sure that you have all your tools in one place and that you know you are not going to get disturbed while doing this. I know that this can be hard with little ones, so make sure that you have got them entertained with something creative. 
Before I start planning I always have a look at what I have not done this past week and what I intend on doing this week. It may not get crossed of on the day I put it but it will get done at some point!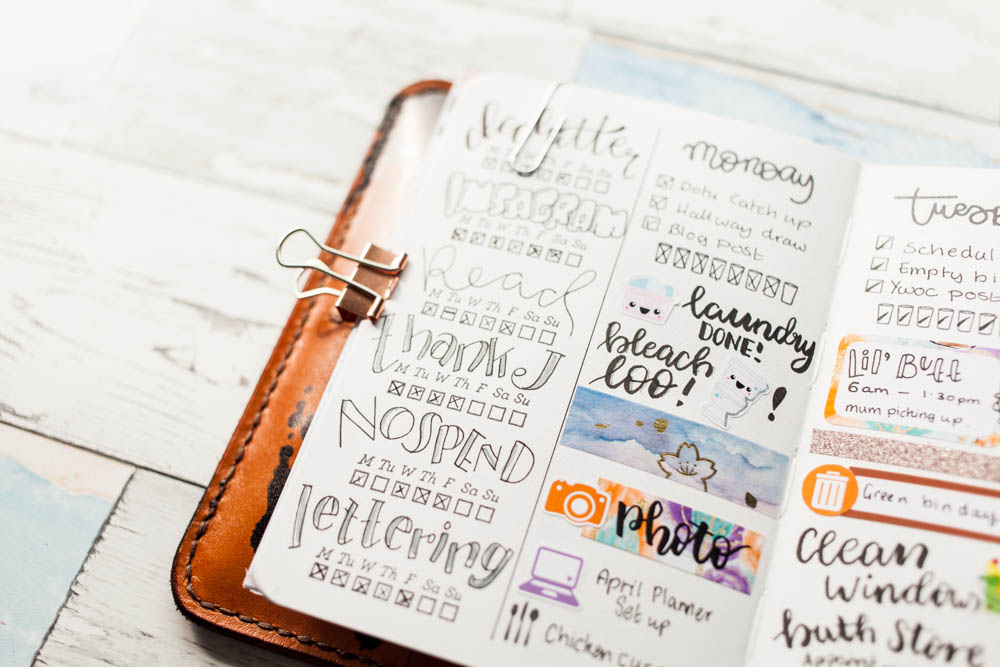 2. What do you intend on doing this week?
The first thing that I do is write down the tasks that I have not done and they get prioritised. Next, I do a scan of Trello, yes I do digital planning as well but that's another blog post, to see what tasks need taking off there to get done this coming week. Finally, I do a brain dump of any tasks that are floating around my head. 
I review this list and write in my side bar of my planner the task that I intend on doing that week. These tasks will get broken down even further to that they get done and any that I have not put on my side bar will go back into Trello. 
3. Schedule everything!
This is something that I used to fight against, and sometimes still do but I have found that my most productive weeks have this in common. I know that scheduling your time may be hard and life happens but you need the time in place to accomplish your tasks.
It will help you stay focused, and get the most out of your day. I have a morning routine that ends at a certain time, a power hour in the afternoon to get through as many 5-10 min jobs as possible or I dedicate that time to cleaning. I then also have a defined evening routine that starts at 9 pm when my phone and planner get put down. 
Knowing when things are going to happen throughout the day can be a huge help to keep you on track and working towards your next goal with either your house, work or passion project. But don't feel that if it doesn't go to plan you can't try again the next day. Review and adapt, its the only way to planner peace.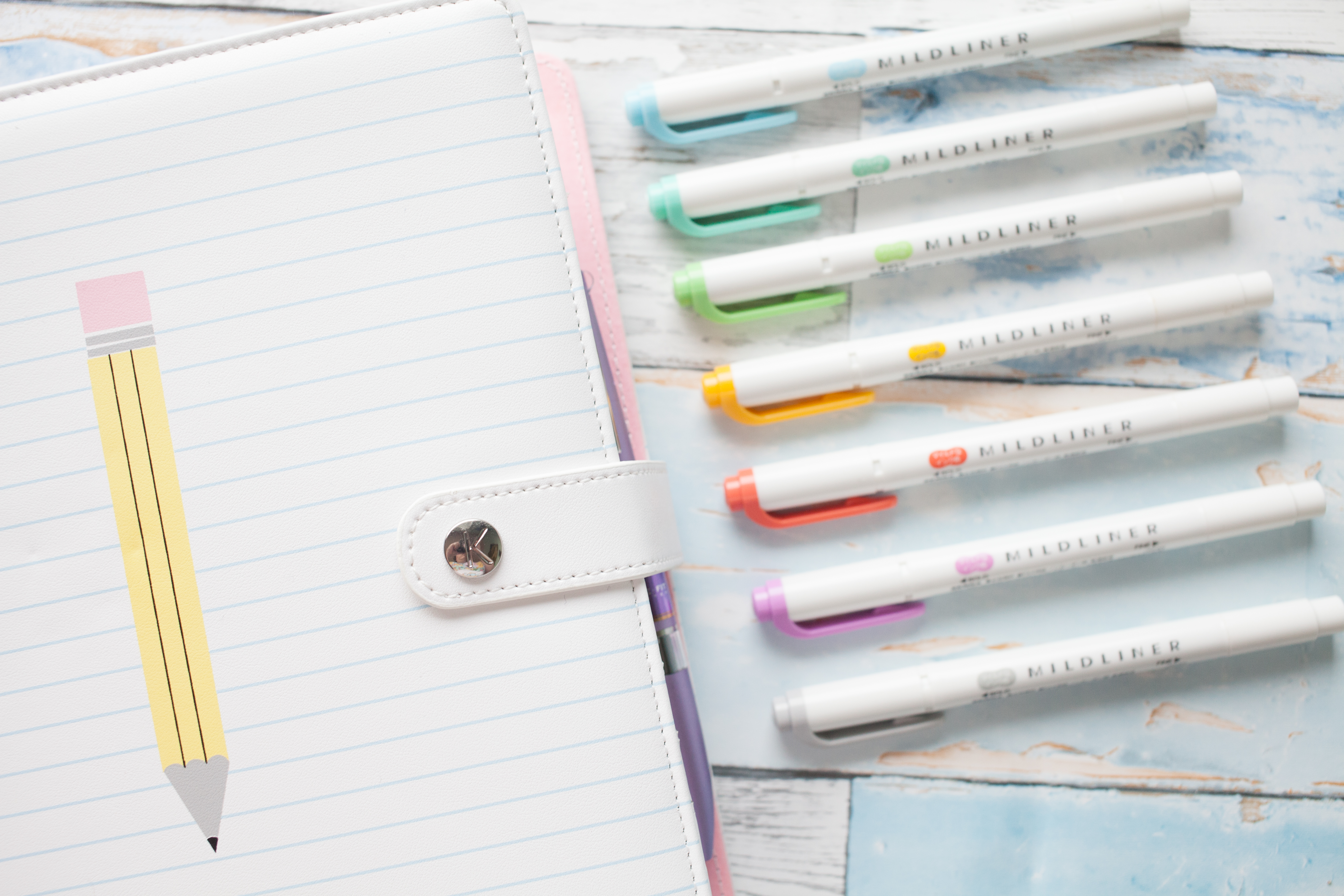 4. Get a planner/calender
You know that I am a huge planner addict and that I work much better when I have a physical list in front of me that I can check off. Having a central place that all your to-do's, projects and important information can be invaluable.
I know that there is a digital aspect that a lot of people will say that they prefer and I have tried to plan solely digitally but it just did not work for me. I now have a much more hybrid approach to my planning. 
I use a Happy Planner for my weekly and daily planning, together with Trello (on the go to-do's and projects) and Google Calendar, because Jono isn't an analogue person. There are many options available, and you should choose what works best for you. 
It has taken years for us to get to a point were both digital and physical works together but it works now and I'll go into it further in another post.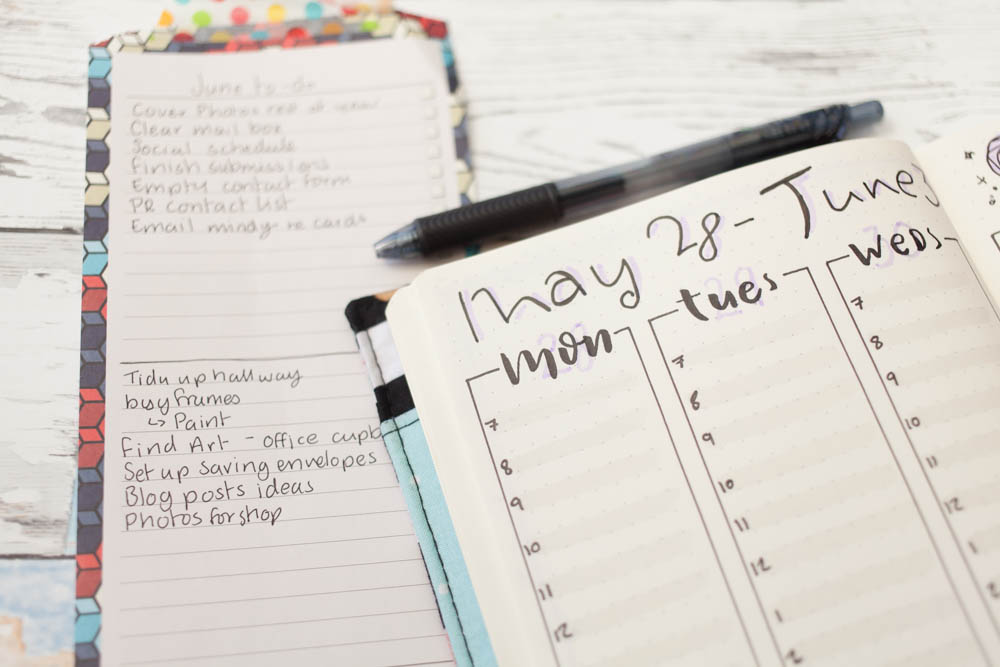 5. Lose the tasks that do not fit
I know that some weeks you feel that you can do it all and that the world is your bitch. However, this is not always the way life decides it will go. For those tasks that you find yourself migrating and moving week to week add them to a master to-do list.
I have one in the front of my planner when I have migrated a task more then twice it goes on the master list to be thought about and broken down into smaller tasks so that it gets done. 
There is no shame in this and you should feel better for acknowledging that you need to revisit a task. Break it down and kick it's butt!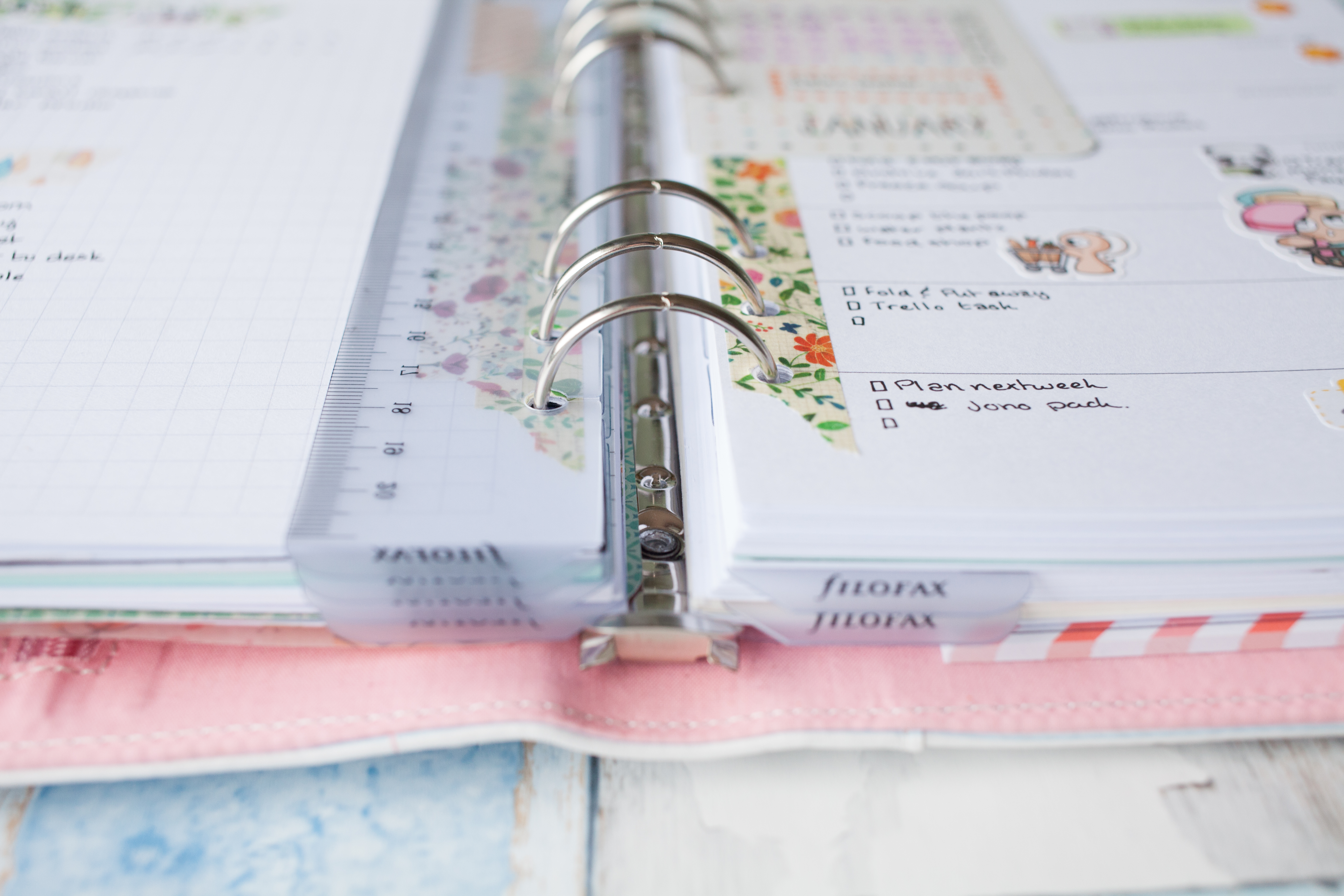 6. Check your planner
It's no good doing all this planning and breaking down of tasks if you don't look at your planner. I look at my daily plan at least 4 times a day. I look at it first thing over a coffee in the morning after my morning routine. Then again at lunchtime to make sure that I am on track. When I finish work to make sure that I have done what I intended to do. And lastly at night during my evening routine reviewing my day and planning tomorrow. 
Now, this might seem excessive but this is my routine. Do as few or as many as you need throughout the day in order to make sure that you are on track with your planner and if not adjust and with take stuff off your list or add more on.
Make your planner work for you not the other way round, it is a tool to help you stay on track and achieve your goals!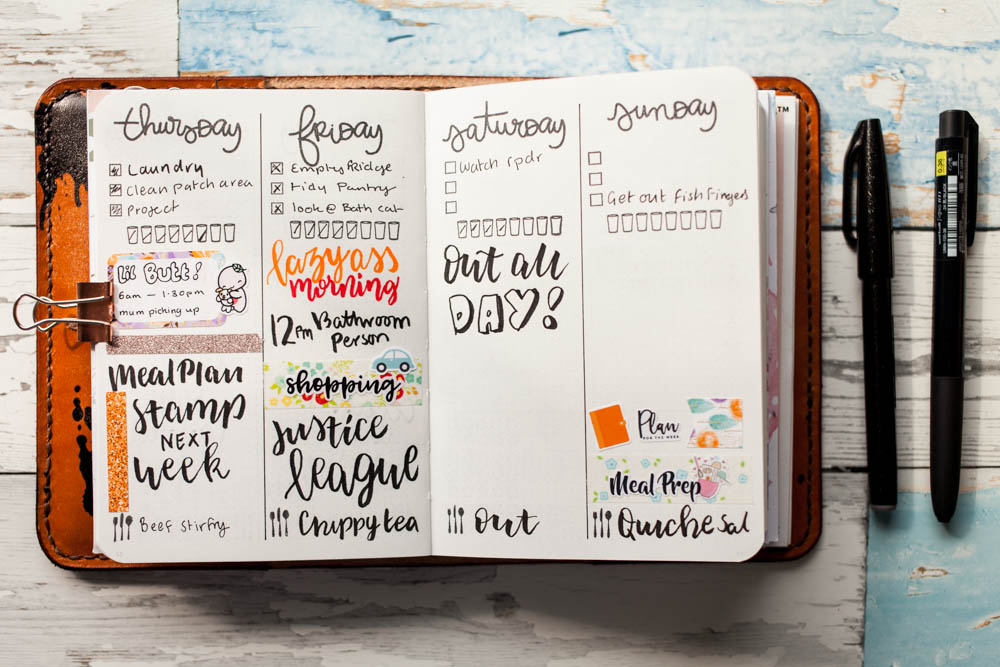 7 Review, review, review
I can not say this enough! If it is not working think about why isn't and then adjust and change the way it works. there is nothing worse then sticking with a planner that you are not happy in. 
If you can mover things about then do that. Grab some fresh inserts and try something else. Maybe ask in a planner group if there is something that worked for someone else similar to what you are trying to achieve. Facebook Groups are a great place to call on the collective knowledge of people that have been there and done that! 
That's it from me folks! I hope that this has helped you in some small way and that you will take some of these tips and expand on them in your own planner! 
That's all from me today! You can follow me on Instagram @samalderson_. Or alternatively, you can sign up to get notifications everytime I post. Just fill in that box on the left.
Stay Happy!
Sam