I have been following Claire for a while now – Not in a super stalky way – on both her blog and Instagram. She is based in Cambridge, I visited there in 2014 and had a fab time I have always wanted to go back the architecture is stunning and I want to be able to go back and take some more photos here is one of my faves from that visit.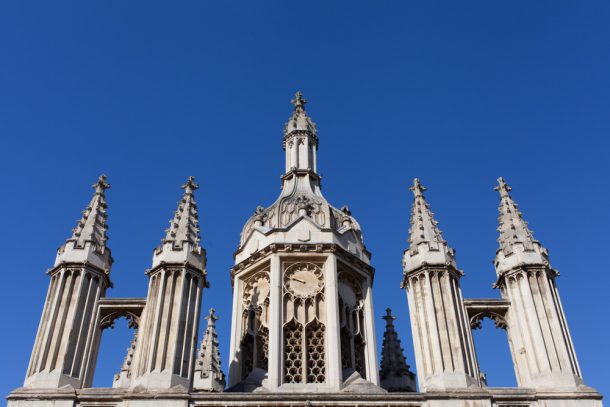 But I'm getting off topic, the point is however if you can get to Cambridge do it! But back to Claire! I had been stalking following her shop for a while and had been ogling a certain lapel pin (my new obsession) and decided to get a few other things as well to bulk out my bag because, you know reasons. So here's what I snagged from Claireabellemakes!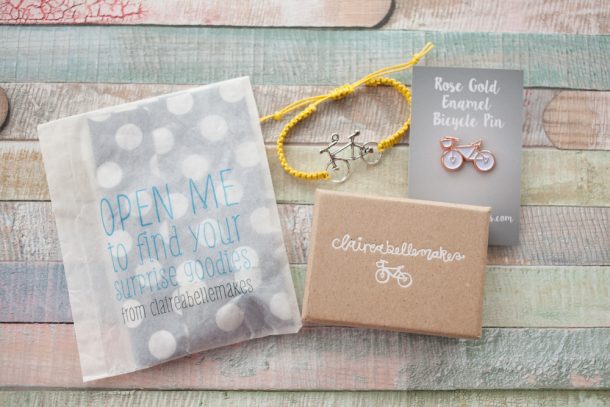 Instantly in love with that yellow bracelet. Everything was packaged so nicely and well padded to make sure that nothing gets damaged in transit. Let's have a closer look shall we.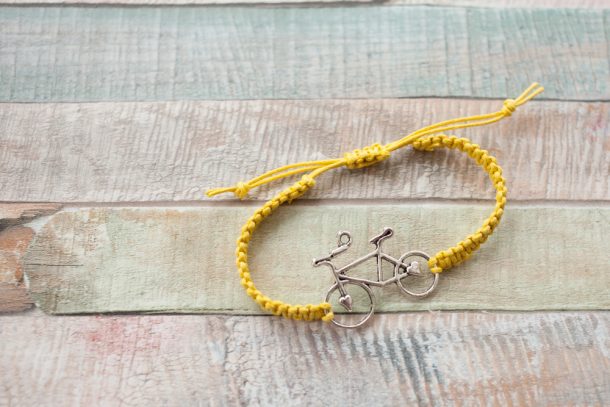 Come on how can you not be in love with that yellow! It is such a happy colour and the silver looks fantastic with it though you can also get it with a brass tone charm as well. It's up to you the combo that you are wanting.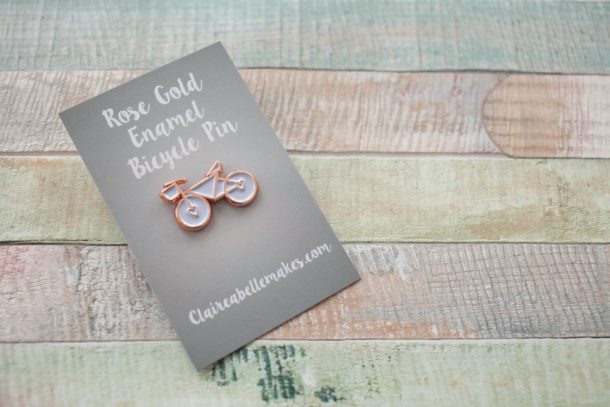 How gorgeous is this rose gold bicycle pin! I just had to have it, I love my bike and this is perfect for my new coat from SeaSalt (I'll be doing a review of that if you are interested). I'm not always a gold person but I love rose gold and this is beautiful up close.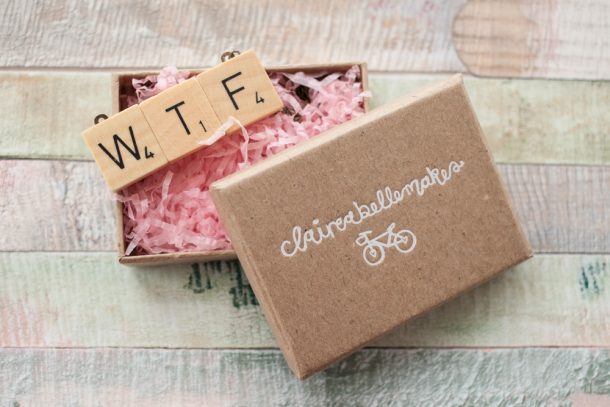 I chuckled when I saw this in Claire's shop but I had to have it. I mean who doesn't love to swear every now and then. To be honest, though I tend to say "what the fudge" which again is appropriate due to where Claire is based. It's a fab necklace and super sturdy as well, I was a bit worried that I would be able to break it but is feel really robust! You can find this necklace here.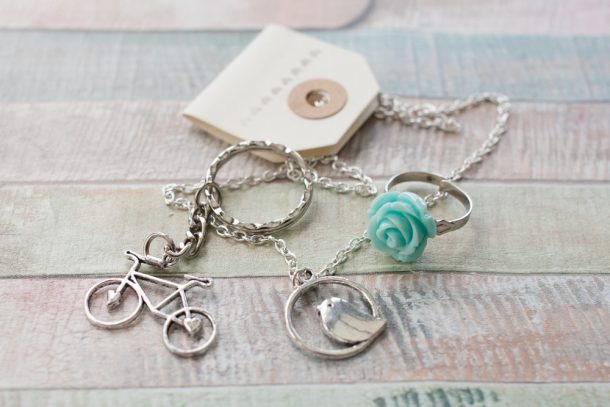 Lastly, I got a little mystery bag. I wasn't sure what to expect in this but I love it all the keyring went straight onto my keys the necklace is in my jewelry box as well as the ring. I am super happy with everything that I got and people have commented on my WTF necklace while other and raised an eyebrow but it's their loss I suppose. One other thing to mention is that you can actually request words to have put on a necklace and I'm sure Claire wouldn't mind an Etsy convo to talk about how she can help!
That's all from me today! If you like what you have seen here, make sure you hit that follow button on the left to get notifications whenever I post bloggity stuff. And you can follow me on Instagram @PlanningwithSam.
Laters!
Sam