If you follow me on Instagram you may have noticed my obsession with travelers notebooks lately. This is not without merit, though, if you have one you will know what I mean and that the conversion from rings to strings it a tough one. You have to find inserts or make you own and then you have to decide well what brand of cover are you going to go with let alone the sizes and the terminology around that can be just as confusing. Well, I did find a maker that is unknown for the moment called The Journals Creed, and I reached out to them to create a A6 and a personal size cover for me. The process was super easy and responses on Etsy were super quick and they arrive very well packaged. So do you want to have a look at the covers that I got? Sure you do!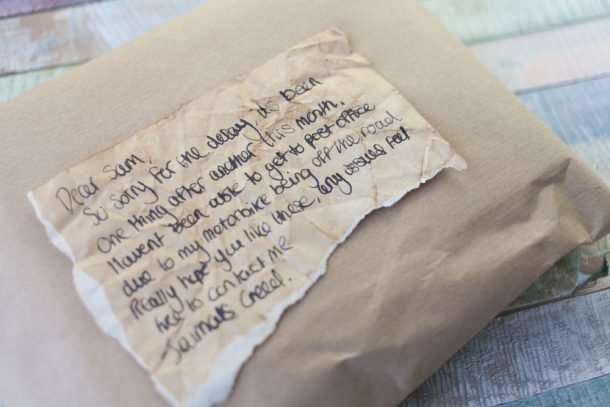 They came wrapped in this kraft wrapping with this super sweet note. I love this personal touch. There was also the silver wax seal that is in the feature image up top. Awesome attention to detail.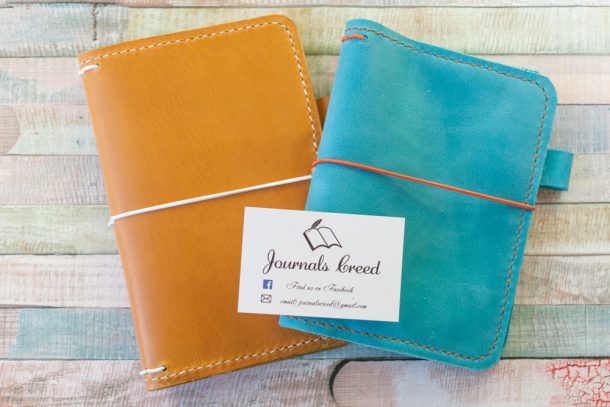 AHHHHHH look how beautiful these are! I love the blue and orange and that golden tan is gorgeous. Let's have a closer look.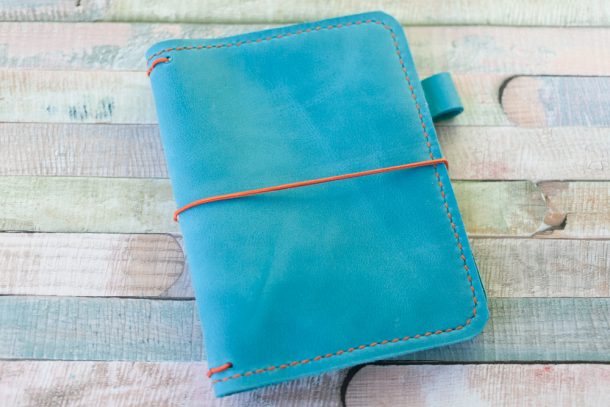 It's so pretty! The leather is so soft and supple and the cover just molds around the books like it's giving them a hug!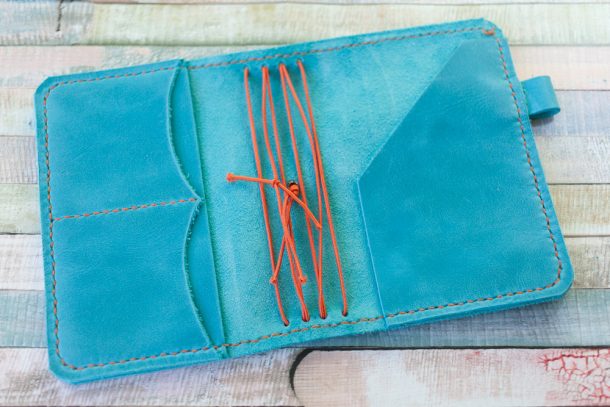 Here is the inside loads of pockets and 6 stings! I tend to have a few books in my covers so the ability to ask for more strings is amazing!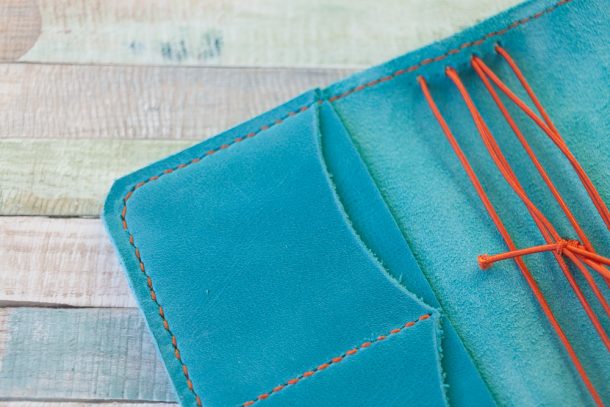 Close up on the pockets. I love the curve on the pockets and they have enough give to get a bit in it.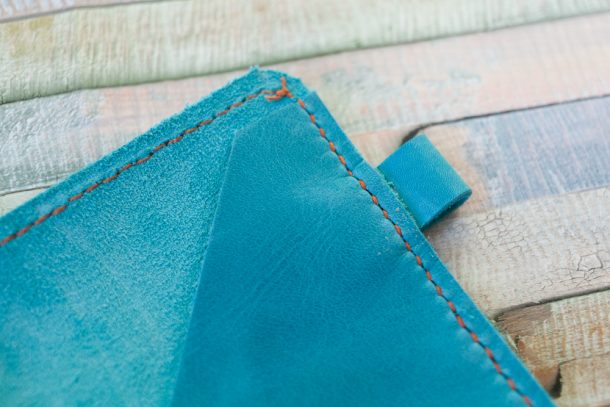 I asked for a pen loop and I have this little guy. It holds a G-2 which I'm happy about however it does stick out awkwardly when it is closed. I do wish it on top and backwards but it's not a deal breaker for this beauty.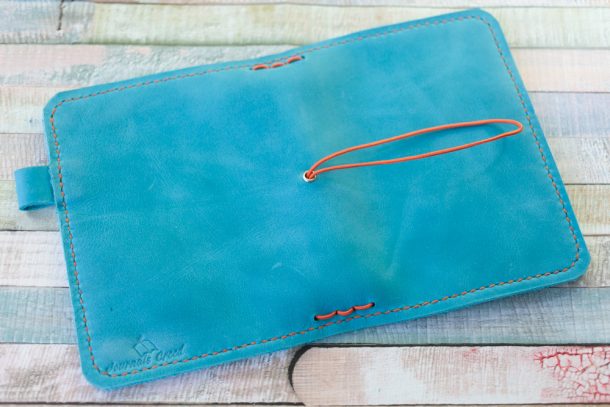 Here is the back side of the cover. Love that blue and orange!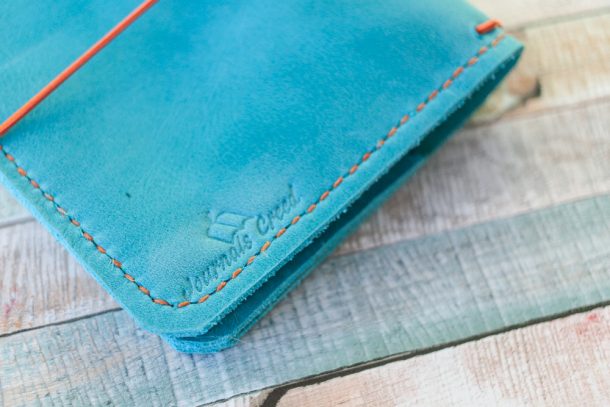 On the back there is the embossed logo for Journals Creed. Love it.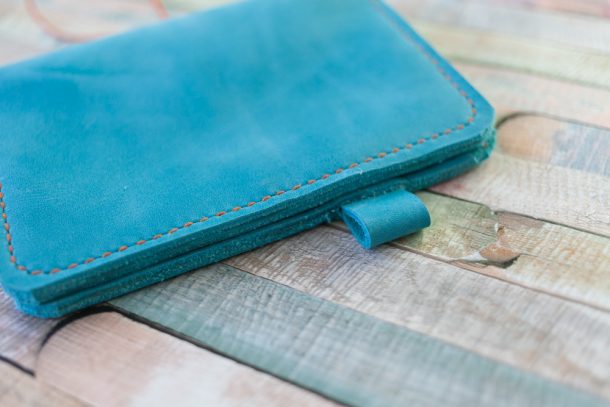 Now for the golden tan one!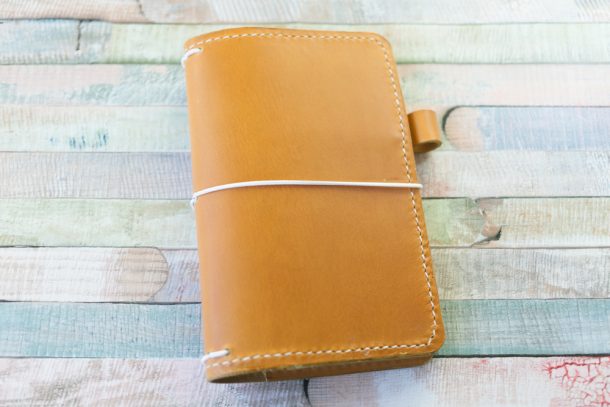 Love the white contrast against the golden tan. Though not as yellow as I would like it is still gorgeous.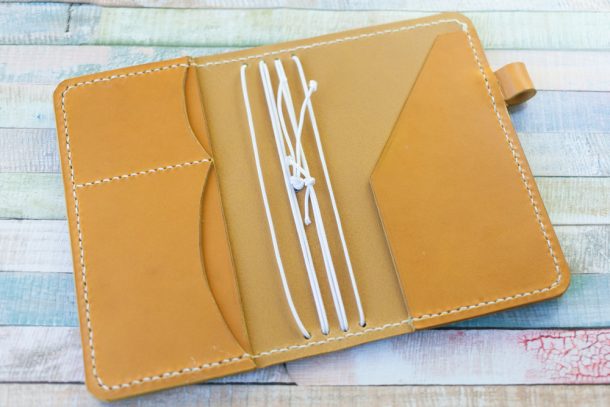 Again 6 strings, because you know a girl needs ALL the books.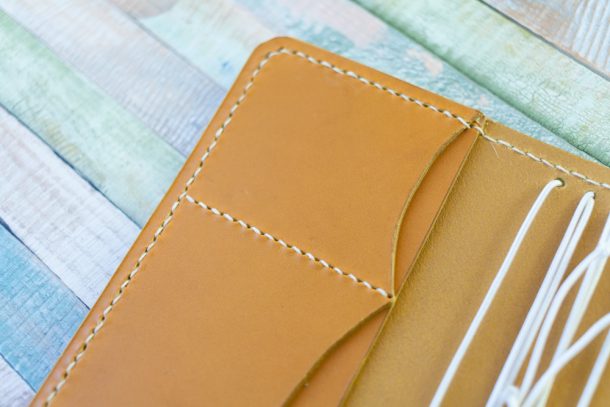 Though this is made out of the regency leather it's much stiffer than the distressed but still very supple and you can still get a fair bit in the pockets.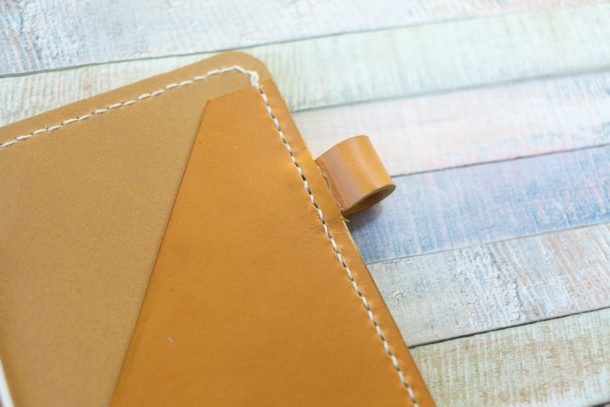 Here is the pen loop, again it fits a G-2 but again would have much preferred the pen loop on top and backward.
Here's the back of the cover.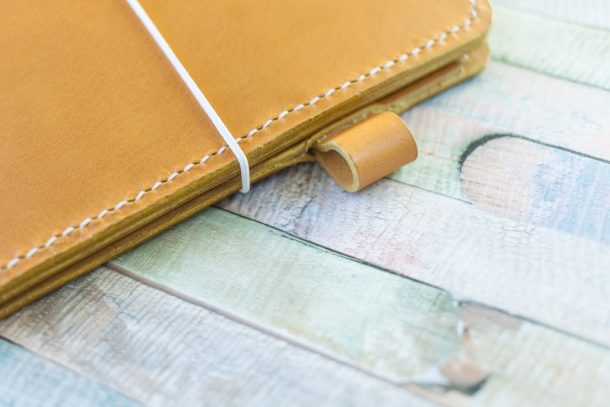 Overall I am super happy with my covers and they will be going into rotation for 2017! The whole experience was really streamlined and there was constant contact and the owner was really helpful!
That's all from me today! If you like what you have seen here make sure you hit that follow button on the left to get notifications whenever I post bloggity stuff. And you can follow me on Instagram @PlanningwithSam.
Laters!
Sam