I wanted to get these posts out fairly quickly for you guys so that you can get them in time for the New Year! There is nothing more disappointing then starting the year of the back foot and then tryng to catch up with yourself. So today's planner is from a shop on Etsy called Ruskerville.

She offers a range of daily and monthly planners along with notebooks. I have gone for the Painted Florals Teal Daily Planner – this is a daily planner for those that are wanting to micro manage their day. Which is very much me in the New Year – working form home quickly makes you realize that yo need to put some rules in place in order to get sh*t done!  So lest have a look at the front cover.
The cover has a frosted sheet of plastic over the front of it and the cover its self is a card stock printed. It's nice quality if not a bit flimsy to the touch but if like me this isn't going to be leaving you desk then you be fine.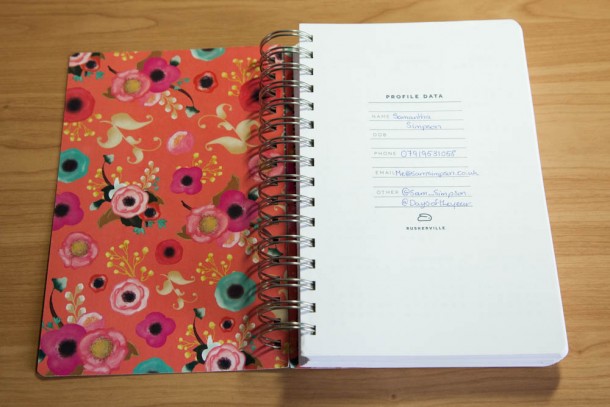 Inside you get straight to the information page, or profile data as this has been named. Lots of space to write everything down.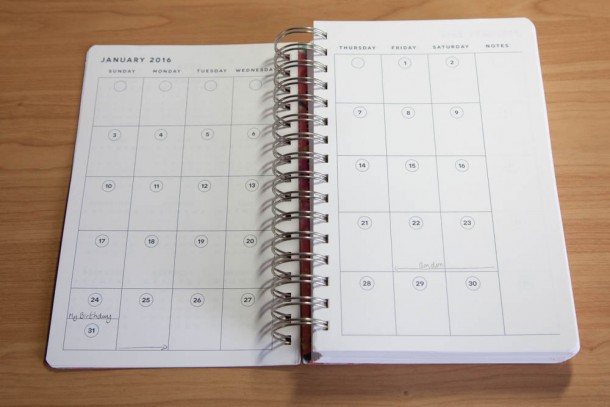 Then we get into the meat of the planner and unlike other planners out there this month on two pages spread has all the months in the front of the book. This may put some people off but it doesn't bother me. Just stick in two page flags or paperclips and you have a quick flick between month and day. That's right day!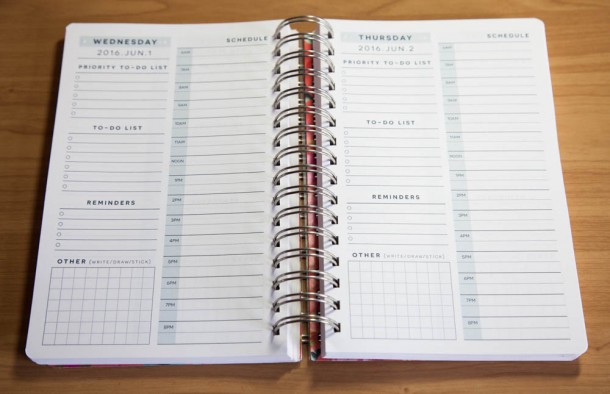 This is a daily planner it the title of the planner hadn't given it away. With a day per page and plenty of to do and reminder sections this reminders me of a small Day Designer. However when ordering this you get to chose the time that you have in your schedule I have 6 am through to 8 pm because there ain't no chance I'm working beyond 8 pm unless the sever crashes! I really like this option and it give you a bit more flexibility. You can also chose which month yo would like it to start in.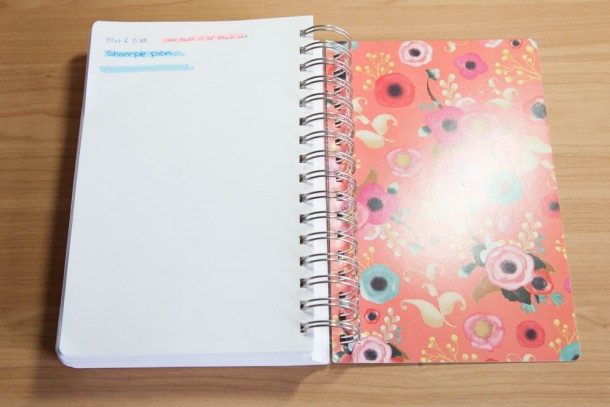 Here's the back – there are no note pages in this planner so do keep that in mind when ordering you may need to get a note book or use one from your stash!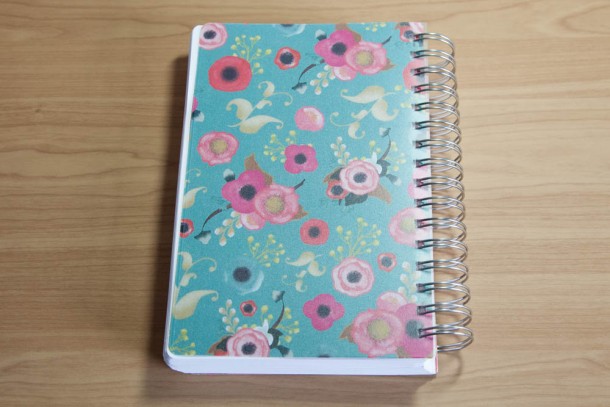 And then it closes off with the same as the front card stock print and frosted plastic sheet. Overall I really like this planner and this is going to be my work horse for 2016 to get me in shape and properly cutting up my day into work productive and blog productive to make sure I can see where I am losing time because at the moment I am doing a hundred things at once and I feel like I am not achieving anything. If I can identify why this is I can address it and this planner will help me see those lost  hours.
What do you think of this planner? Is it the one for you? Let me know in the comments below.