I haven't done one of these posts in a long while mainly because I haven't thought about them in a while and I have kinda been on autopilot with my planning but I'm trying to be a bit more thought out with it now. I have a tone of stamps that are kinda planning related so I thought I would try to do a week using stamps; I'm really happy with how it turned out. I went for a blue-ish theme as it is freezing at the moment. I'll work on some colour palettes when I get it figured out as I'll be going to a vertical insert in January, more on that later!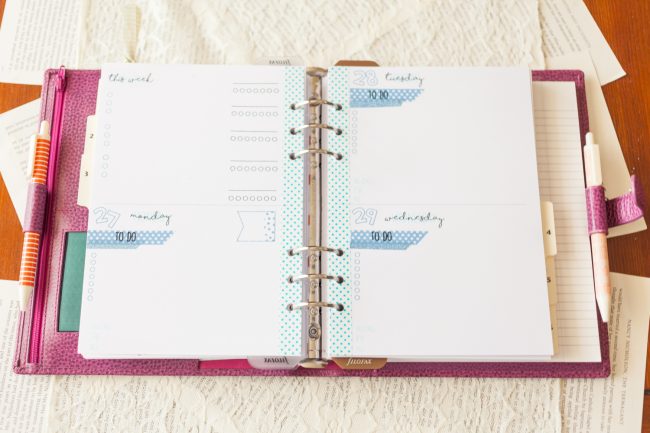 So what I did was get some 12ogsm paper and drew a line down the middle so that it would look like Katies insert but obviously without the text on it. I started but stamping out the numbers and then the day names and my trackers. I had a bit of a mishap with some in so there are a few stray dots in the middle of the "this week" section. That'll teach me for not keeping my hands clean while stamp. I'm a bit out of practice, to be honest.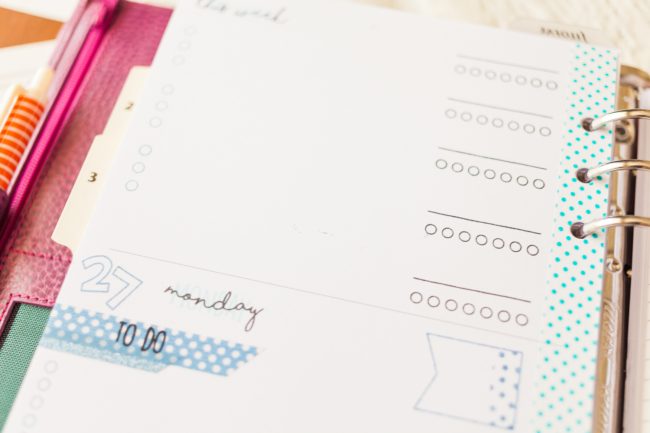 If you have followed my blog for a while you'll know that I used to make cards as a hobby. You can find some of my creations here. I haven't done any in a while and still have all the stuff but I just lost interest in it. I may pick it up again but who knows. Here is the second half of the week.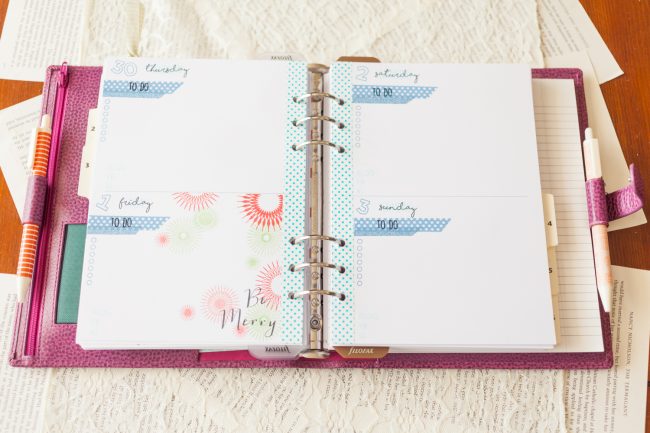 I can not believe that is it the 1st of December on Friday! Where did that come from? So I thought I would do something a little special for it. I had a hunt in my stash and found this snowflake flurries stamp set from Papertrey Ink (you can't get this anymore) and thought it would be perfect.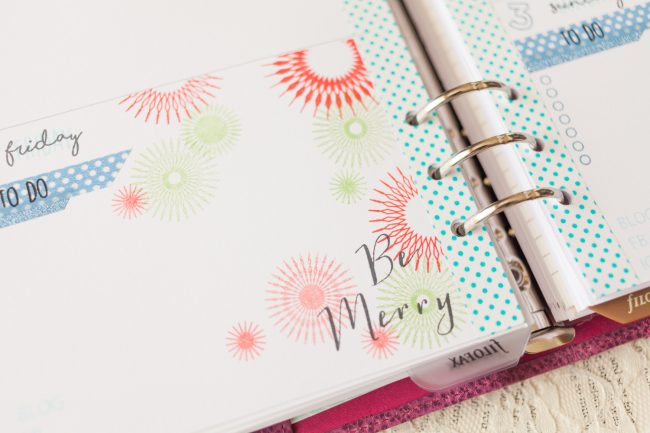 I got out a red and green ink and went a bit stamp mad. I wanted to still be able to write over the top of it so I inked up the stamp and then stamped it on a piece of scrap paper and then onto my planner page. I love how this has turned out. Christmassy without being too much. I then just stamped a sentiment over the top. Be sure to follow me over on Instagram to see how this week turns out.
How is your week looking? Would this be something that I should start up again? Would you be interested in more stamping posts? Let me know in the comments below.
That's all from me today! If you like what you have seen here make sure you hit that follow button on the left to get notifications whenever I post bloggity stuff. And you can follow me on Instagram @samplanslife.
Take care of yourselves!
Sam