Where has this week gone! It seems to have flown by. Though to be honest I have got everything mostly sorted for Christmas. I just have a few more presents to arrive and then all should be good for the big day! But enough of that, your here to see my planner! So, last week I used a kit from Chocho and Mimi call Winter Time, this weeks kit is from a shop called Viva Stationery and the kit is called Sweet Christmas, can you see where my December is going…. ALL THE WINTER KITS!! Here is a look at how last week turned out.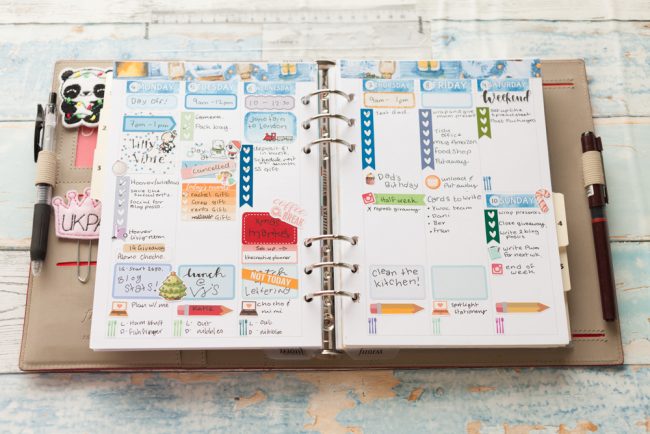 I had migrated a few tasks but nothing big just little bits that I need to have a JFDI moment and clear them off my list which will probably be this Thurs or Fri! I have a lot to get done in the next week so I am trying to get as many blogs posts sorted before then as I am heading to London on Friday for Friends Christmas and will not have a lot of chance to write my posts but I shall give it a good go! Let's have a look at this week, shall we?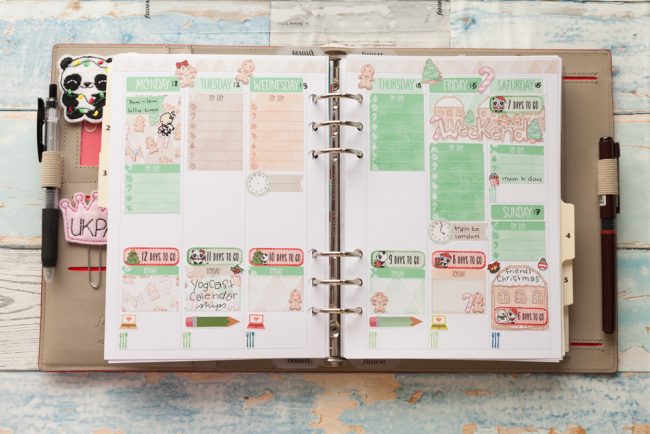 I really like this kit it is so pretty and even though it is a Christmas kit the colours are super mellow and not overly "Christmassy". The quality of this kist is also amazing! I would really recommend if you are looking for a new shop to try out. I did get a couple of other kits as well – I have a haul post coming up with them in so keep an eye out for that. But here are some details of the week.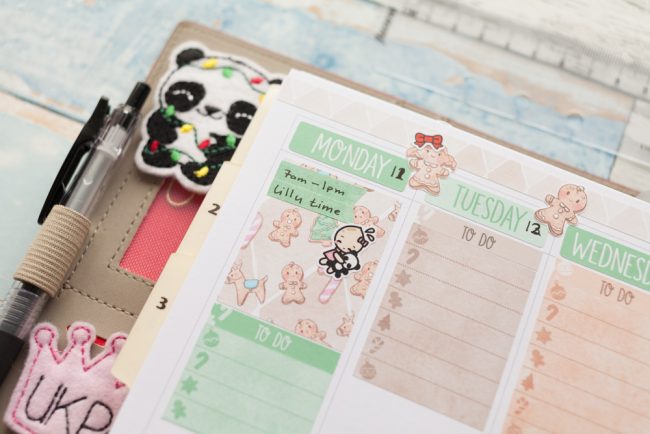 This is pretty much a permanent feature on a Monday I have my niece for half of the day so I tend to use a full box to show such a big chunk of time. I then added a little flag to denote the time I have her and a little, I want to say Create with Pen sticker (?) to show it's Lilly time.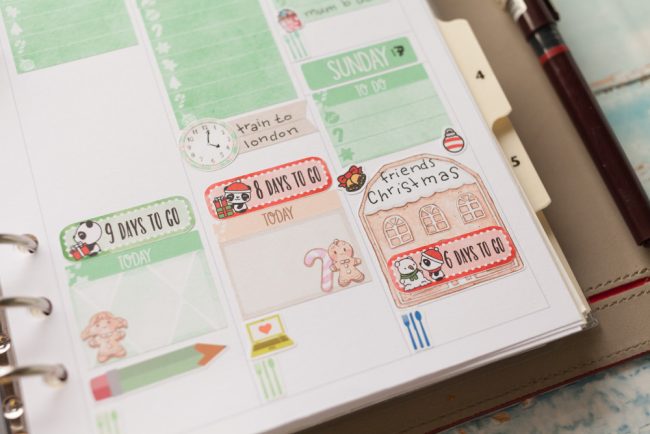 So on Sunday it's friends Christmas and in the kit was this gingerbread house that HAD to be used for friends christmas as it is pretty much a all day event and I added a little countdown sticker from Chocho and Mimi.  With me bringing in London this coming weekend there may not be a plan with me next week but I will try and get one up because I am using a non-Christmassy kit next week.
If you want to get you hands on some inserts similar to mine then The Punk Planner has a few in the shop here. You can also get a bit of discount using the code TPPSAM for 10% off your purchase.
And if you want to get your hand on the winter kit you can find it here and use SAM15 for 15% of any order over £10.
That's all from me today! If you like what you have seen here make sure you hit that follow button on the left to get notifications whenever I post bloggity stuff. And you can follow me on Instagram @samplanslife.
Take care of yourselves!
Sam