Who else gets super excited when you see Mary put up that image that the little boxes of stationery heaven are on the way out to us lot!? Yeah me too. I have to apologise though I have sucked at getting the boxes photographed and up on the blog in the same month. But I'm hoping to sort that in the new year and get ahead of my self! So, shall we have a look in the box!
Inside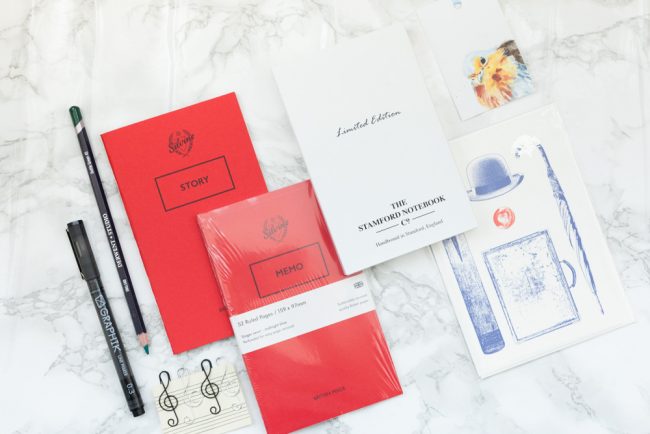 This months theme is English Classics and there are some quintessentially British brands in here. All fantastic quality and I actually started using the Graphik pen before writing this blog post. You will have seen it over on my Instagram feed. So here is a list of what you will find in this box.
The Stamford Notebook Company
Silvine
Derwent
Lonetree
Kate Moby
And as always you will also get a set of postcards featuring the work of some very talented illustrators! Here is a closer look at what you get in the box.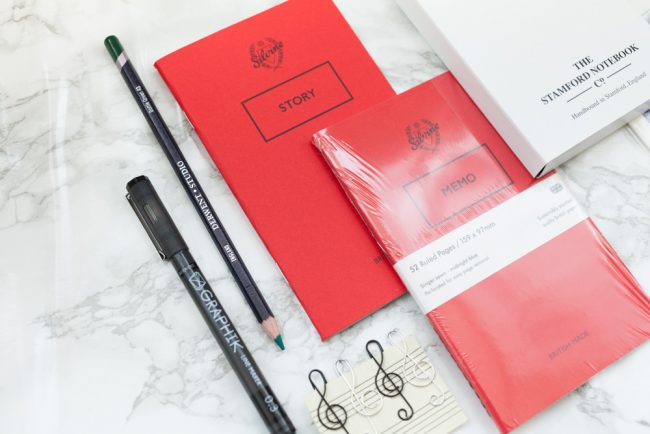 How cute are those paperclips! I have popped the Silvine notebook in my backpack as a quick jotter for blog ideas on the go. I'm using an a5 Filofax at the moment so this is a nice downsized version for notes.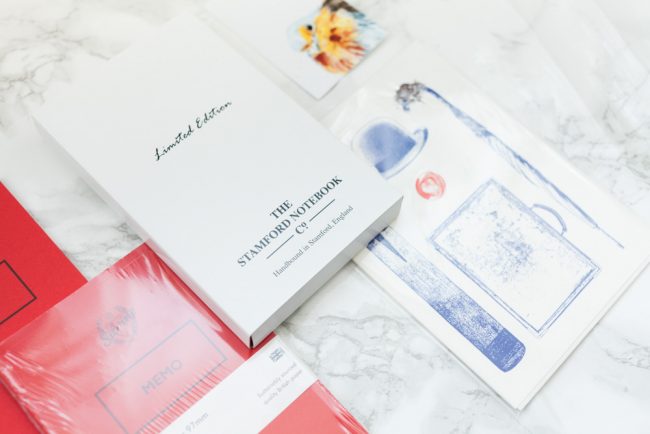 I love the tag with the little robin on it, that has gone on one of my Christmas presents, so very English! And a card with bowler hat briefcase and cricket bat…..could you get any more British than that!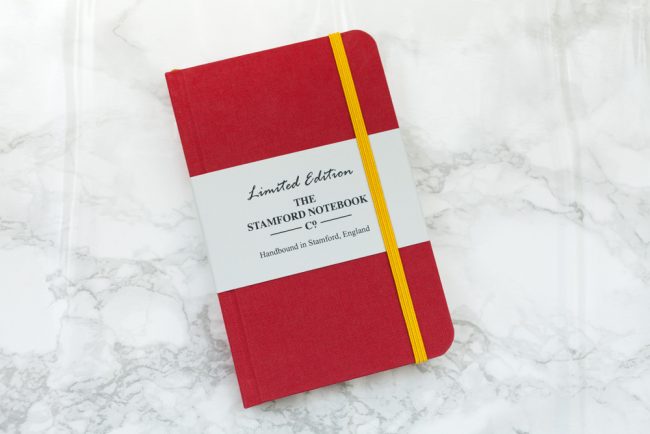 The Stamford Notebook is a hardbacked notebook with lined paper inside, this is good for all us jotters out there that like to keep out thought's and ideas safe!
So much good stuff in the box this month and I can't wait to see whats next! Don't forget that Spotlight Stationery has offered 10% off their monthly subscription boxes just for you guys on the blog, use the code SAM10 at checkout to receive the discount.
That's all from me today! If you like what you have seen here make sure you hit that follow button on the left to get notifications whenever I post bloggity stuff. And you can follow me on Instagram @samplanslife.
Take care of yourselves!
Sam