I have really enjoyed the past week in my A6 bullet journal, I think this is mainly due to the fact I have my vertical itch being scratched and my own style of dailies. I have really liked the mix of stickers and my own lettering as well. A6 is where I started my TN journey so it feels like home for me, I do have some changes on the horizon from my TN but I think I will try and stick with this layout in whatever notebook I decide to try in May.
Last Week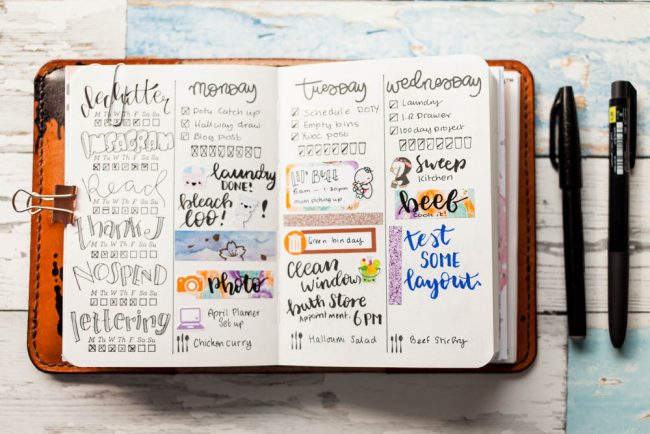 I really do love how this has turned out now its filled in, though I have learned that the pages that I set up in front of this week I have not looked at once so I need to rethink that.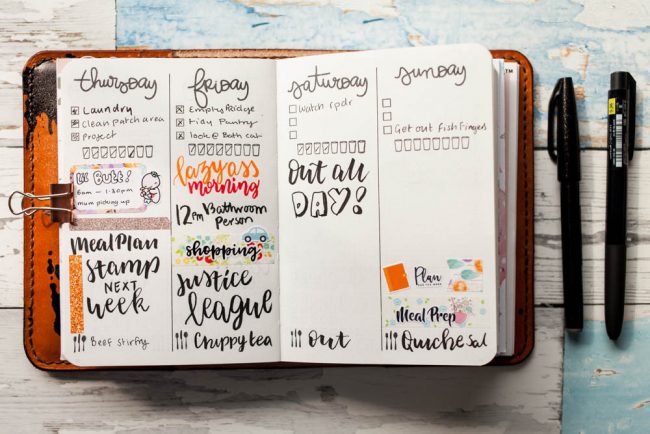 Also, I have realised that I may not need the weekend pages, well maybe on a daily side of things because I haven't really used them and weekends tend to be free agents for me.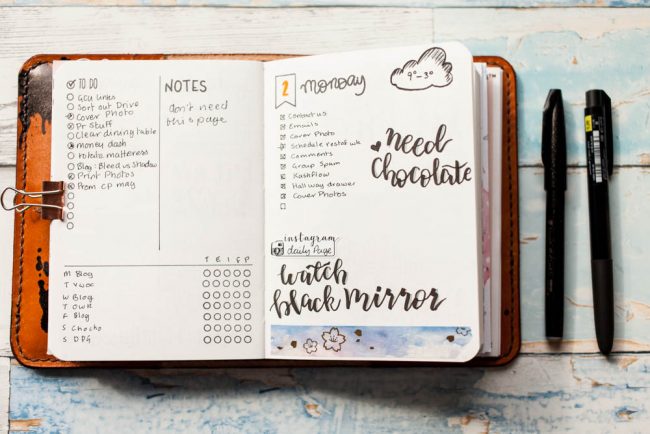 That page on the left has not been looked at all week so I need to rethink it and you can see I wrote on it! Ha!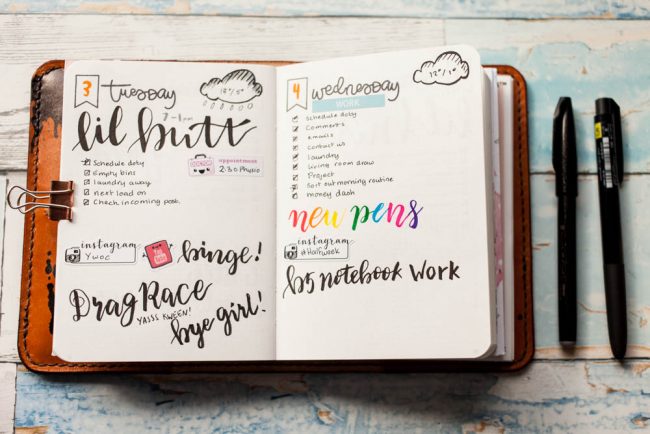 Really loving using my lettering on my dailies to fill in spaces and I may try doodling this week to fill in gaps so I keep my doodle skills up.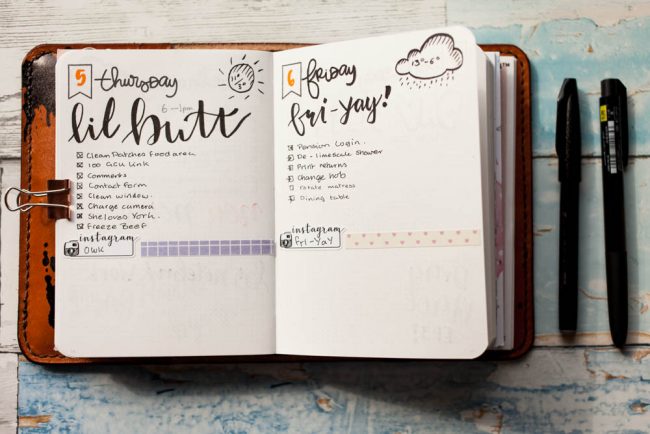 Not as filled in as the others but still serving a purpose and you'll see in the next photo that I really don't daily plan on a weekend.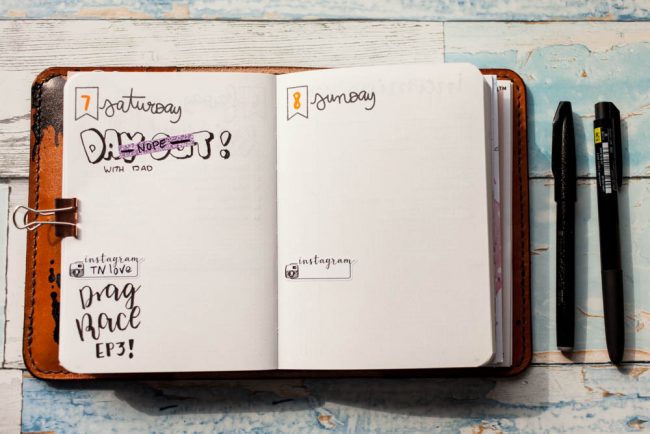 I might pass on this week for the dailies for the weekend as I really don't daily plan on a weekend. It's house catch up time and blog time for me really. So that was last week and you might have noticed that I have moved into a different cover. As much as I love my Joy I have been so worried about getting it dirty which is unusual for me as I am a big advocate of bet up your TN. But I have moved over to a timber Meadow Gate Leather.
Timber MGL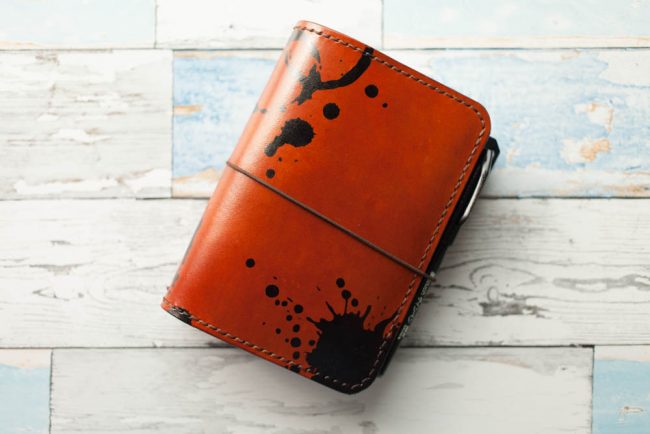 Had to do my signature distressing. I love how it looks in this colour, I have some treatment on its way from me to give it a buff up. Here is a look at the back.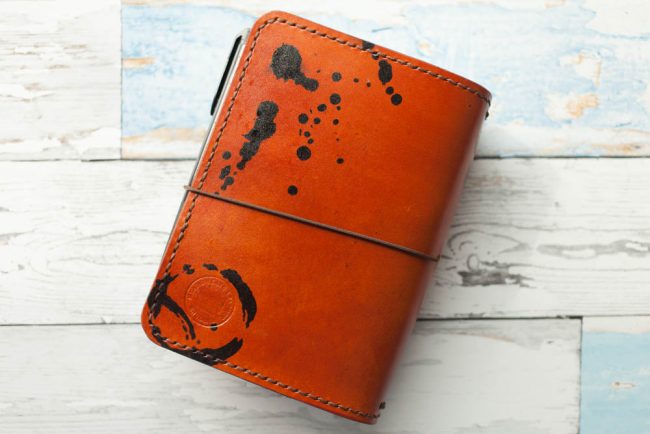 All the splotches!
This Week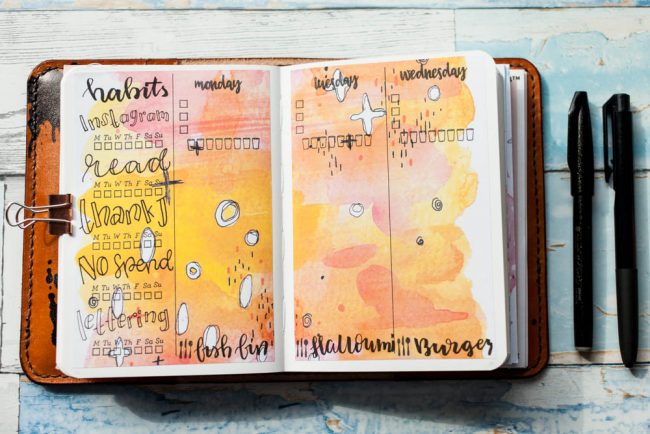 I really haven't changed the layout a lot this week, but I did use the collage sheets that Daisy gives to her Patreons. You can find her Patreon here. I love being able to support her in her dream.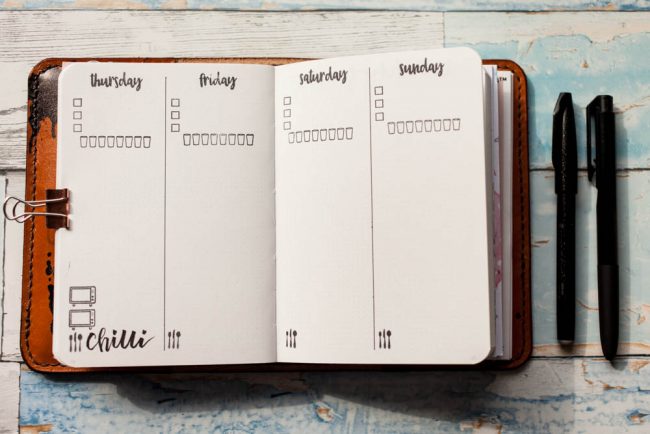 I only used the sheets on the first half of the week and left the second half black and white. I may go back through the collage sheets and see which others I can use like this.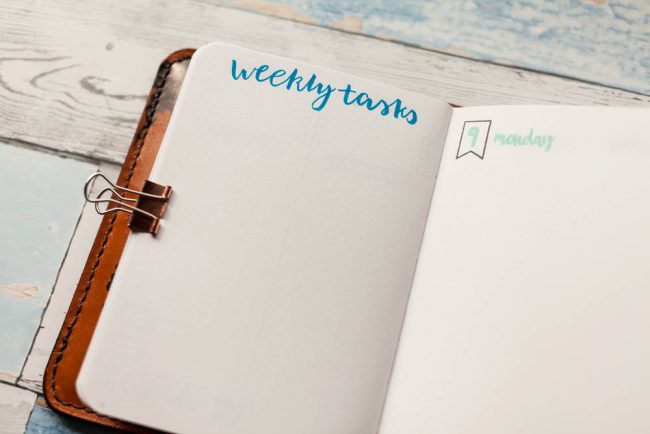 For the dailies I decided to just do a brain dump instead of a structure beginning, we shall see how this goes!
That's all for me today! You can follow me on Instagram @samplanslife. Or alternatively, you can sign up to get notifications everytime I post. Just fill in that box on the left.
Take care of yourselves!
Sam