The theme in the February Spotlight Stationery box was Letterpress and they had teamed up with Ledbury Letterpress for some truly luxury items! If you have heard of Spotlight Stationery before then feel free to scroll on past if not, hang on I'm gonna let you know what they are all about!
Mary and Rob are the fantastic duo behind this subscription box, starting in January 2016 they sent out their first box to their customers in 9 different countries. Like me, Mary has been addicted to pens, pencils, and paper ever since she was old enough to hold a crayon. But had been unaware of the concept of a stationery subscription box.
So to complement her graphic design business Spotlight Stationery was born! And now every month they send our hundreds of boxes to fellow stationery addicts around the world. So what do you get in these boxes? Each month is different and I have been getting these boxes since April of last year, and I have loved every box, have had no repeats at all!
So, what was in the February box? Let's have a look shall we.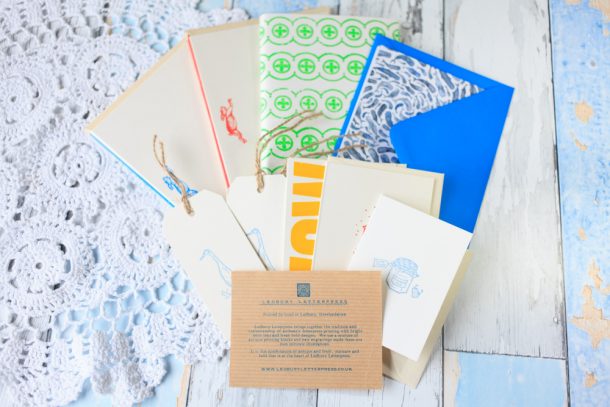 Here is the box in all its glory! I have quite a few pictures to share with you this month so let's get into the details of the box.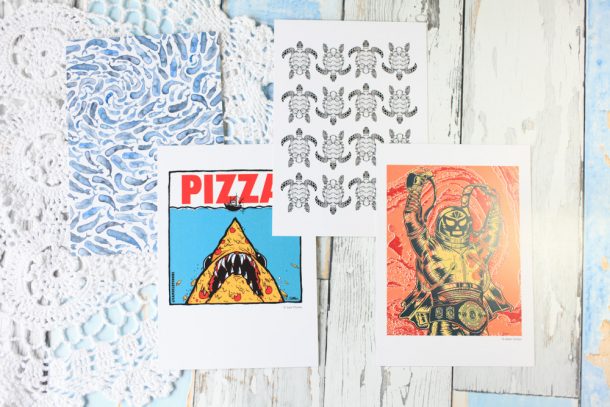 First things first is the postcards that come with every box! I love the whale one, it may have to go on my wall in the office. Each month Spotlight Stationery promote some young illustrators, and each month their boxes will include a set of postcards featuring their work. For every box shipped they will make a donation to Gloucestershire Young Carers, a charity working with young people with disabilities and acquired brain injuries. Isn't that awesome!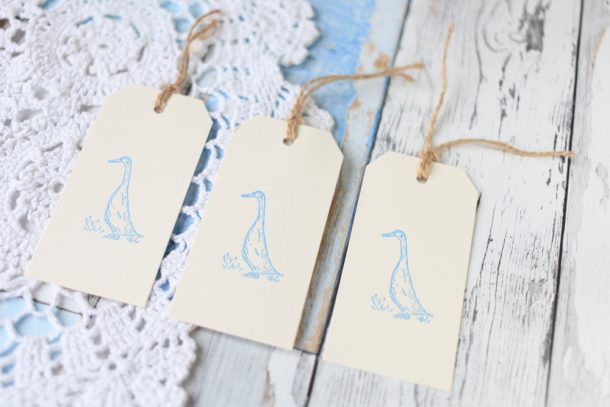 Duck Tags ah woo ohh! Did you sing it? Don't know what I'm on about go here it will make sense. But anyway, how cute are these tags! They are set on really nice heavy paper, the ink isn't going anywhere!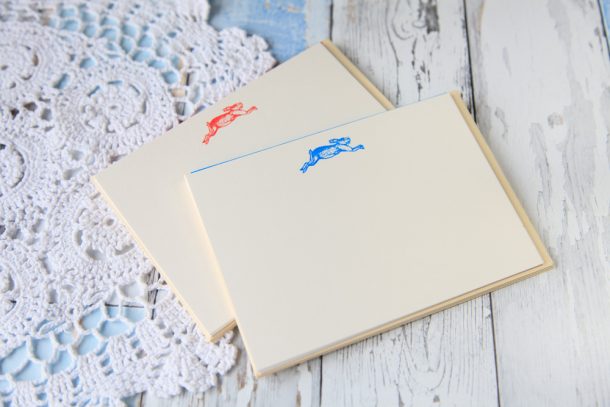 You can never have enough note cards and envelopes, I think a few of these will find their way into the pile of cards I have set to one side for thank you's after my wedding. I mean just look at these rabbits!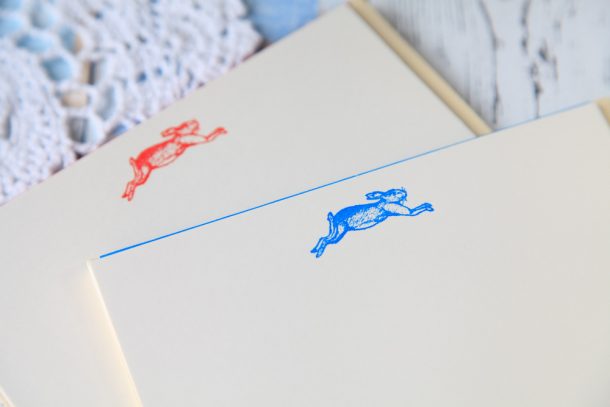 And an added bonus is that the envelope has a splash of colour on the inside as well.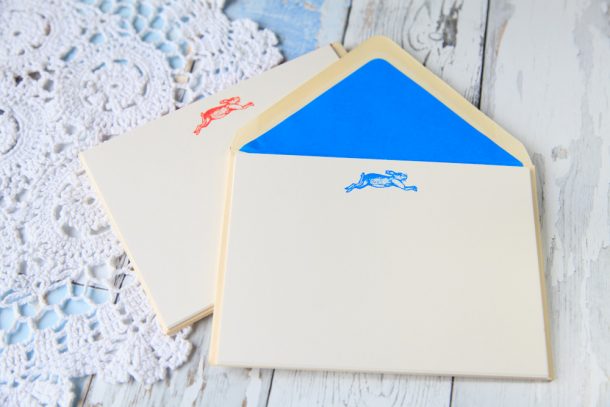 Anyone else thinking TARDIS blue? No, just me, okay let's get on with some more photos.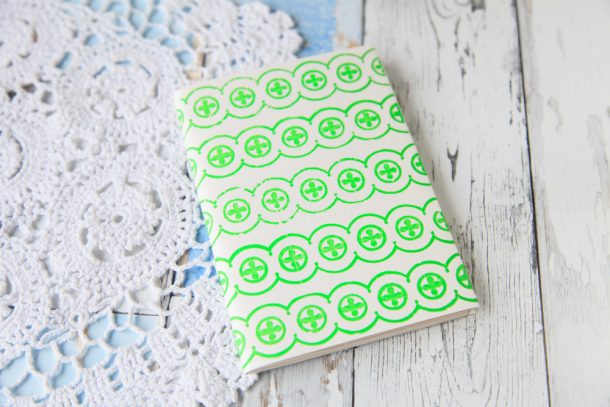 You can't go wrong with a little notebook! I have just had to throw away mine that I carry in my satchel so this is going to replace it.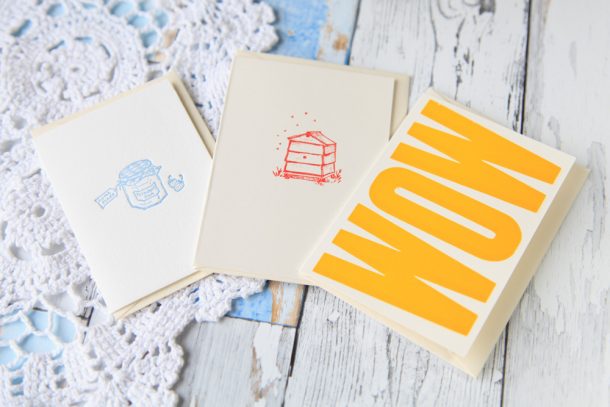 I really like the mixed of bold bright colours with the old world technique of letterpress, there is just something really cool about how Ledbury have blended the two in their work.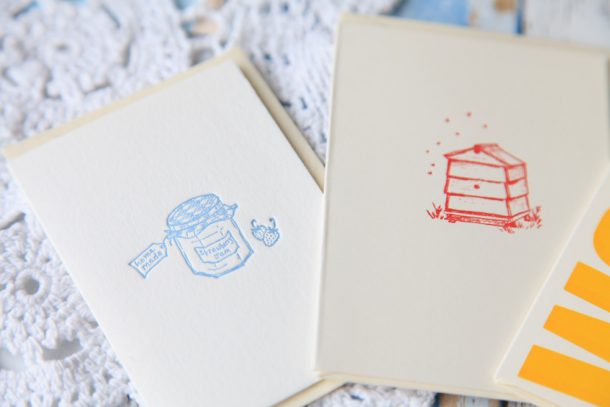 I have tried to get as close as I can, so you can really see the indentation.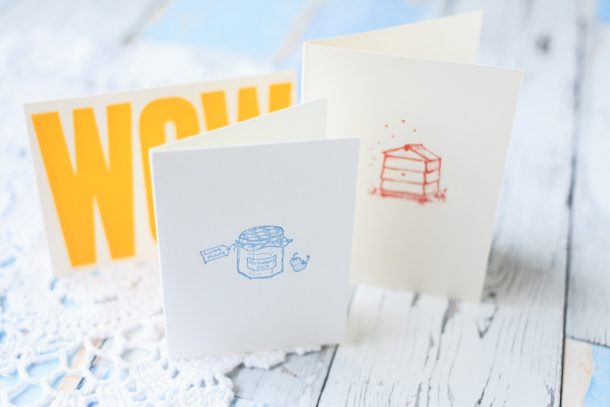 This was such a nice box this month with tons of colour ready for spring and having it dedicated to a single company was nice as well as you got a variety of what they have to offer.
That's all from me today! If you like what you have seen here make sure you hit that follow button on the left to get notifications whenever I post bloggity stuff. And you can follow me on Instagram @samaldersonplans.
Laters!
Sam