During the month of February, I made myself a leather cover to go on the Moleskine Bullet Notebook that I would be using going forward like a bullet Journal. I had a dig around in the attic to find some covers that I have not used in over 6 months and upcycled them to this cover.
I have it set up just the way I want it with pockets everywhere! Let have a look at the cover before I get into the setup.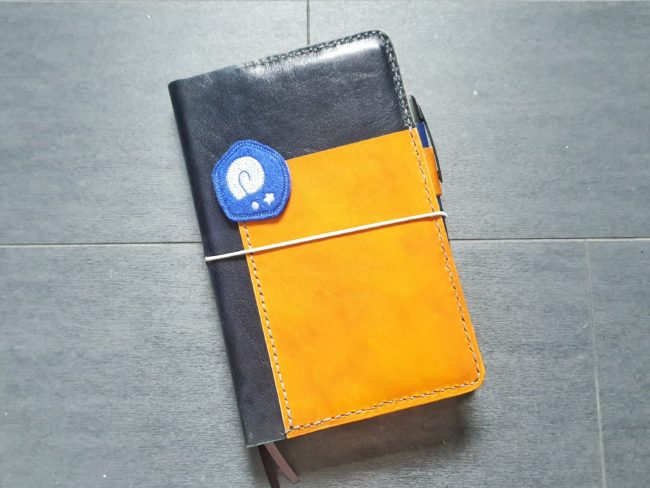 I opted for a pocket on the front so that I could slips notes in if I wanted to and I have also been storing my ruler in here as well. Not going to lie this took me a long time to put together and I have a bunch of respect for those that do this as a job. It is hard on the fingers.
I have a couple of card slots ready and waiting for when I can leave the house. It is also handy for smaller shop cards as well. The 2021 sticker is from Thumbelina Prints and the rock in the bath is a sticker exclusive for Sapling Stickers Patreon.
In the back, I have another handy pocket and a pen loop that I made sure would be big enough to hold my Pilot vanishing point. Which is the go-to pen Jono bought me for my birthday! I love it and I get to use my R&K ink. So, that is my cover I suppose we should get into the meat of the set-up.
I went for a really simple layout on my monthly page just the standard bullet journal monthly and then a task dump page for the four areas of my life. I did go a bit sticker mad on this set up mostly to start using them up more then anything.
Next up is my social media and blog tracker, spoilers for what posts are coming up. This is something that I have been wanting to get back to top of and with opening the shop at the end of the month then I am certainly going to want to keep track of stuff.
Bringing back an old favourite of mine the watering tracker! It is getting to that time of year again that I am starting to grow some vegetables in the garden and I can not wait to get started and harvesting. 4 weeks and I'll have some radish!
I have a notes spread again so that I can keep track of when I am planting and what. I will sync this with my online one once a week so that I have my digital copy up to-date.
Right I have done something that I highly suggest you don't copy and that is to set up the whole months weekly pages. I know what was I thinking but I used this layout for about 4 months in 2018 and I loved it! So, I am going to use it for this month and then change it up again.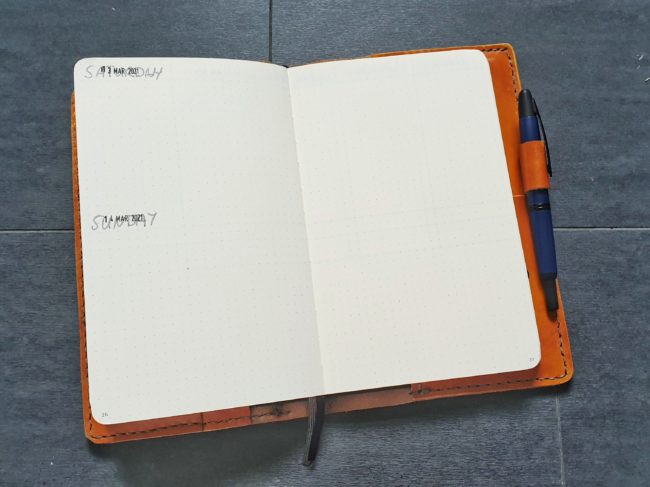 The weekends have there own spread as I will be task dumping on these pages to go into Trello or Notion and then on my daily task list. And then it just repeats four times. At the end of the weeklies is where I will be doing my journaling and writing about my day.
Well I hope you like that any questions let me know.
Stay safe!