So I ordered this kit a while ago knowing that it was coming in January so I wasn't too bothered about the wait. But I didn't realise just how much you would get in the kit. Carly had just told the team that she was doing a mystery kit but didn't the team any other details. Which I am kind of glad for as it meant that it was a total surprise to us as well. So what do you get in the kit, well I have a few photos to share with you of the kit.
Main Kit
There are 4 sheets in this kit and they are jam-packed full of options for whatever planner you will be using. So even if you are like me and a white space planner on a week on one page you will still be able to fully use this kit. Let's jump in!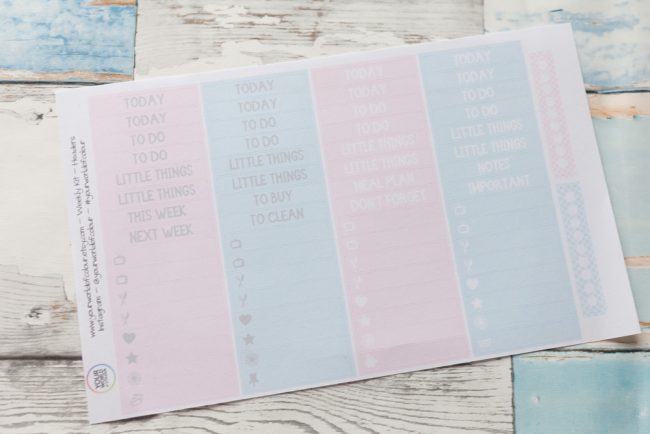 You get a good set of headers and little things in the kit and also a couple of checklist on the side. I really like how the grey text looks on the softer colour background. Now I'm not a hudge fan of pastels but I like how Carly has put this kit together.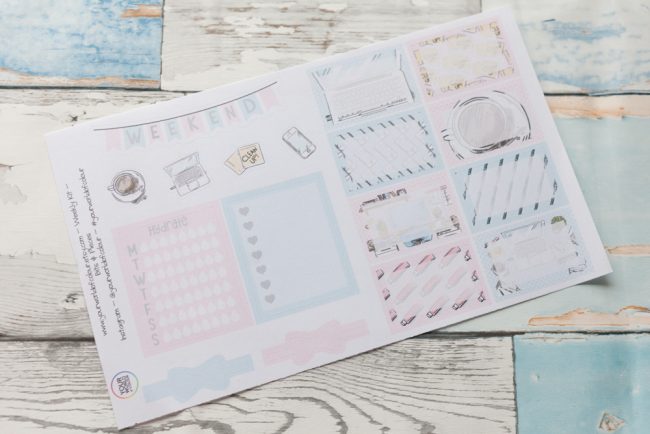 This whole sheet will get used! I love the hydrate sticker and since heading back into my office my Hydrate M8 has been with me ever since, so this will get used! I also love a good set of half boxes, I go through a lot of these as I ten to use them to make a chunk of time.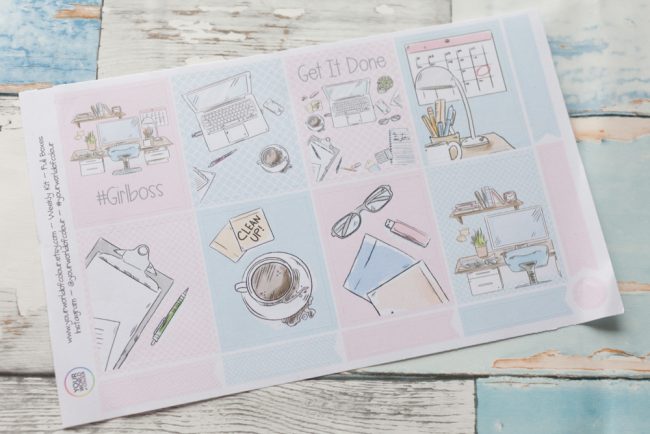 Now if you have been following me for a while you'll know that I don't really use full boxes but since using my daily inserts I am going to try and include one on every other day. We shall see how that goes. But can't we just talk about these graphics, how perfect are they for the theme of Girlboss, I love it!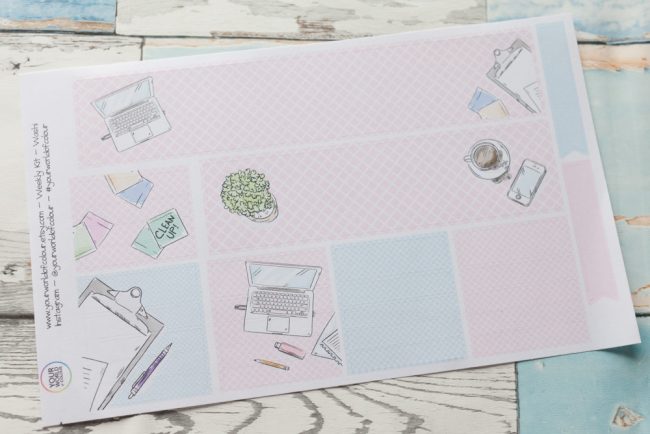 Washi strips! If you use an Erin Condren then you know how and where you will be using these but for those of us in a ring bound planner we have to get creative and I am really quite happy with how I managed to use them on my week on one page, check out Monday's post. The bottom sections of this sheet are cut into thinner header sizes strips, here look.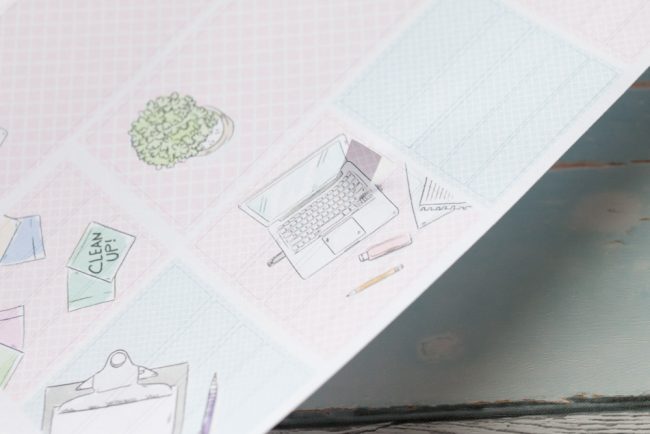 This is good if you have a little bit of space you want to fill but don't want to put down a full or half box. Also with them being the more header size, you can split your day up even further if you wanted to and still have a section header that matches the kit.
Extra
Now, this wouldn't be a mystery kit without a little something extra and Carly did not disappoint! You get an extra sheet of deco stickers and a little charm as well!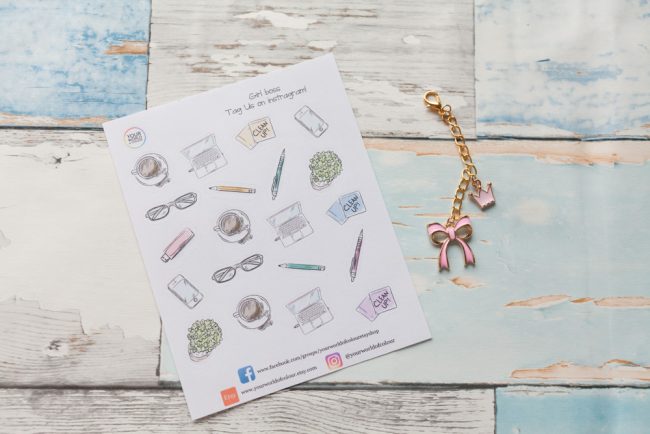 How cute to match the kit! I really think that this little extra just makes the kit that much more special. Now I'm going to confess that I'm not usually one for mystery kits as I have been burned before by getting a kit that I just didn't gel with and I felt disappointed. But I knew that Carly would deliver! And this kit is easily going to last me a couple of weeks but those of you that love to do no white space planning will be able to cover your page easily!
That's all for me today! You can follow me on Instagram @samplanslife. Or alternatively, you can sign up to get notifications everytime I post. Just fill in that box on the left.
Take care of yourselves!
Sam