Whenever I set something up I always want to be able to have somewhere to dump ideas, notes, appointments etc before copying them into my calendar. But I also want to be able to journal in my planner as well as being able to plan out my week and what chores I need to be doing. Like in my previous set up in Filofaxes I need multiple sections and the beauty of the TN is that you can have a book dedicated to just one thing at a time and when you have filled it up archive it and get a new one. Let's dive in shall we?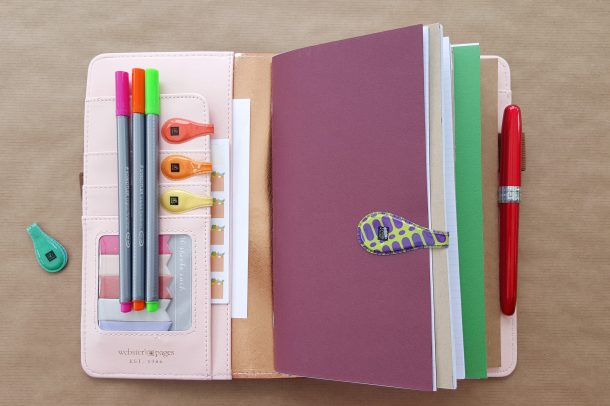 So when you open up my TN you are greeted by a couple of Staedtler pens that I use to mark events on my month view. Pink is my appointments, orange is Jono and green is the both of us. I also have a few stickers tucked in the pocket and a few Oli clips, to hold pages in place when writing things down.
I had a search on Etsy for some inserts and ended up getting these from DIYfish and printing and cutting myself. I'm quite happy with how these look really. You get a monthly tracking chart that I don't have to draw out each month and you can track as many or as few as you want. I have actually printed these out on 90gsm paper so I can use my Twsbi in this planner.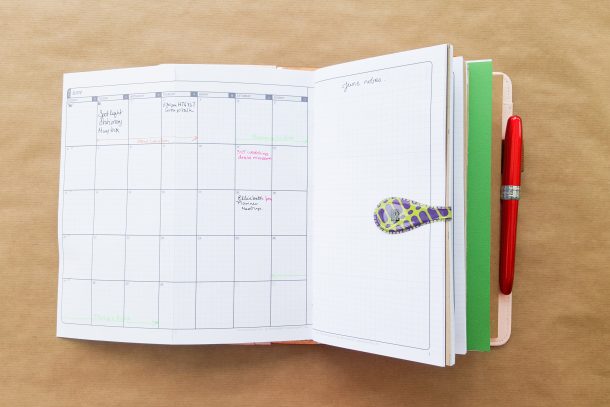 The actual month itself has a good amount of space to write on events and appointments on it and it has a light grid which I love! It means that I can actually write straight in the boxes rather than at a weird angle.
It is a week on two pages insert which I don't mind as this gives you a nice amount of space to put your weekly tasks on it and another handy feature is the weekly tracker. So if there are any particular tasks you want to keep track of you can do it here as well as on your monthly.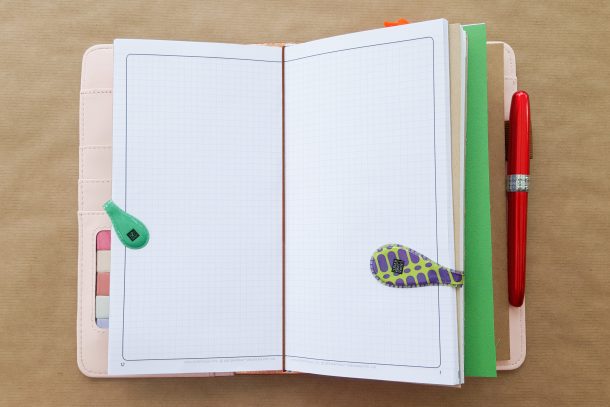 My next booklet is grid paper for those days that I need to break things down so that I know exactly what I am doing. I am also going to use this as a bit of a brain dump area so that I can scribble notes down and then elaborate and copy out neater if they need to go into my collections booklet.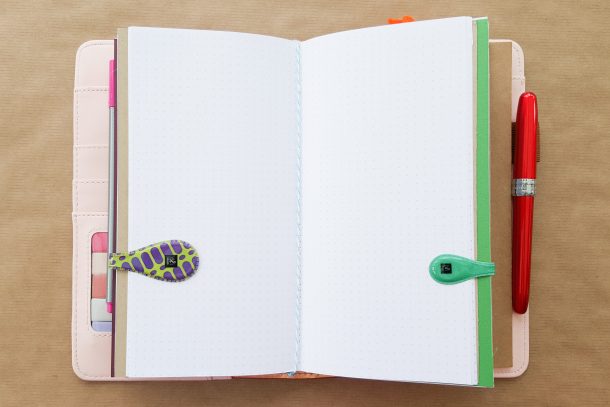 Who can resist having some dotted paper in you bullet journal! This booklet is going to be my collections booklet, so things like monthly challenges and books to read will all go in here. I have used some Rhodia dotted paper to make this and I just folded in half and cut down.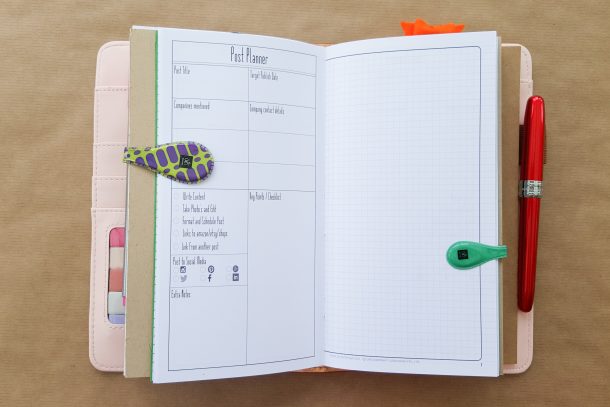 Now this is the heart of my journal. If like me you have lists of ideas for blog post but they never get written I have made this booklet to help with that. With a structured page to give direction and a grid page so that I can scribble down notes, this is really going to help me get on track with my blog.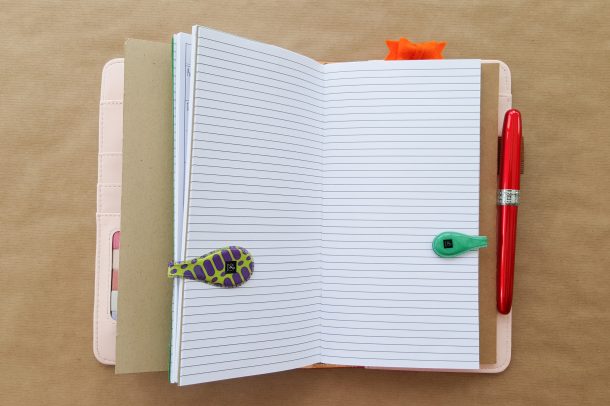 I am also wanting to journal more and having a separate notebook just wasn't working for me. I would put it down somewhere and forget where I had left it and then start another, or, I wouldn't journal for days because it meant getting another notebook out; but with this built into my planner I am hoping that this will help.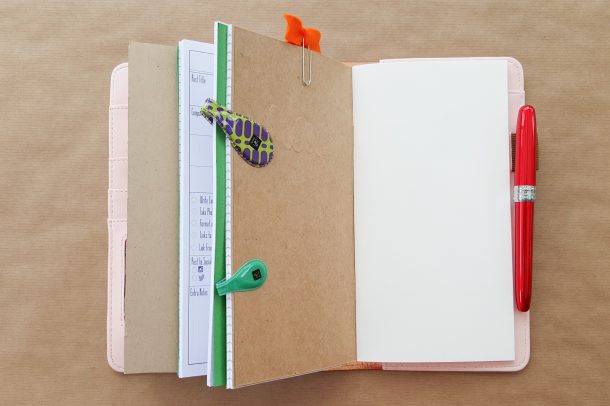 The last booklet in my planner is the one that came with the TN itself. I have left this one in so that if I feel like doodling then I have somewhere to do this. The paper in this booklet really isn't that bad so I am looking forward to using this booklet.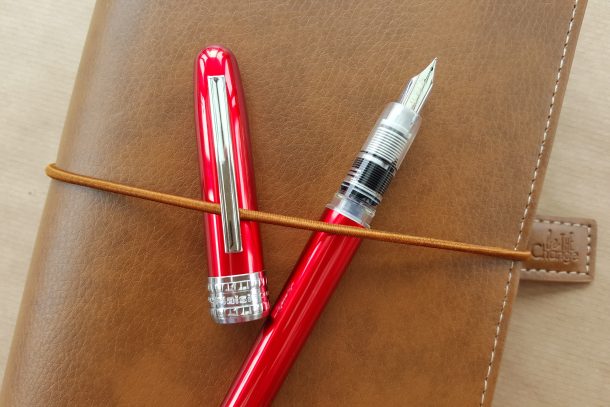 The pen that I am using in this at the moment is a Platinum Preppy in the extra fine nib. You can get these from Cultpens.com and they are about £10. It has a really nice balence to it and it is a very smoth write. I may change this out occasionaly to the Twsbi, but I am liking this pen for the time being.
So there you go that is my set up for June and hopefully for the next couple of months. What do you think? Is there anything you would change? Let me know in the comments below.
Happy Planning!