If you are in the UK Planning community you will be aware of the 2019 UK Planner Addict Big Meet. This is a annual event in its 3rd year, that has got bigger and bigger every year!
This is also my 3rd year going! First year I lucked out and got a ticket on the resale list but the past two I have been quick enough to get a ticket the day they go on sale.
Last year the event snuck up on me, but this year I was on top of things and ready to roll the day before as I was travelling down to London Baby! The event was held on the 2nd February.
Based on last year I knew this was going to be epic but with the planner bomb dropped that Erin Condren was going to be a keynote speaker. The level of excitement was ramped up!
Held again at the CEME Centre in Essex, we were already familiar with the layout of the room but there was a bit of a change up and the stage and shops had had a move about but it made so much more sense they way they had changed it.
Grab a shit tea there are a lot of photos!
In we go!
Needless to say there was a lot of swag on the tables already but we had no idea what else was in store. I managed to find Daisy and Chloe and asked them how they were getting on as they are part of the team that put the whole event together.
Chole was a bit of a tease saying that I had no idea what was coming and let me tell you she was not wrong with how surprised we all were. But I am getting ahead of myself.
I got to my table and Zoe was already there pimping out her cupcakes, not a euphemism. And I stuck all my stuff on my chair and put my swaps stuff on the table and hit the stalls!
I tried to get round as many stalls as I could to get the fantastic freebies that the stalls had for us all and gave big hugs to the friends among the vendors. Debbie from BonBons Kawaii was first of the hug list!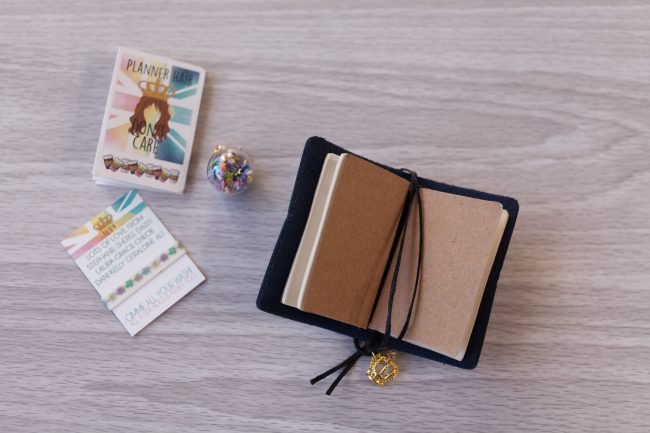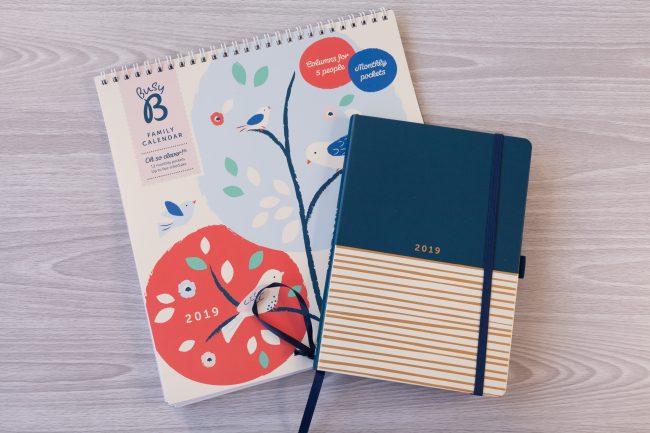 Time to browse
I love her shops and she had so many good things on the stall! Washi mountain was epic and she had some amazing pens and sticker packet. Seriously go check out her shop on etsy.
Next on my list was Sarah from Filofabuloss! I bloody love Sarah! She has an epic shop filled with some amazing things. I had to grab a few things and pick up my UKPA Rae Dunn inspired mug!
Got to that time in the morning to take our seats and having our welcome by the amazing Steph and Sheree. It's amazing to think that in our group there is so much love and generosity. To be able to be in the same room and given everyone a hugs is amazing. The team had done a fantastic job in getting the day together.
There is so much that goes into organising and event like this that we don't even know about and I can not thank the team enough for the work they have done in getting this day to run as smooth as it did!
Welcome and awards
After the welcome message from Steph and the Sheree the awards got handed out. This is something that is voted on my the members of the UKPA Facebook group and some of the categories are, Most likely to post Off Topic, Brand of the year, Biggest enabler, Pride of UKPA.
We had three wins on our table! One of which was Zoe, she won Biggest Enabler, which was no surprise to me as she posts a weekly thread with discount codes on it. The amazing Ali won Pride of UKPA! She is an fantastic person and will help anyone with anything in anyway she can. Truly an epic person!
And if you hadn't already guessed the third by my Instagram I won UKPA Blogger of the Year. Which I was very much not expecting! I can not thank people enough for voting for me. I love writing these for you guys and helping you as much as I can! Thank you, thank you, thank you. I can't wait to share more with you guys.
Work it out
Next up was the Trimcraft Workshop! There was so much on the table and Trimcraft definitely know how to spoil a planner girl. The workshop was all about setting up a vision board for your goals and plans in life. And (forget her name) did an amazing job explaining how she sets up and researches her vision board.
One of my goals this year is to get the bedroom decorated and I printed off some photos for me to use in this workshop. I still need to finish it but I like how it has turned out so far. I have a lot more to put on it but I will do that when I sit down to journal about the day.
Lunch!
Time for lunch! Sandwiches, cake, scones and macaroons! I managed to get a bit of everything and we got to sit and have a chat with everyone on the table. So much laughing and joking and love on the table!
A few of the ladies I had met before and speak to every day others I were meeting for the first time but we all felt like family. Such a great time to catch up and chat!
After lunch the stalls opened again and I got to have a look around some I had missed in the morning but I also got to go and have a chat with Dyanna from Rkive journals. She has gone from strength to strength in the past 9 months since opening her shop. I can't wait to do a collab with her.
I also got to meet Alice Yu from to love and monkeys! One of my fave Hobonichi shops and she has done amazing things in the short time she has been open as well! She gave me the cutest little sampler with the most adorable chibi in a unicorn onsie!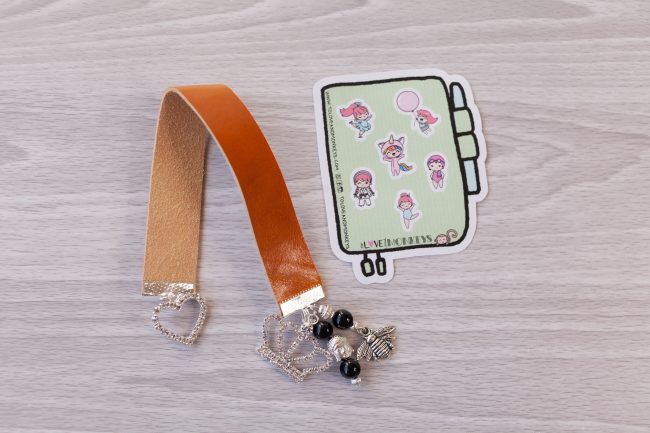 Key note from Erin Condren
So the time had come the shopping had stopped and we took our seats for the keynote speech a lot of us won't forget anytime soon. Erin Condren, well what can I say she is the most inspiring, thoughtful and amazing person. She talked very openly about the troubles she has gone through in her business and how she powered through them.
She talked about how the community that has grown around her products inspires her every day to do more and bring out better products and options to help us find the time to do all the things that we do. Because we do a lot in all honestly and I don't know were I would be without my planner.
And then that moment the hush before the screams and Erin announced that each of us would be getting a new international Life Planner! Yes you read that right. Everyone at The Big Meet got a new not released International Life Planner.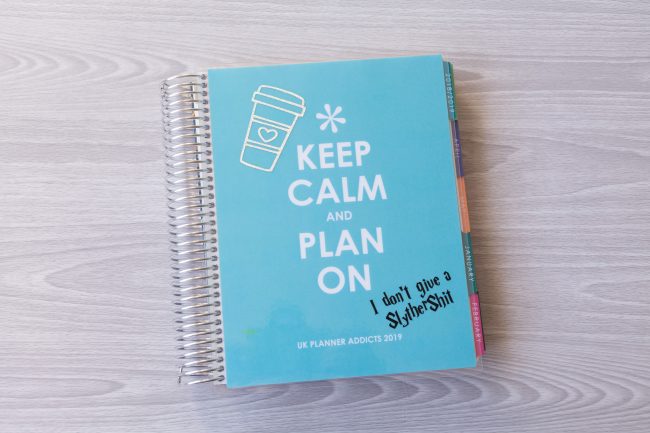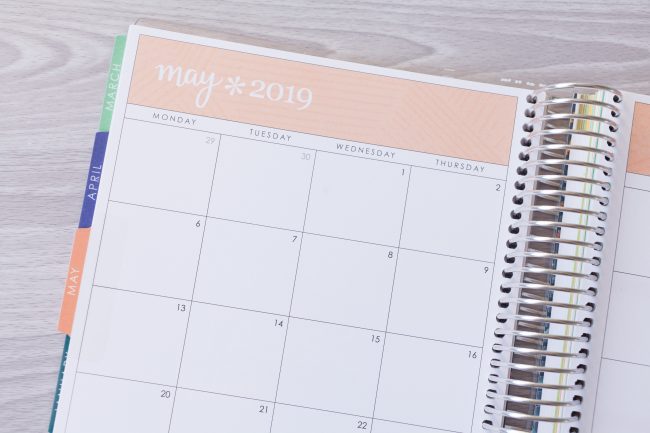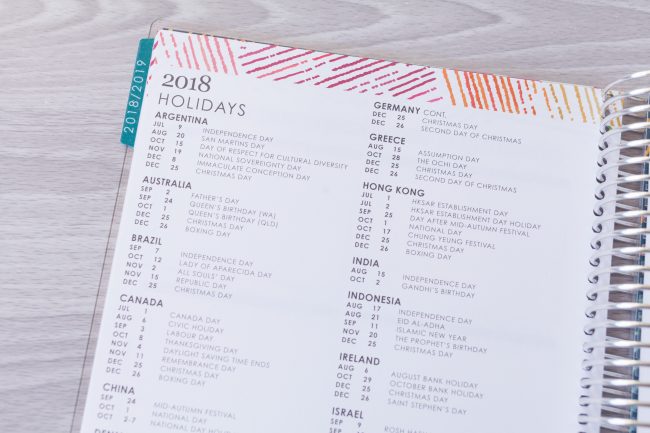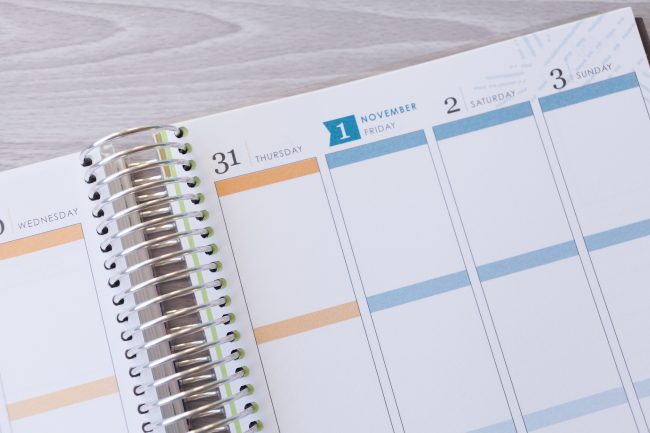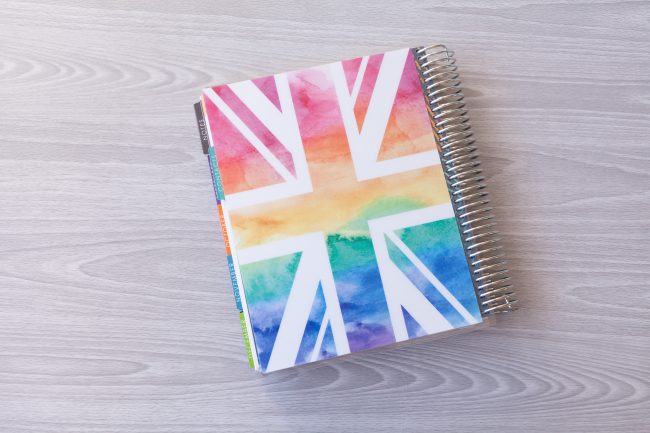 This is one of the not released yet International Planners. It is pretty much the same as a normal EC however, the month starts on a Monday. The holidays are from a bunch of different countries. Also there is no holidays on the weekly spreads as well. This is a great neutral planner and I can't wait for this get released to the world.
Raffle time!
So while everyone got to go an meet Erin and have her sign their planner it was time for the raffle. There are were so many generous gifts that had been given to treat all the lovely ladies.
Everyone's names was in a hat and they were taken out and you got to pick something from the table. I got to pick something and I had to grab this from The Paper Lobster.
We had some free time so I headed upstairs to the where Trimcraft was set up and there was a tombola and I won a prize in that! I had seen a pack of paper that I was eyeing up put it got picked up by someone so instead. I picked up this pack of dies!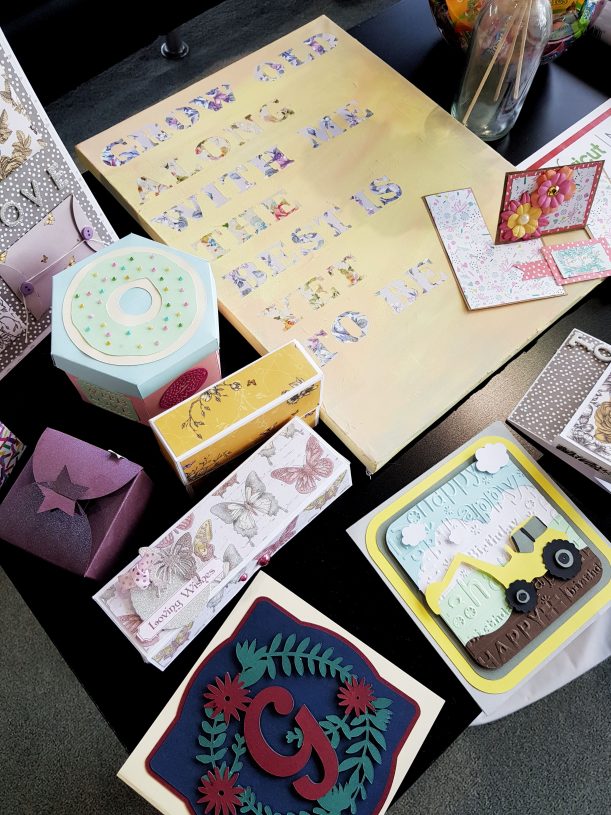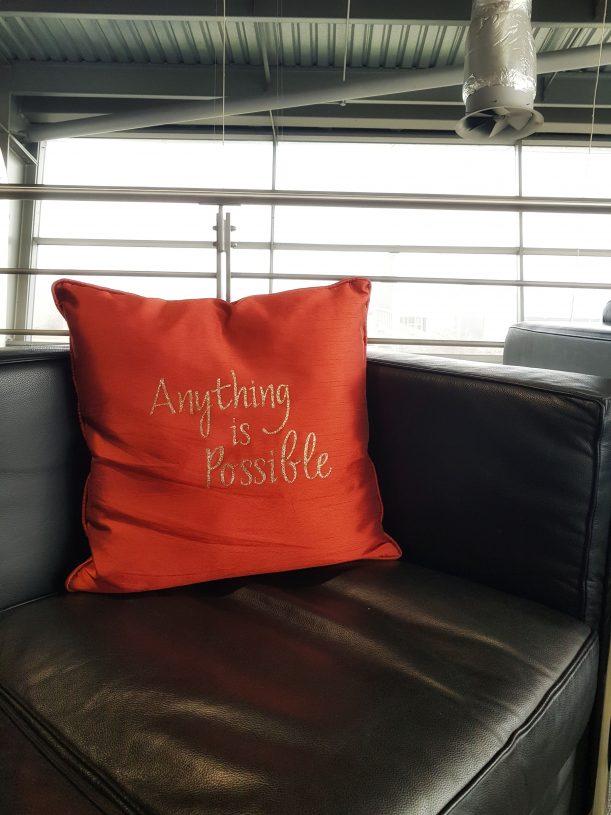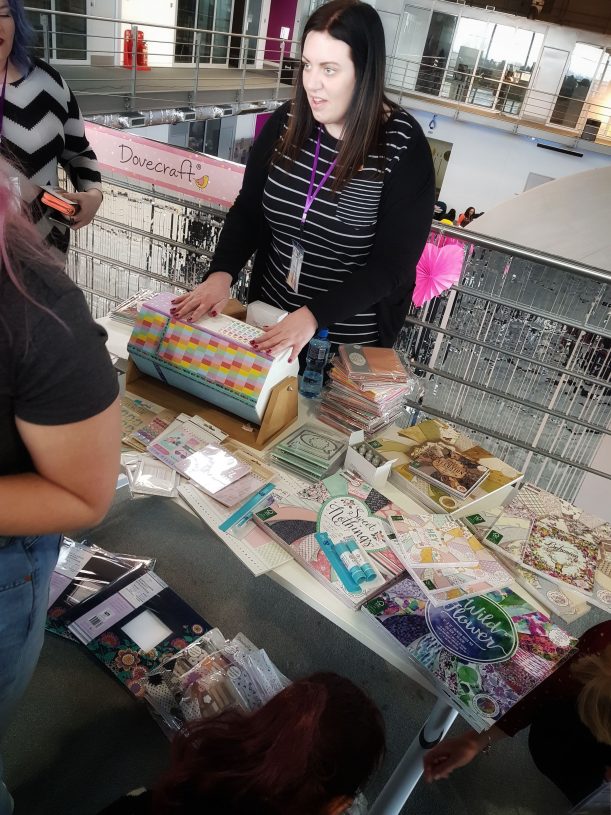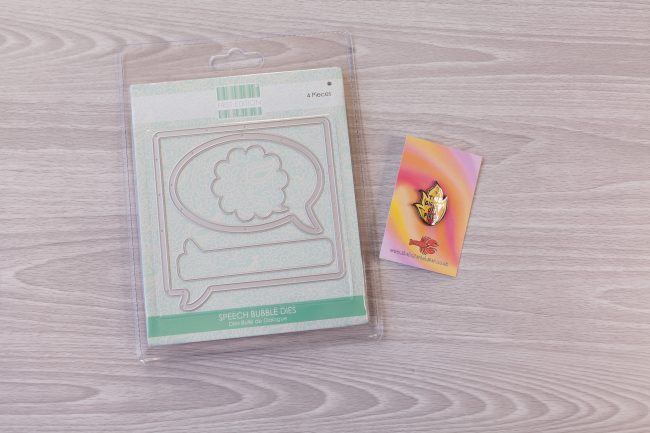 The day naturally came to an end and everyone started packing up their stuff and I gave a couple of stall holders a hand to pack up their stuff.
And so ended another Big Meet! An amazing event that brings together amazing women trying to keep their shit together through their love of paper products. I love this community so much and there are as with anything some annoying people out there, however, the amazing people far outweight the few bad eggs.
My next planner meet up is PlannerCon Europe! I can not wait to go to this one as I missed out last year! Will I see you there?