It's something that we all strive for but we never really find. Purely because we are wanting the newest shiniest thing and this can get very expensive in our world of planners. This year I didn't think I would ever find it. I have gone through some many different systems this year that I may in fact blog about each one. Maybe do a pros and cons for me and why I didn't get on with them. This year has also had a massive change for me, from working in an office to working from home, so my system has needed to change with me but, I think I have the prefect setup now. So let me show you each section,  have linked to everything as well so if you see something you like you can get it for yourself.
First of I have the A5 Saffiano Filofax in Rasberry, and I love it! I also have it in the teal and would love to get it in the pear but that may have to be a birthday present.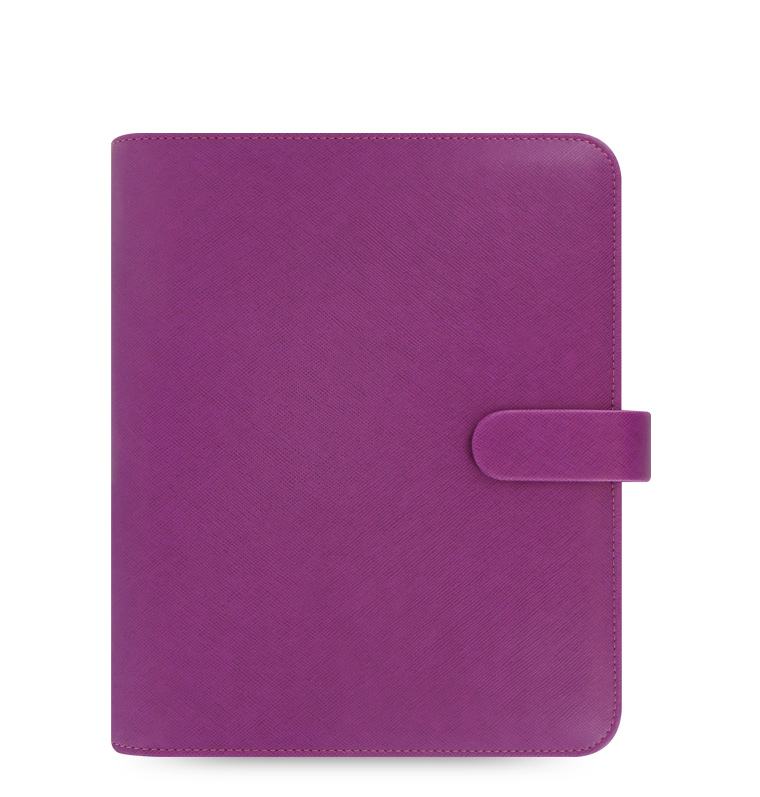 In my planner I have created my own dividers and the rulers as well as I wanted to have a few in here. My first section is my month on two pages.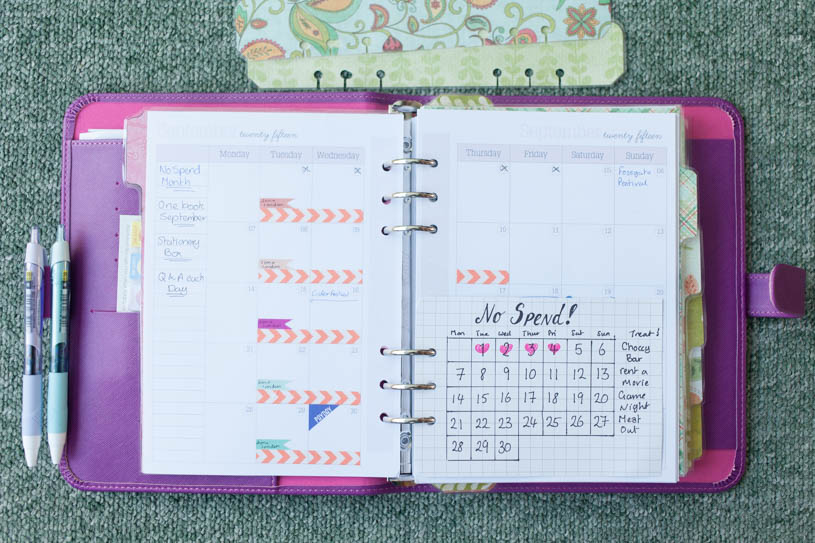 I am using Organise with Katie's month on two pages inserts which I love! They have printed out amazingly! I used 100 gsm paper because I wanted to have a bit heavy paper in my planner and you can't go wrong with good paper. I am using this for future planning and also to know when Jono is in London and when I am traveling as well, this gives me a great birds eye view of the month. Next up is my week on two pages.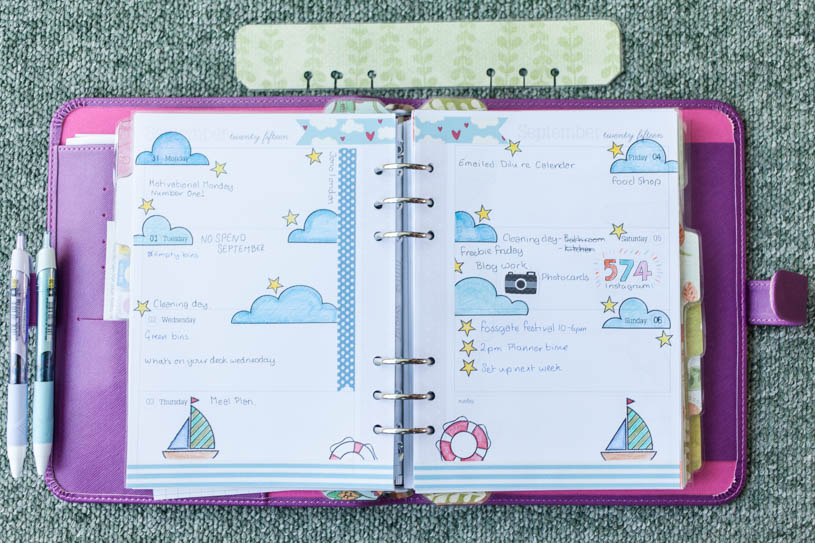 So you might notice something different about my week view. I wanted to incorporate my love of stamping. I make cards as a hobby so I have quite a few sets of stamps. My week view is used mainly for any reoccurring tasks that happen on a weekly basis and goes into a bit more detail then my month view. These are again from Organise with Katie, I just love these!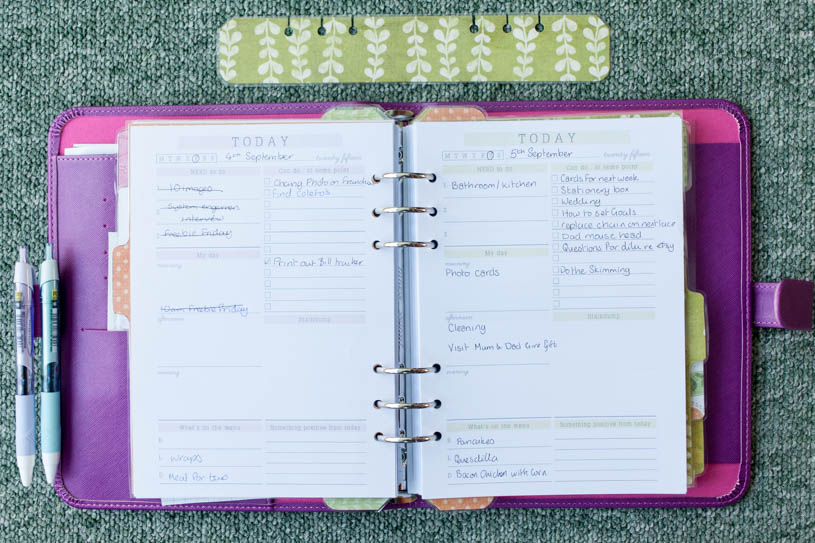 Now this is my day on one page, I love this there is loads of space and give me great structure to my day much more detail then the week or month and give me a top three things that need doing! As they are undated it means that I can print loads off and use them as and when! Love it!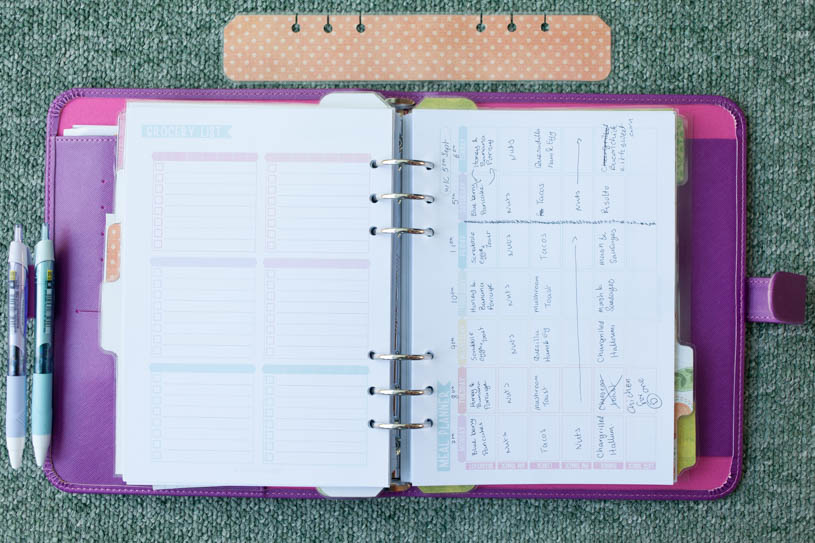 Food, glorious food! I think most of us have this section in our planners and these inserts from Perfectly Organised are fab. I love these and they complement the Organise with Katie inserts really well. So you have a multi sectioned grocery list and then a meal planner which is great because it now mean that I am not having to have the whole week in my head.
I also got the Ultimate To Do lists as well and I have used this to list what I have in our freezers (yeah we have two) and I can just update this as and when I need to when things are used.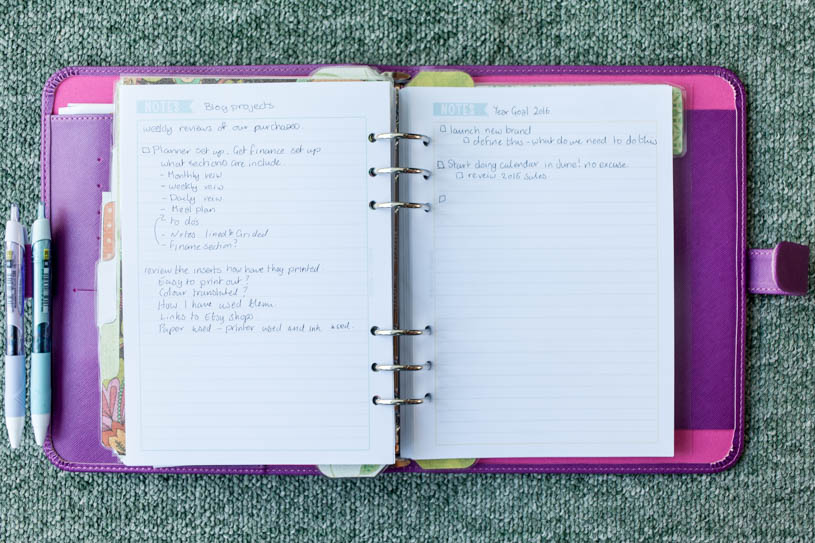 Next I have my notes pages again these are all printed on 100 gsm paper and I didn't want to use boring note paper so these are from Perfectly Organised as well, these are Notes Lined.
And finally I have a grid notes sections as well. you never know when you will need to sketch something out. I always have some with me just in case I get and idea for a card. So this is my planner! I am so happy with how I have put this together and is it working perfectly for me and I love all the inserts that I have got. I have also got the 2016 Organise With Katie inserts and some printed already. I could not be happier with these inserts really go and check them out they are fab!
Have you found planner peace yet? What's your current set up? Let me know in the comments below or tag me on Instagram, @planningwithsam.