I loved using the kit from Viva Stationery last week. But because of the way I plan I still have a lot left over so I may have to intersperse them into my planner over the year for a few bits festive cheers! This week I am using a mini kit from one of my fave functional stickers shops, Humming Bird Planner. First I want to share last week with you.
Sweet Christmas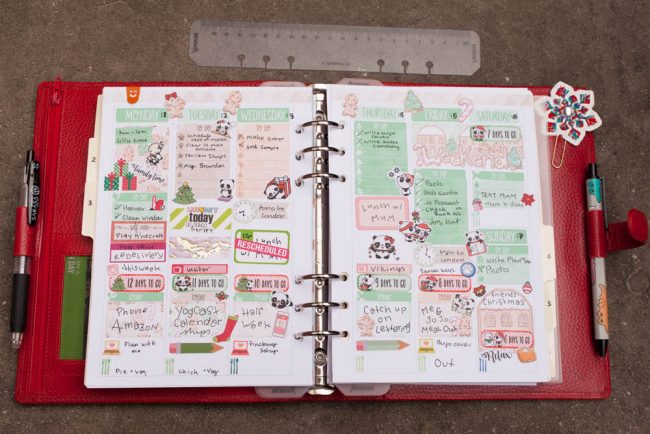 I really like how this week turned out however it has a few more stickers than I am used to because I am normally a very minimal planner but this kit is so cute I kinda didn't mind. I'm going to try and pull back on the stickers next week though it's getting close to Christmas, so, I'm not promising anything.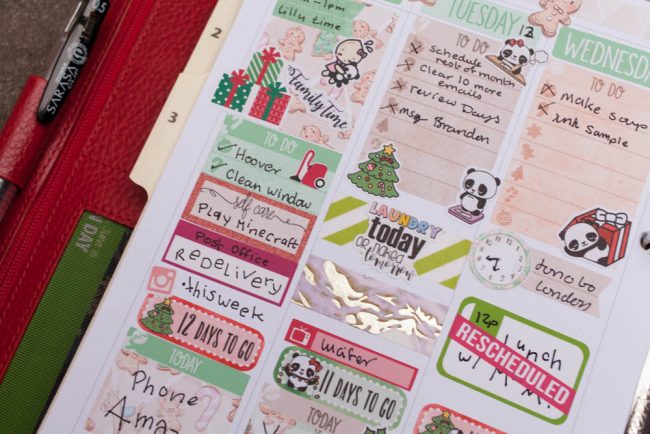 I have also tried to include some more of my hand lettering in my week as well just for big events and stuff that needs to have a bit of attention.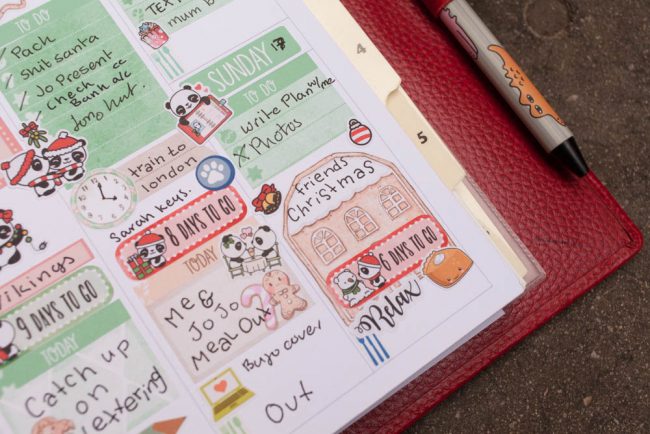 I am so proud of that ampersand, I will never be able to draw that again knowing my luck. I also think I went a bit overboard with the Christmas stickers but know what? I am super excited for this Christmas as I have a few presents for Jono and I can't wait for him to see them, not long now!
Winter Animals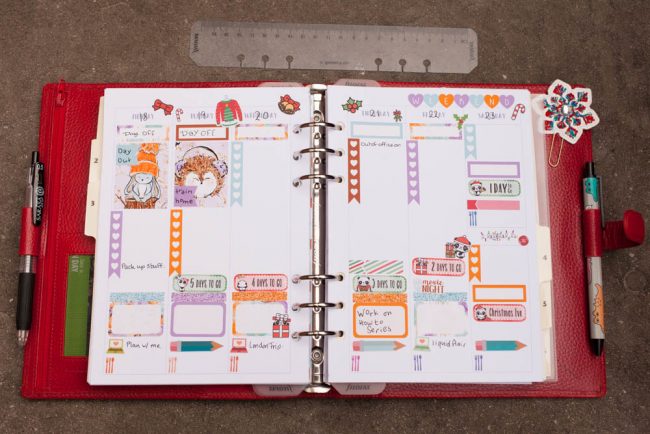 I love the colours in this kit and that bunny in the hat I just had to have it! I am now on my Christmas wind down from work this week so it means that I lot of house cleaning will be happening for next weeks I don't card mode! Don't worry I'll still be posting a Plan with me next week.
That's all from me today! You can follow me on Instagram @samplanslife. Or alternatively, you can sign up to get notifications everytime I post. Just fill in that box on the left.
Take care of yourselves!
Sam