Hello! Sorry I have been quiet this past week, but I have been sick so I have spent most of my days sleeping, hydrating and eating. So not a lot got done last week, but at least I am feeling better. I am also changing up my inserts for the rest of the month as I really like how the Classic vertical on 2 pages looks. But here is a look at how last week turned out.
New Year
Love this kit from Hummingbird Planner I really like the colours in this kit and because I had the mini kit I had enough to decorate both my inserts to decide which one I wanted to use. Here is a look at both the layouts.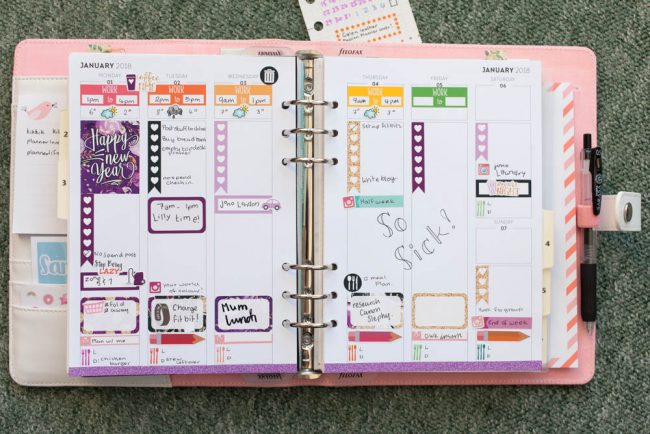 This is the set that I was going to use for my weeklies but I am wanting to incorporate the bullet journal system into my planner. Here is the other layout I did.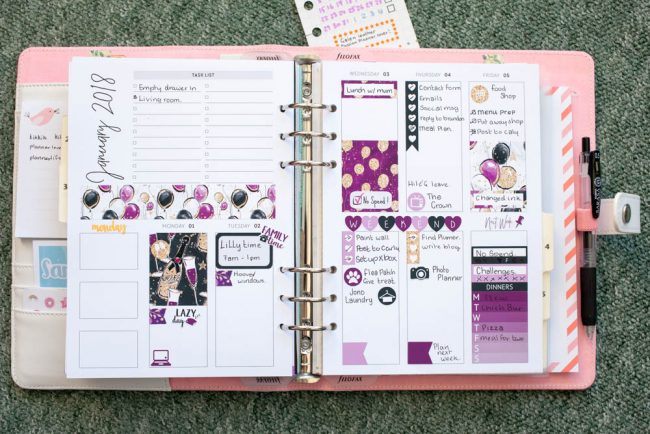 These inserts are the ones that I will be using for the rest of the month. I like how minimal they are and that I can put a work task list and personal task list.
Functional Week
Here is a look at this week before the pen, well mostly.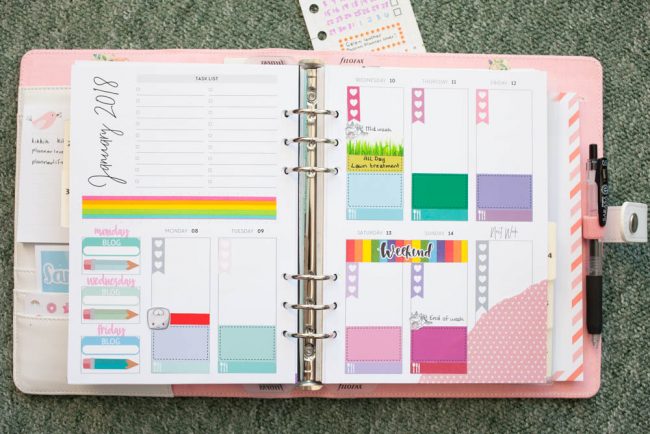 I really like how this week turned out. I have used a few random stickers from my stash as I didn't want to use a kist this week even though I have 22 kits!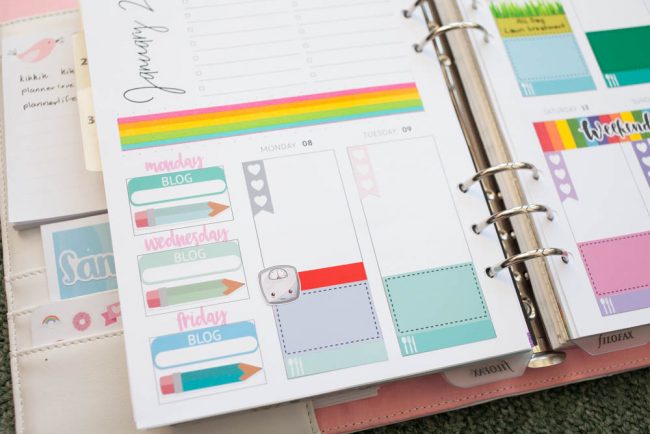 I wasn't sure what I was going to use these three boxes for but I got out my stamps and I'll use it to track my blog posts. I just need to find a way to track my social on my weeks rather than in a different insert. I may need to make myself some stickers.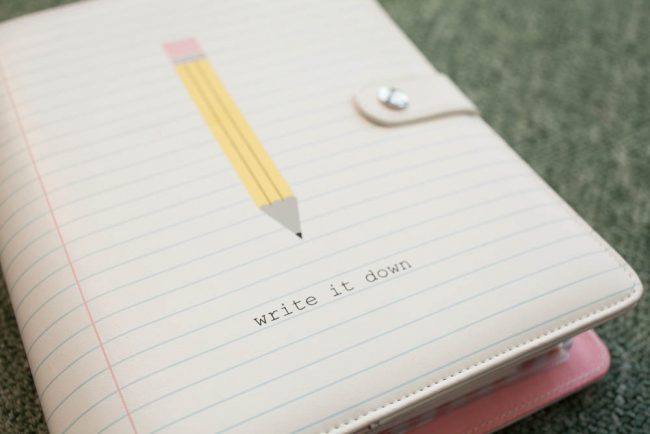 I have also dug out one of my Kikki-k's to use this month rather than the red Filofax. It was feeling too Christmasey still. This is an older version but I love this cover.
That's all for me today! You can follow me on Instagram @samplanslife. Or alternatively, you can sign up to get notifications everytime I post. Just fill in that box on the left.
Take care of yourselves!
Sam