You know that feeling when you find a new shop and it has really cute sticker designs and is still sorta new, and your not sure if the stickers you are going to get are going to be nice or not. Yeah well, I had that this past Etsy purchase, but let me tell you I was blown away by the quality of these stickers! Seriously, I have not been this impressed with a young Etsy shop in a while. Let me show you.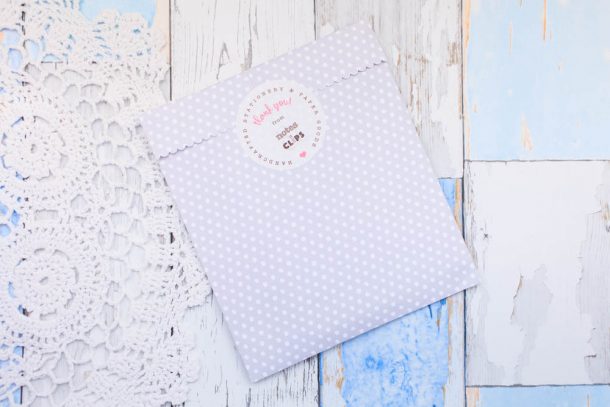 How cute is this packaging! Really nice heavy weight paper envelope that protected the stickers really well! Let's get in that package!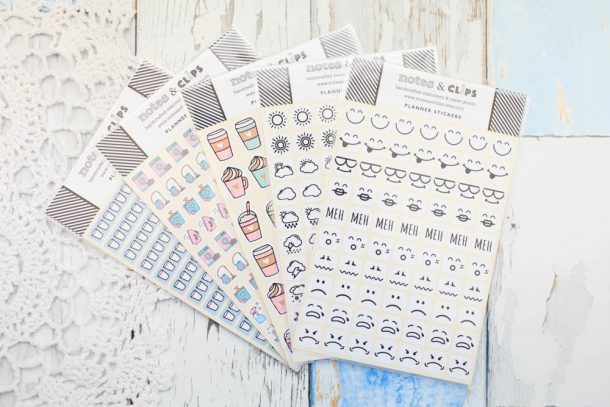 How pretty are these! I shall link everything at the bottom of this post so that you can get to each page individually. I have to say the packaging on these is just amazing. Each sheet is in it own wrapper with a piece of card to keep them straight.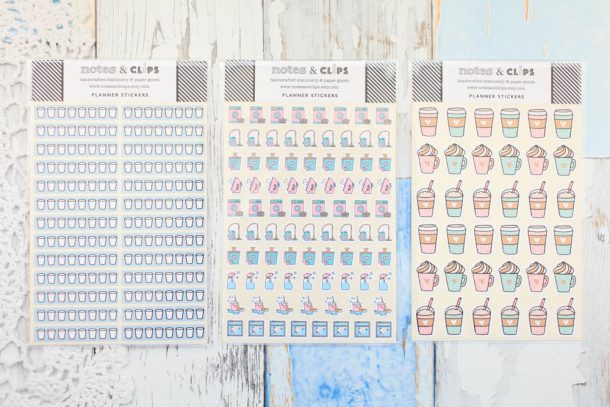 The stickers themselves are some sort of vinyl but matt and you can write on them really easily with a G-2. One of the things that I like about this as well is that the excess that would normally surround your stickers is not there! Which means no nasty tearing potential! Love it!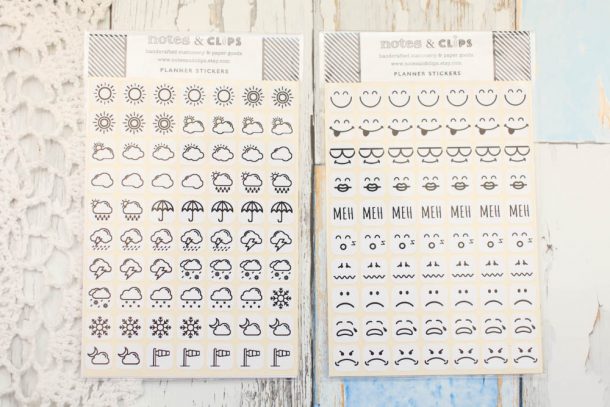 And then I got these black and white icons as well, I would say that these lend themselves more towards a bullet journal but you could totally use these in whatever planner you happen to use. I can't wait to see what else Linda comes out with over at Notes and Clips.
Hands up who else is going to be watching her shop like a hawk!?
That's all from me today! If you like what you have seen here make sure you hit that follow button on the left to get notifications whenever I post bloggity stuff. And you can follow me on Instagram @samaldersonplans.
Laters!
Sam