You may have noticed over the past few months my increase of fountain pen usage. I love fountain pens. I would in no way shape or form say that I'm a hardcore user but I do love the feeling you get when writing with a fountain pen. I have had a few over the years and have loved every single one up to the point where they have either been lost or broken – I dropped a parker one time and the nib exploded!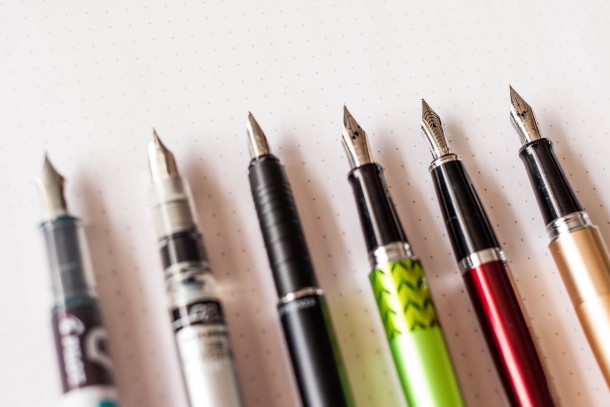 At this very moment in time I have 6 fountain pens – Yes I know why do I need so many – but if you are anything like me and like writing with a fountain pen and enjoy a good fountain pen then you might just understand. It has been many years since I actually own a decent pen to be honest, and coming back into this world has been a bit of a learning curve but I have had my high and low points and I thought I would share how I have navigated this amazing community of people.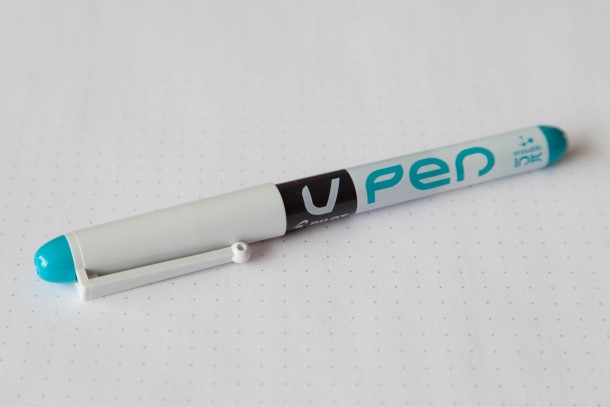 I started with a Pilot VPen (V4) Disposable Fountain Pen. Now I know what you're going to say "A disposable fountain pen". This is a fantastic starter pen in my opinion! It comes in a range of colours and are cheap I mean like £4.00 a pen.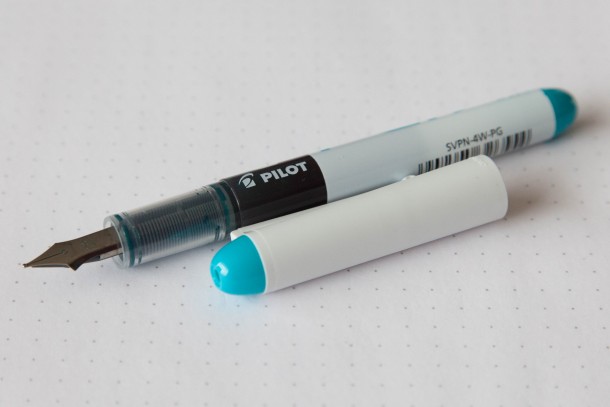 To ink your fingers as it were in the world of fountain pens this is a great starter and it got me back into the habit of writing in cursive. For some reason ballpoint pens and gel pens i just can't write in cursive stick a fountain pen in my hand and viola cursive. Strange I know.
Once I had gotten comfortable with this I moved to a Platinum Preppy Extra fine. Again a fairly inexpensive pen at about £3.00 (cheaper than the VPen) you get a nice variety of nib sizes and I love fine pens I really do.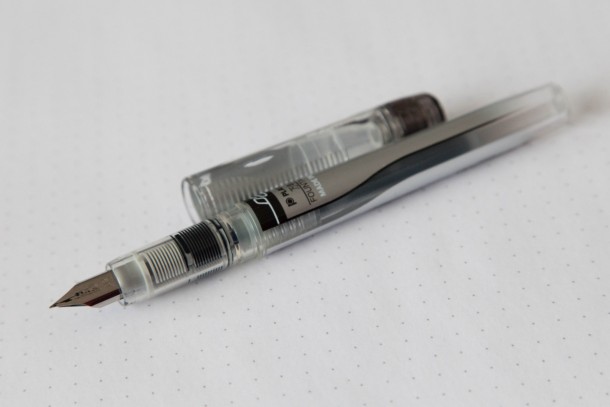 Most of my gel's are in the 0.38 to 0.5 range. Platinum also have a variety of colours that you can chose from but these guys have there own proprietary ink cartridges, so do be careful when getting refills.
I much more comfortable with my penmanship now, even though I think it could do with a bit more work I decided to branch out and get a Pilot MR Retro Pop Light Green Medium. The green just spoke to me!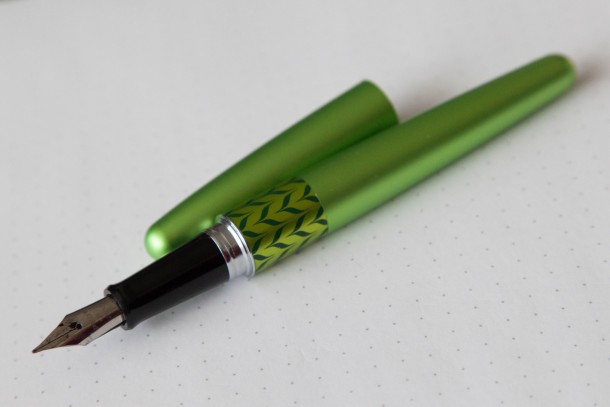 Now when I bought this I didn't realise that I had bought a medium nib size. So when I started writing with this even though it was smoooooth it had a thick line in my opinion. However it grew on me and this is a great workhorse pen. I can use this for pretty much anything and the Pilot ink is a nice dark black which is always a plus for me.
I had a Parker Fountain pen when I was in school which I loved and I thought I would try another one now that I was in the swing of things with my Retro Pop, so I got the Parker Esprit Fountain Pen. OMG this pen is the nastiest thing to write with.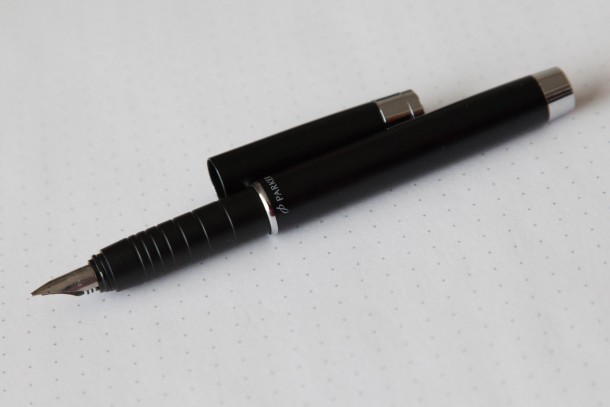 I did my normal handwriting drills and this just felt horrible to write with. Now some people may like this pen and if you do that's fine but I could not get into the groove with this one. So this now sits in a draw for out of use and may never seen the light of day. 🙁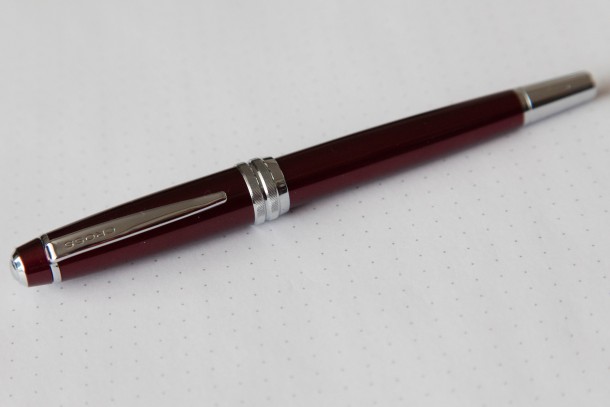 After that devastating pen I thought that I would never find a pen that I like again, enter the Cross Bailey Red Lacquer. I was cruising on Instagram on the #fountianpens and I came across a few people using this beautiful pen.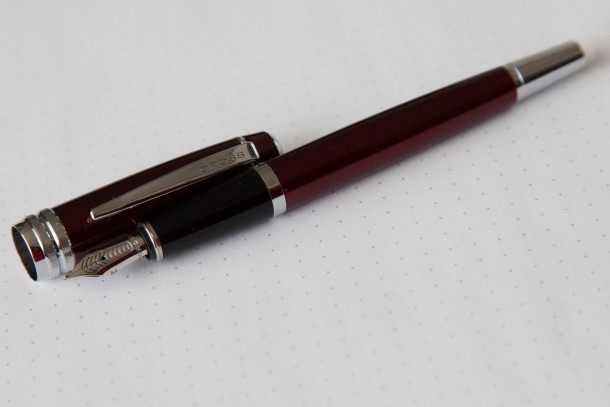 Seriously this is gorgeous in person but, did you feel that but, the nib size was just too big for me. Bailey has been relegated to writing my headers in my bullet journal and writing addresses on envelopes. It is a stunning pen but just that nib!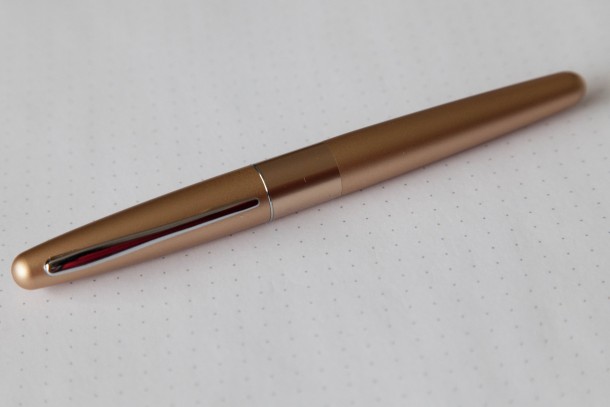 So I trawled the internet for a fine nib in the Pilot MR and low and behold I found one. Though I love my Retro Pop I was still craving a finer line of ink so I splashed out and got the Pilot MR Fountain Pen Gold Fine. Now this pen! Is beautiful!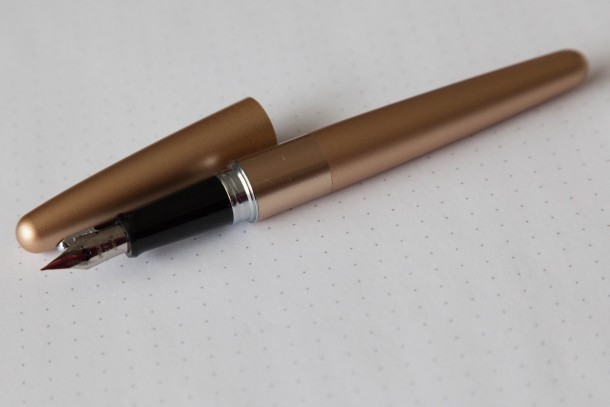 It write divinely and the nib has none of that scratchy feel that you sometimes get with a gel pen. This is my new workhorse and what's even better is that I can use it in my Erin Condren with no bleeding through, which is huge plus for me.
I have had a rather brief journey in the fountain pen world and I have yet to even start in the ink side of things. I'm looking for a monthly sampler subscription, if you know of any give me a nudge! But on my list of pens to buy in the future is the TWSBI extra fine – this pen looks stunning and I think this will be the one that gets me into the different inks out there. The other on my list of wishes if the Pilot Capless Fountain Pen in yellow or the Pilot Capless Trend in the lime green. I think I have a thing for Pilot fountain pens.
I hope this has helped you a little bit in figuring out where to start and which pens to try. Let me know in the comments below what your favorites are? Had you had a pen that you just haven't got on with? Let's chat!
Until next time keep writing!
*This post contains affiliate links. In plain English, this means that I may receive a small commission (at no cost to you) if you purchase something through the links provided. You will never see me post a link to a product or service that I haven't used myself and love!*