New week, new spread. How are you doing? And did you get a bit confused about the title of this blog post? This week we have done a combined challenge between the Your World Of Colour team that we would all have the same kit and we would each do our own take on the kit. But it is also because today is Cow Appreciation Day! So shall we have a look at what the team got up to?
Bea
I love the way that Bea has sectioned her planner to work for her. She is using an Erin Condren and you can find her over on Instagram here.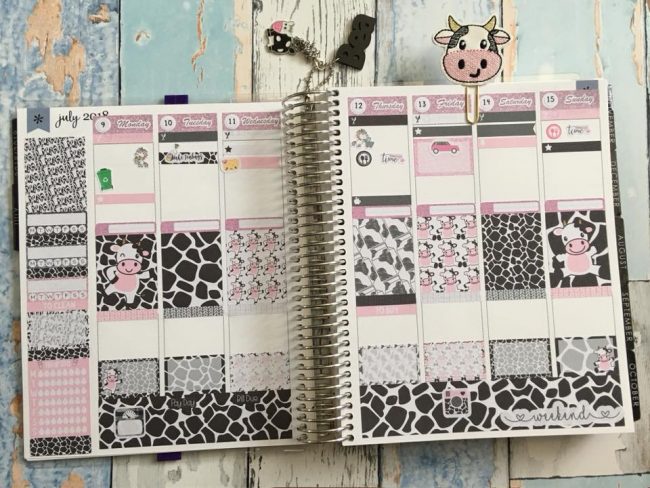 Emma
Emma is using a recollections Planner, she is the only one on the team that plans horizontally! I wish I could do this but I need a vertical layout. You can find her on Instagram here or her blog here.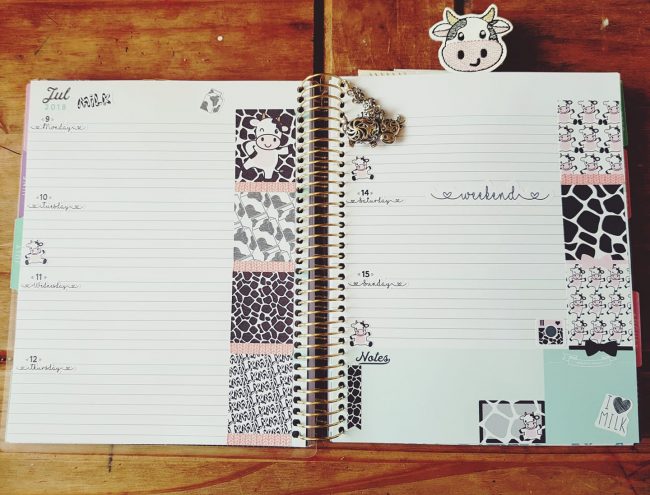 Carly
Carly is using a Erin Condren and has gone for a no white space! I wish I could do these types of spread but they are just too much for me. You can find Carly here on Instagram or check out here blog here.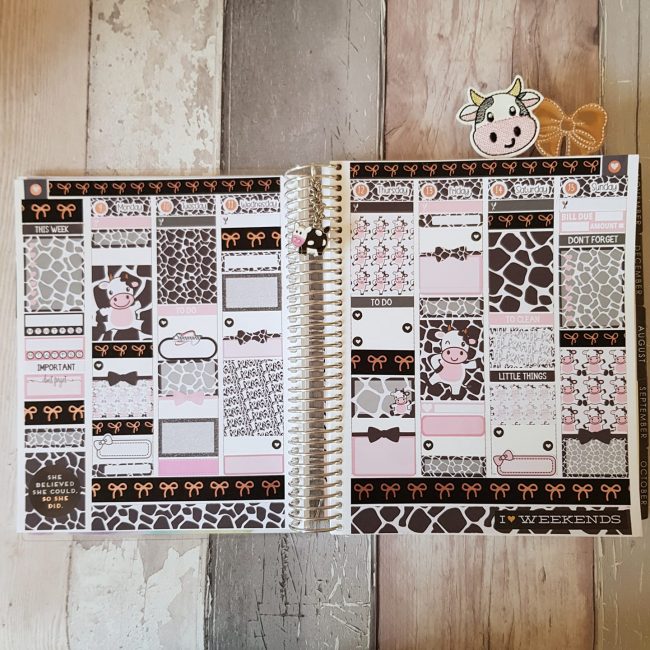 Beth
Beth is the odd one out of the team, for so many reasons, she is the only one in the team that is in a travellers notebook. I think she has done a great job! You can find her here on Instagram.
Karen
Karen is rocking her Happy Planner and has done an amazing no white space plan here. and I love how this has turned out. You can find Karen here on Instagram and her blog is here.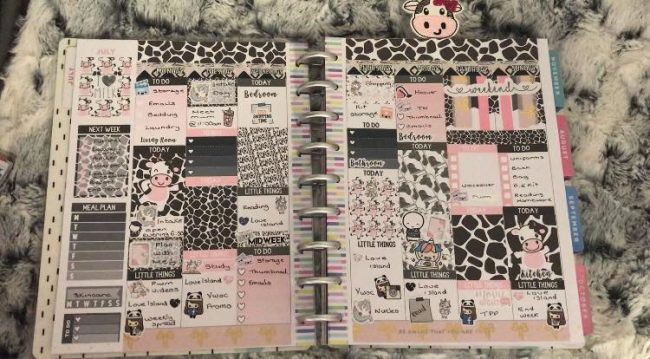 Zoe
Zoe is rocking here Recollections Planner this week for cow week. I love how she has sectioned things off. You can find Zoe here.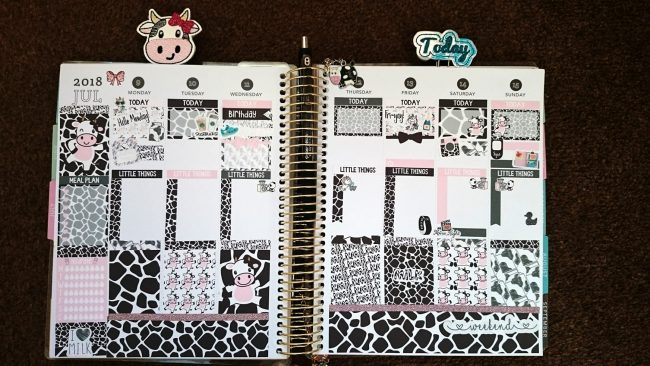 Lindsey
Also planning in a Happy Planner I love what Lindsey has done for this week, I think that she has done a great job! You can find Lindsey here on Instagram and if you want one of these Cow paperclips that we all have you can find it here.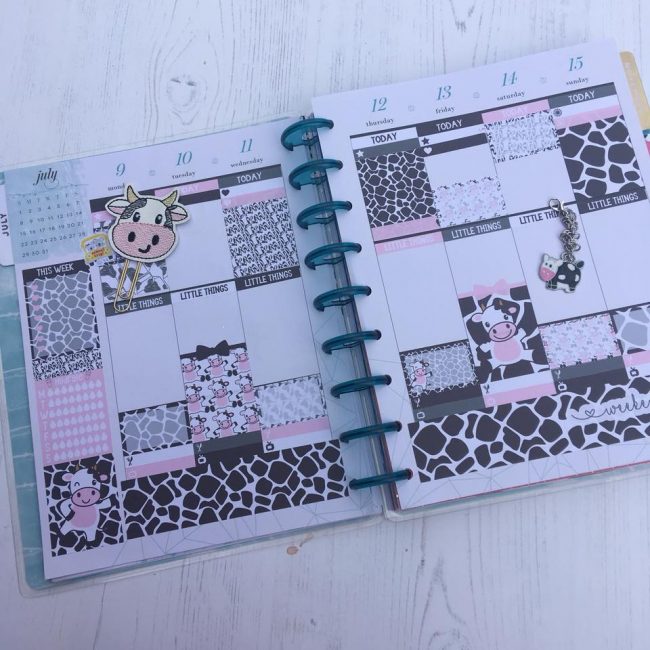 My spread
Here is a look at my spread and I am wanting to incorporate my bujo into my happy planner so I have a few extra sheets that are sitting in the middle of this week.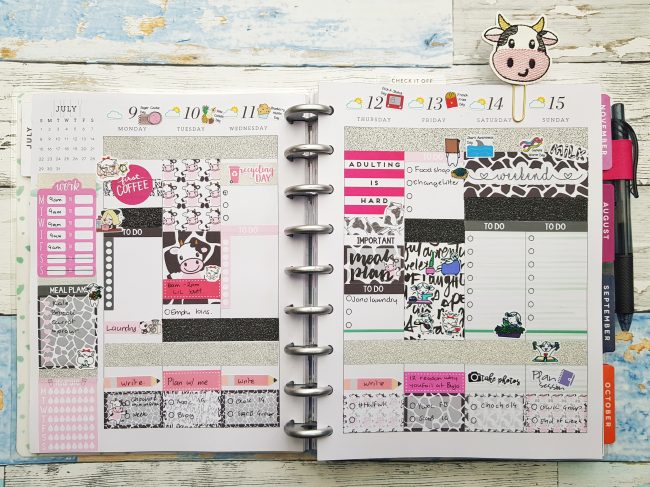 So mine is a little bit all over the place but I kinda like it like this. I have been really inspired by Jenny over at stickwithmeshop and her style of planning have really like watching her plan with me's. Here is a closer look at my spread.
I have used a few different types of stickers and here is a close up of the paper clip that Lindsey made us! It is super cute.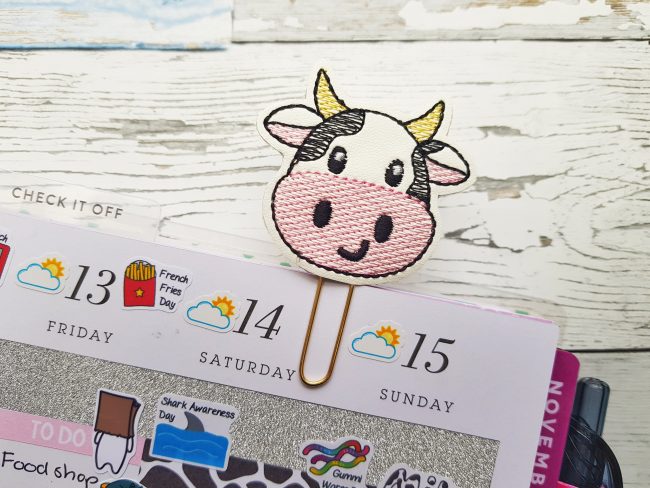 You can get your hands on one here in Lindsey's shop. And these are the sheets that I have in the middle of my week.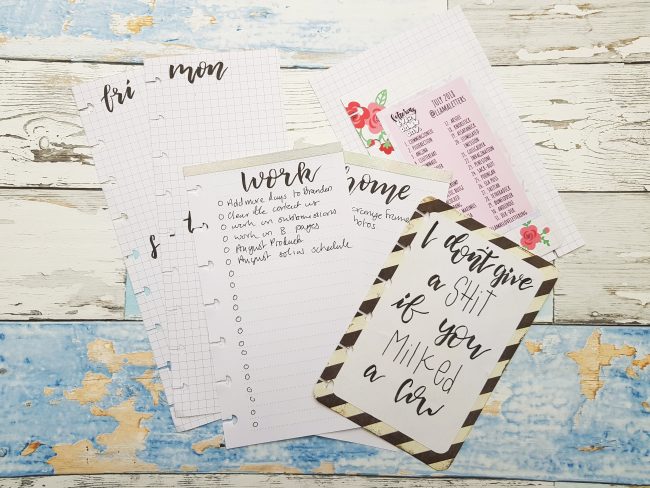 Cross your fingers for me that this week will work with my bullet journal style in my Happy Planner.
That's all from me today! You can follow me on Instagram @samalderson_. Or alternatively, you can sign up to get notifications everytime I post. Just fill in that box on the left.
Stay Happy!
Sam