It is so close to The Big Meet! If you have not heard of this before it is a one-day Planner Event! That is held in the UK where all your planner addict dreams come true! I went last year and it was such fun and I got to meet some fantastic people and make a few more friends in the community. There were also a few different planner shops at the event so that you could chat with your favourite shops and buy the stickers you love in person! I can not wait for this year to come around and I get to meet some new people and shop at some new shops but also get to meet a few people that I have been talking to for ages and not actually met!
But I digress you're here to see some stickers! So in true planner addict tradition, a few shops have made some sticker kits to celebrate and when I saw Anna's kit I had to get my hands on it. She released two kits, one for TN's and one for Erin Condren's. Let's just say I will be having a Big Meet month!
TN Kit
I had to get both kit's I mean come on look how pretty this is.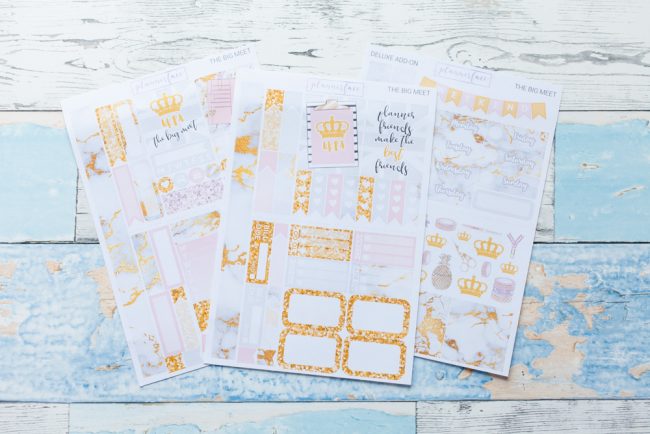 This is just a small kit that would fit in either a TN or even a personal sized planner and has more than enough for you to plan your whole week, plus a bit extra in my case. There is a great vaeity in this kit and I also got some freebies when I bought this but I'll show you that a bit further down.
Erin Condren Kit
For all you no white space planners out there this is the kit for you! There is so much in this kit that I think this may last me the month with a few additions to it! I may have to set myself that challenge for February.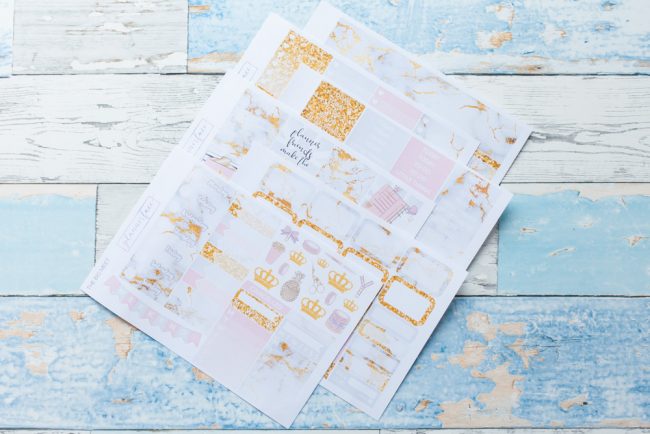 6 sheets of gold and marble, what more could you ask for in a Big Meet kit! Anna has really outdone herself with this kit it is stunning. Let's get into the sheets that you get in the kit.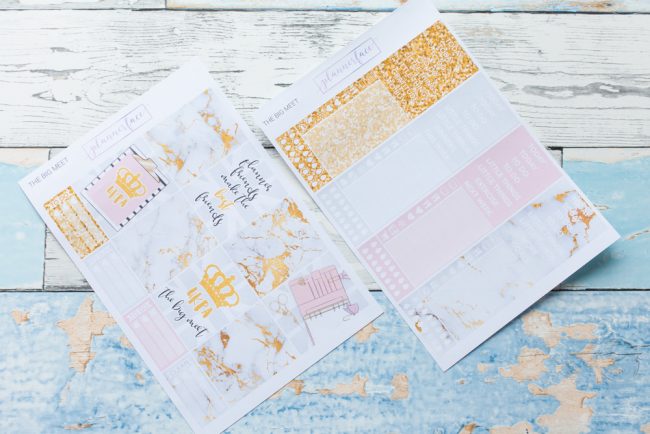 A generous amount of headers and little things along with water trackers. Full boxes and some top three's, Anna really utilises the space on her sheets it always impresses me when I get one of here kits just how much is on each sheet.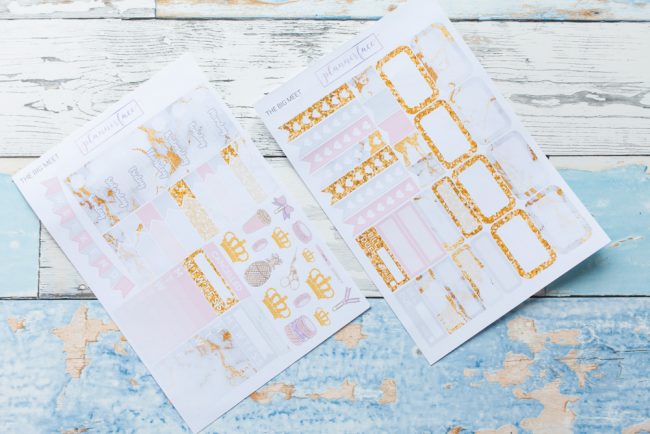 My two fave sheets in the kit. So much gold in this kit! and so many boxes to use, seriously this kit will last me the whole month. You also get a bit of deco as well just to jazz up your pages.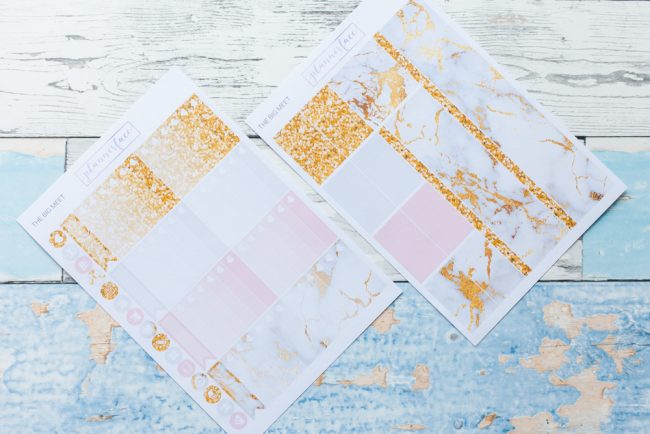 I think I am going to cut down the ombre checklists into two so that this kit goes that bit further! Also using a week on one page really limits you. No I did say that I got a freebie in my order this was included in all orders and I think it is genius of her to have done this.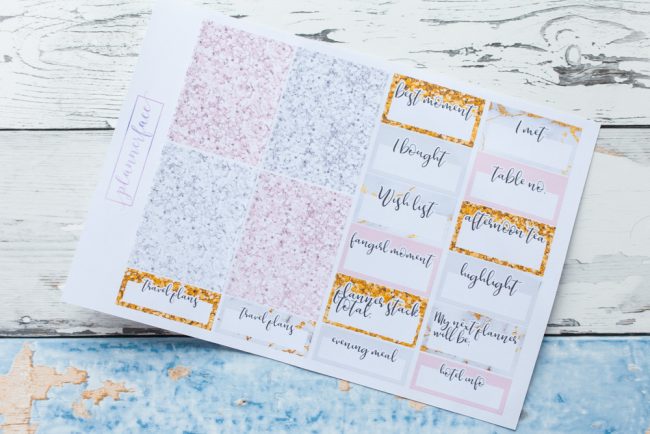 I am in love with this sheet and can't wait to use it in a couple of weeks. Though today is my birthday I am really looking forward to meeting everyone and getting to have a chat with so many like-minded people!
That's all for me today! You can follow me on Instagram @samplanslife. Or alternatively, you can sign up to get notifications everytime I post. Just fill in that box on the left.
Take care of yourselves!
Sam