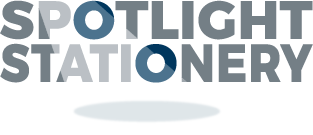 Spotlight Stationery has kindly offered 10% off their monthly subscription boxes just for you guys on the blog, use the code SAM10 at checkout to receive the discount. This is applicable to:
Monthly or bi-monthly subscription
Any of the past boxes, ie Going Green, Type and Correspondence
The children's stationery box
It is not applicable to the 3 and 6 months pre-paid boxes. If you have any questions then please so get in touch.
Promotional teams and Brand Ambassador
I also work with a number of Planner related shops on Etsy that provide a discount to my readers. Please see below for links to the shops and the discount codes you will need in order to save a bit of money on your order.
If you rainbow stickers and amazing kits check out @yourworldofcolour! For 15% off use samplanslife15.
Crazy about pandas! Check out @chochoandmimi! For 15% off use SAM15.
Want to get stamp happy in your planner? or just get your craft on? Check out @skullandcrossbuns! For 10% off use DESIGNTEAM.
Need some inserts for you Kikki-k or Filofax? Maybe need a new set for your Travellers Notebook? Check out @Organisewithkatie.  Use HELLOJUNE for 20% off all orders