I don't have a lot of art but I have enough. If you were to come into my house you would see that I have a lot of frames on my walls. Some are prints that we have bought, some are photos and some are posters.
My living room is full of frames and my hallway has even more! I love everything that is on my wall and the few thousand pounds I have spent on it all it totally worth it for me.
I wouldn't say that there is a particular style that we have as there are landscapes, Pokemon, Sonic and Egyptian art. Along with a few photos that I have taken over the years.
So, I am going to share with you a few of my favorite pieces that are on my walls!
Living Room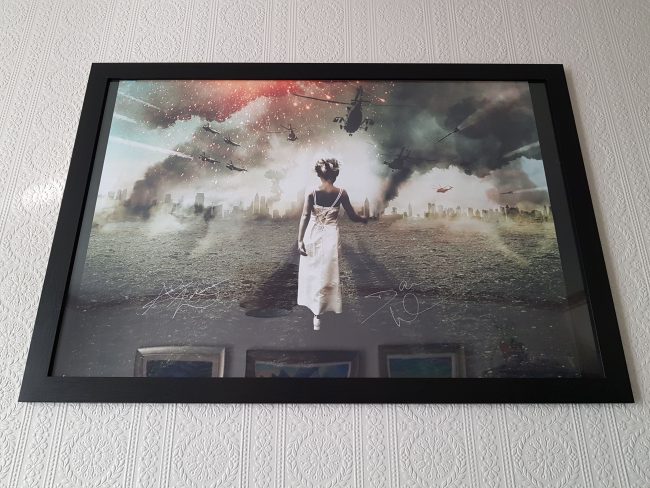 Okay so technically not art I know but for us it is. This is a poster of our favourite music album signed by two members of the band. It the only one of it's kind and it is one of my favourite things to look at.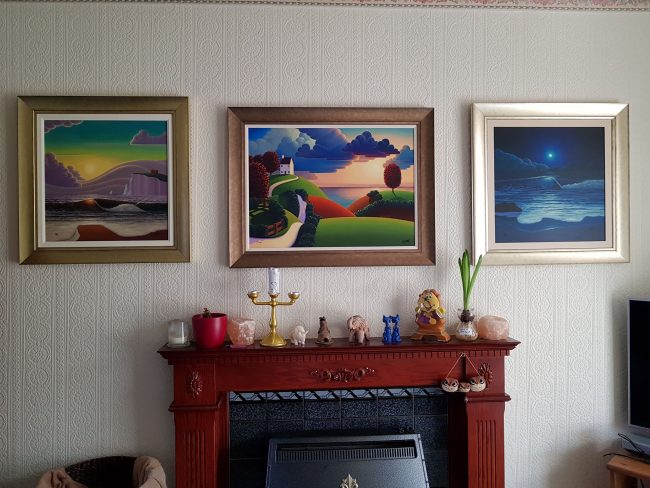 These three pieces are from an artist called Paul Corfield. When I first saw them they really remind me of Minecraft. Yes I am a gamer at heart. The middle piece if the first one we bought. It is really lovely in the evening light when you have that warm amber light.
The other two pieces, well Jono and I could not make up our mind so we got both the one in the left is my favorite and the night scape is Jono's. It's just a lovely piece of art and I am so glad that we were able to get our hands on it.
Dining Room
Okay again not really art but these three photos were taken by me in 2015 at the Railfest at the Railway Museum in York. I am so proud of these photos of my three favorite engines.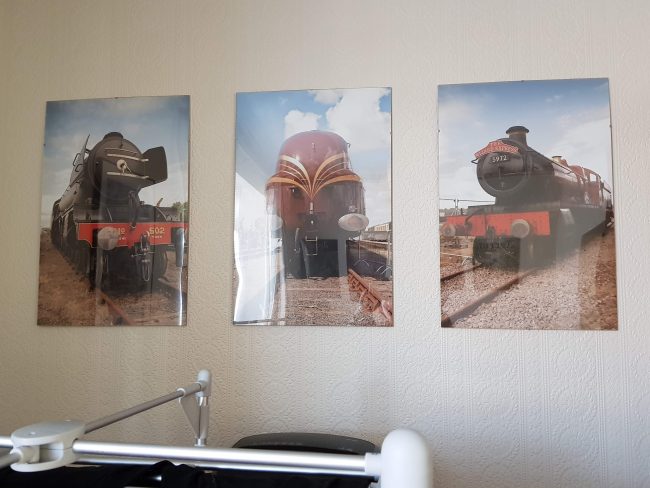 Here left to right is The Flying Scotsman, built in 1923, freshly painted in wartime colours, my one gripe with this photo is that I didn't get the right bummer in the frame. In the middle, we have Duchess of Hamilton, built in 1938, she is one of my favorite to photograph.
And last but not least on the right, If you are a Harry Potter fan you may know this engine. This is the GWR 4900 Class 5972 Olton Hall built in 1937. In this photo, Olton Hall is in the classic Burgundy but can sometimes be seen in Emerald as well.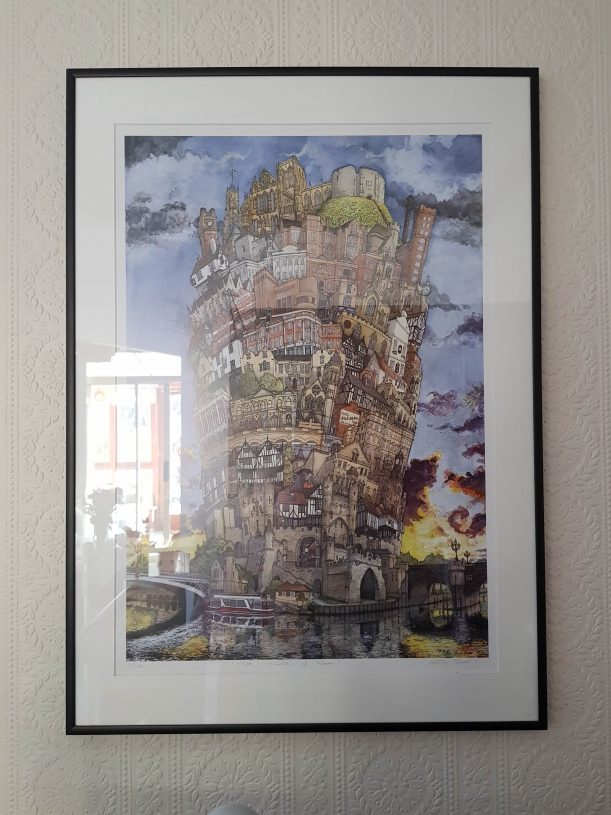 Living in York I think is defiantly a must have! We found this in the local art shop and had to have it! The artist spends about 6 months to a year in every city that he has done learning the buildings to put in his towers. You can find more of his towers here.
Hallway
After we had the hallway decorated I had the mammoth job of sanding and repainting a shit tone of frames in the correct colour for them to be filled with all sorts of art work.
I am super chuffed with the way it came out and there a loads of gaps but these can now be slowly filled up.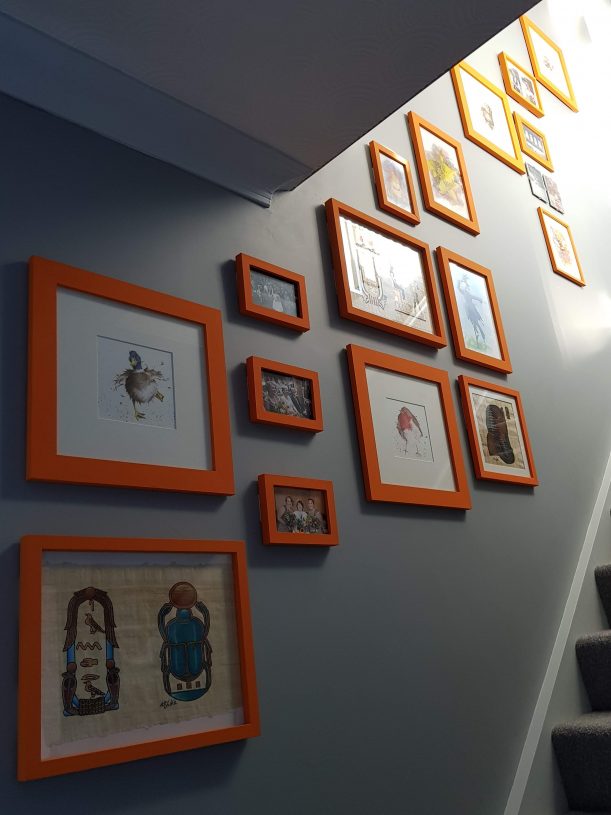 This is actually something that I have had hold of for some years now. My Nana went to Egypt many years ago and brought this back for me. I love Egypt and the history so, I was over the moon to finally be able to get this up on the wall.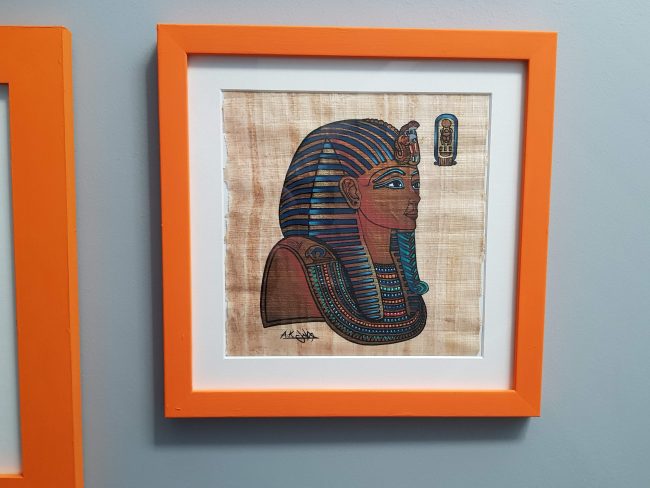 How amazing is this bee!? When I saw this on Instagram I had to buy it. To be honest the shops whole range of art prints are amazing but this one had to bee (sorry) mine.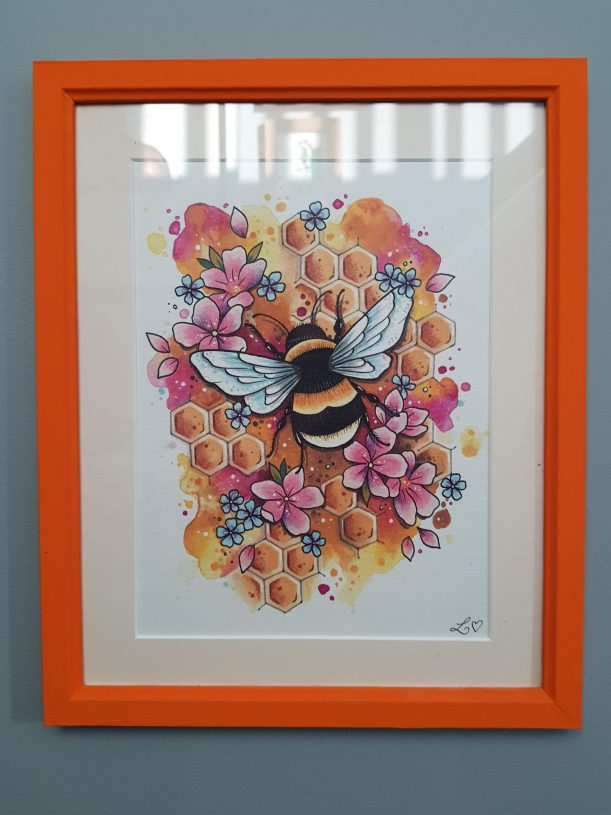 I am a huge Studio Ghibli fan and Howls moving castle is one of my Favourite so when I found Turnip Head in a print shop in Camden I had to get him. I also have a Pikachu in this art style and Calcifer from Howls as well.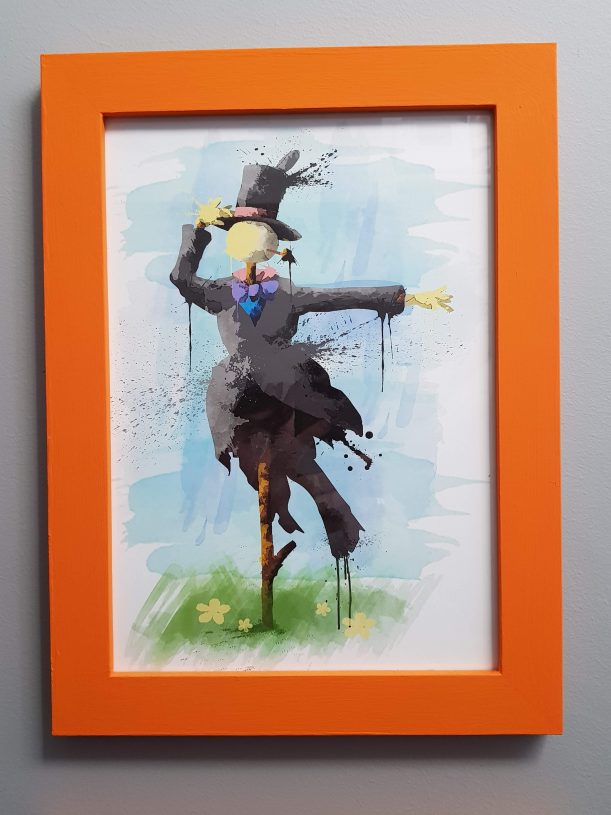 Office
The office is fairly light on the art side of things. I have this great photo collage that I was gifted from my in-laws which is amazing! And one other piece that if the house was burning I would save!
How epic is this! Castle Galleries had a whole exhibition dedicated to the anniversary of Sonic. There was a variety of different artists that came together to paint/make Sonic in their art style. I HAD to have this. I mean look at it on our brick wall paper! It could not be more perfect.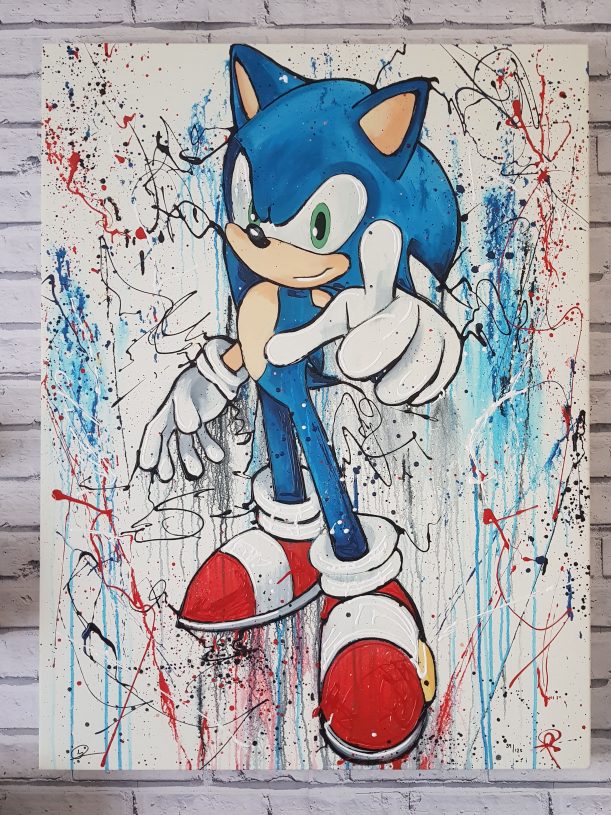 Bedroom
Now this is the only piece that we have in our bed room. From the same Sonic anniversary but a different artist. Titled "Gotta go fast" I mean how could we not get this one!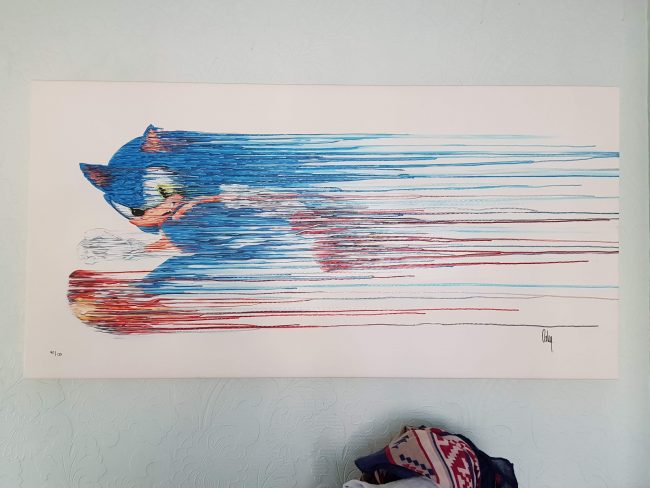 Back Bedrom
Lastly another one of my photographs. This was taken in the back garden of Jono's Granddad's garden not long after he passed. This is one of Jono's favorite photos.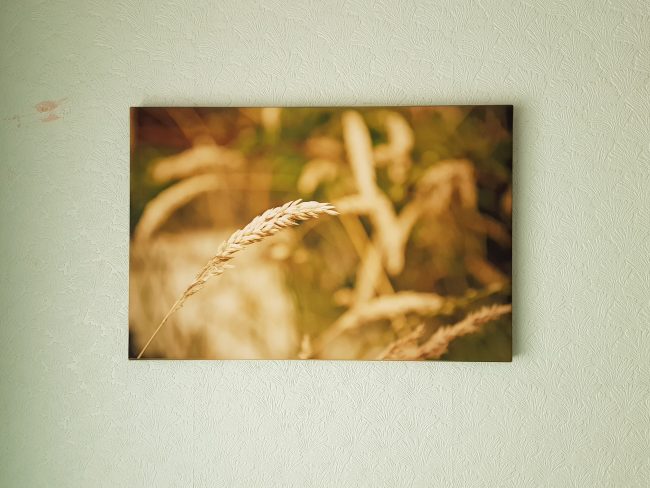 And that is your lot! I have such a strange variety of art around the house but they are all pieces that I love and all bring my joy!
What do you have in your house? Tag me in some photos on Instagram!