The wall paper is down! I repeat the wall paper is down! It took about 6 for the lad to strip down the god awful stuff, I know that sounds bad but I don't even the lads doing this it was sweating the day that they did and then had two steamers going in that room! The walls themselves were not in too bad a shape really, there are a few cracks that need to be sealed up but other then that they look good. Look at the naked walls!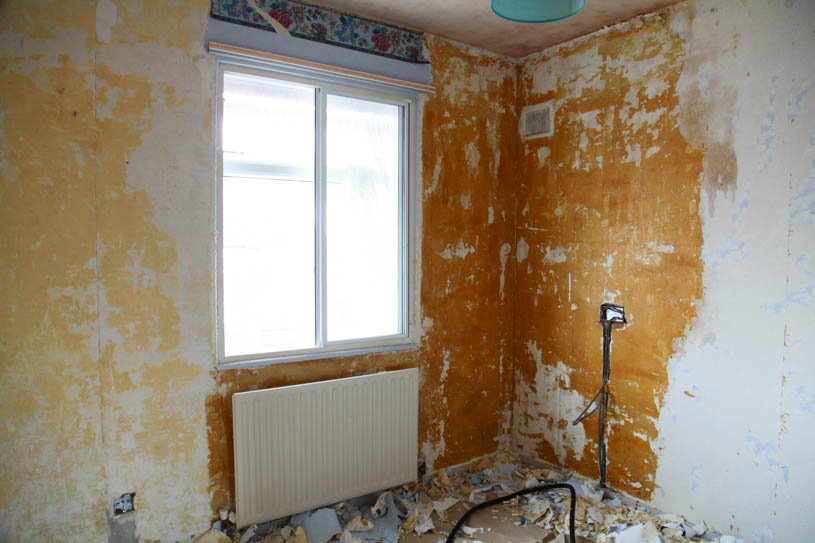 This was about half way through the job. Again sorry about the glare form the window. It's going well, its just a bit of a chore to take the top layer of and then steam the layer underneath. Not fun! Here's a few more pictures of the room.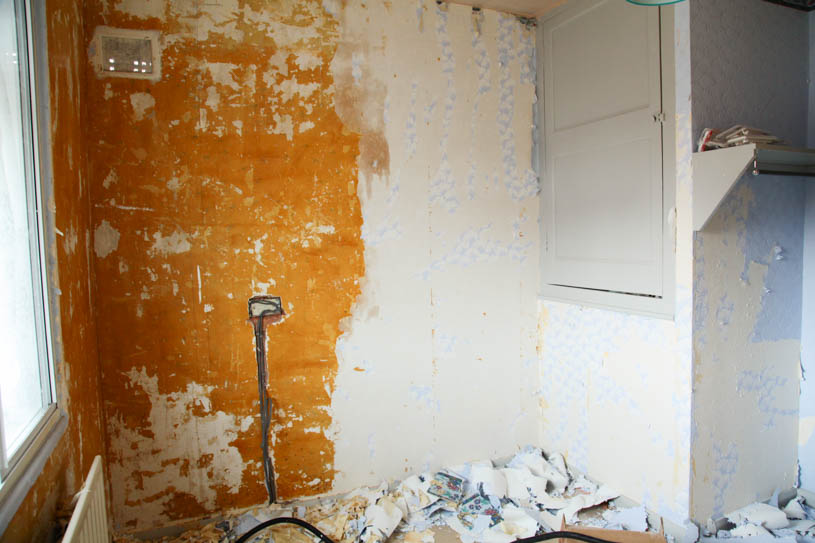 Behind the door see what I mean scrap then steam ergh!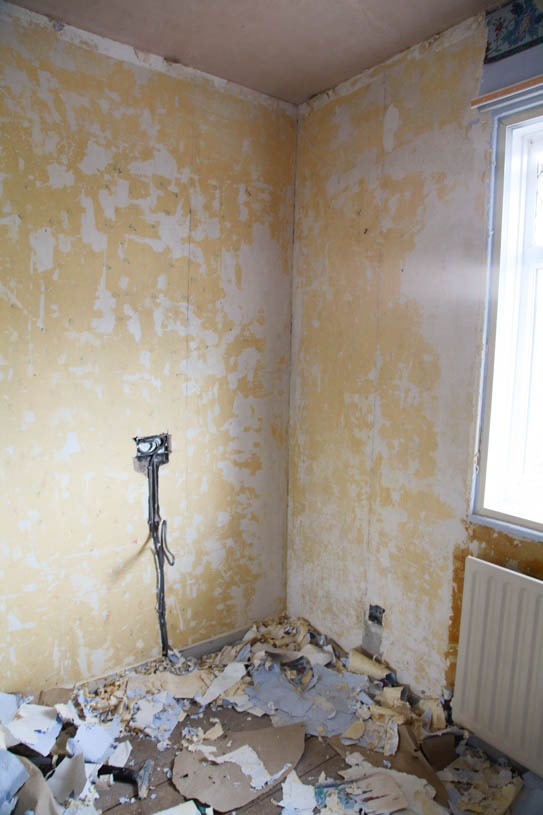 You can see in this picture where the old plugs were and they are going to be sealed off and plastered over.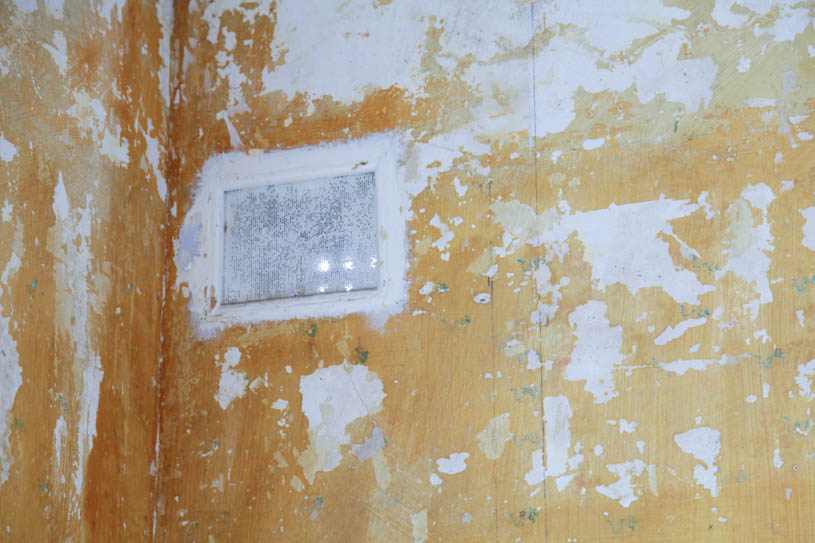 This was also a bit of a surprise that is going to filled in and plastered over as well. strange place for a vent. Once the lads were finished the room look so bare.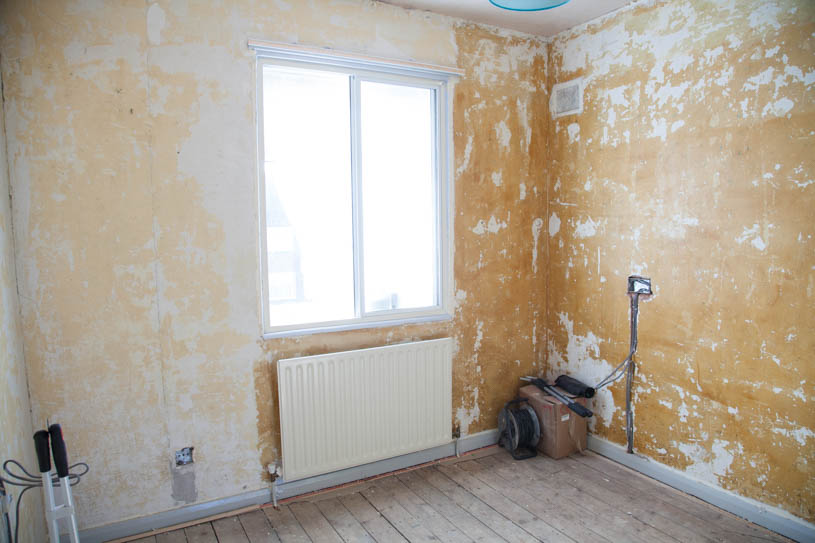 He has done a fantastic job of the walls.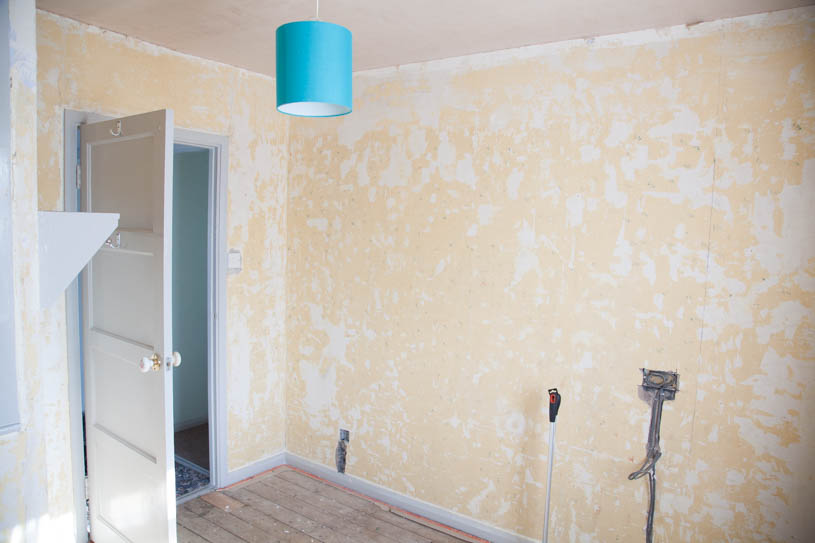 All ready and set for the next step.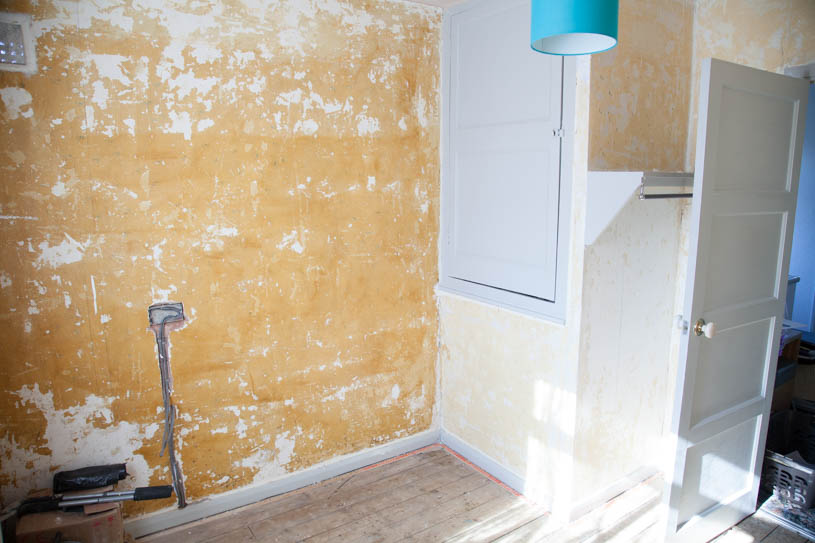 Next stage is to plaster over the walls to give them a fresh lease of life and an even surface for the decorator to work on. It also means that the office will have a clean wall to be fitted to. So excited about this now that we are nearly half way through the process. Patrick has done an amazing job looking after us, I would highly recommend Patrick if you need to have some work done!