It's in, it's fitted and it's beautiful! I can not wait to get moved into this room and claim some sanity back! We can now get someone in to refit the carpet, so if you know anyone please let me know. But back to the office. The gent that fitted it Graham really nice guy, super friendly and self contained he pretty much stayed in the room for the whole two days it took to fit it. Which was nice but strange. All we could hear was banging and sawing every now and then. I am so glad that we went for the wood that we did and the handles that we did. The finish is really nice and looks amazing. I can't wait to move into the room and get everything set up. Here it is all fitted and neeaarrllly finished. Just the carpet to refit.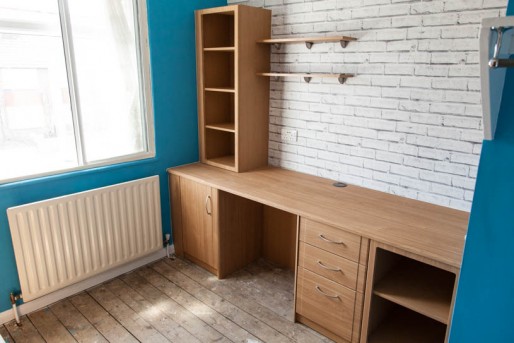 This is Jono's desk there is so much room on the desk.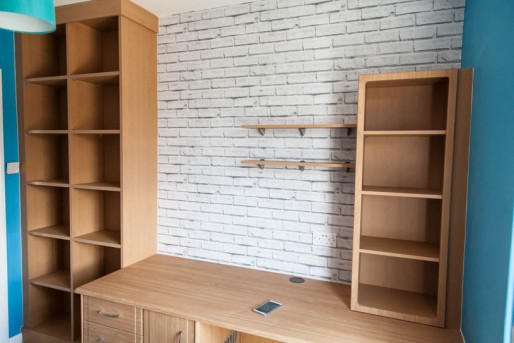 This is my side, I get the floor to ceiling bookcase for all my craft stuff and the shelves on my desk will be for my planner stuff.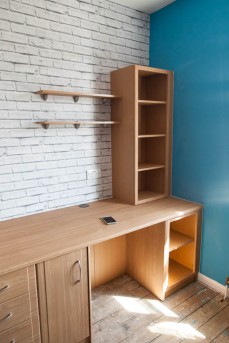 Here's a better look at my desk.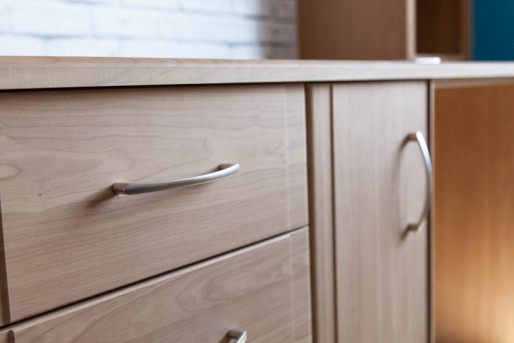 Close up of the handles, I love how they complement the wood.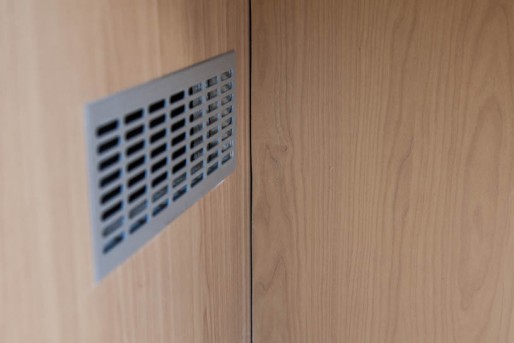 There is a unit just to the computer tower and it has this vent in the foot well on my side to keep air flow.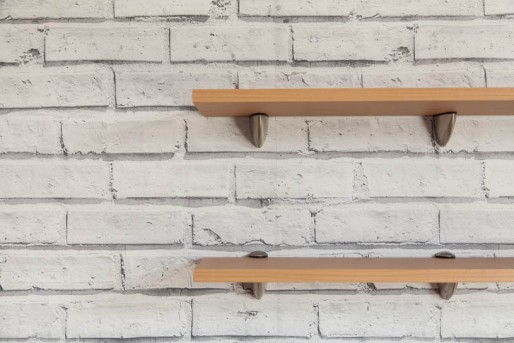 Each of us has two floating shelves about our desk's I'm going to have my Tardis and sonic screwdriver on one shelf and then my Papertrey ink Stamps on the other.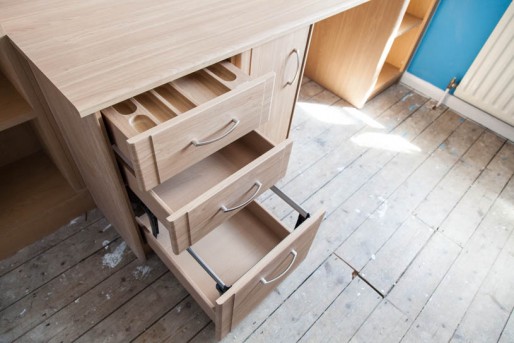 And this is inside the drawer on my side, I love the built in filing draw. Isn't it beautiful! So happy with how this has come out and so glad that we have done this. Even though is has felt like a long process I suppose its not really been that long a process, it could have been  much longer; but thanks to Patrick and Naomi they have made the process feels so easy and stress free. We couldn't have asked more from them. Sharps have also made the process really smooth however I would suggest that one person be the point of contact as we gave them Jono's number at the consultation but with him working in London it made more sense for them to ring me when things were going to be delivered so I gave them my number as well and told them to only ring my number and not Jono as he wouldn't pick up. But lo and behold they rang Jono every time and I then had to ring them back to find out what they wanted – very messy.
Now we just have to get the light fitting changed and the carpet refit and we will be done. If you follow me on Instagram you will have seen that I have started to move slowly into the new office. Keep an eye out as well as once everything is done I will be doing a giveaway of a planner and crafty nature!