Having been in our house for 5 years now, we have only decorated one room, the office and you can find more about how that went here on my blog. The problem that we have is that we don't know where to start, trying to find the one job that starts the project is hard! Becuase if you do one thing then you have to do something else first and then something before that and then we don't know what to do. We have very ruff plans of what we want to do but finding the expertise and money to do this can be quite daunting! But when I found out that the plaster under the window din the hallway had blown we HAD to do something about it. I'm quite glad that we are starting with the hallway as it's an easily singled out room in the house that can be done in isolation.
So, where to start, well find a plasterer, done! He actually lives down the street, which is handy. Then get that wallpaper off! Well, Ray is doing that, he started on Monday and made quick work of that, have a look.
This is the view from my office at the moment, not sure what that blue paint is all about but it will get covered all the same.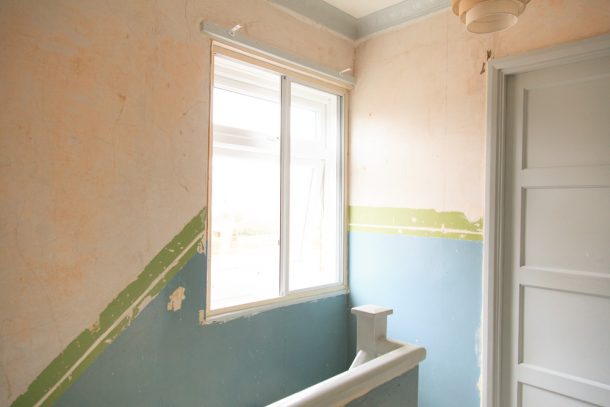 Seriously what is with the blue! I think they much have wallpapered have and then painted the rest.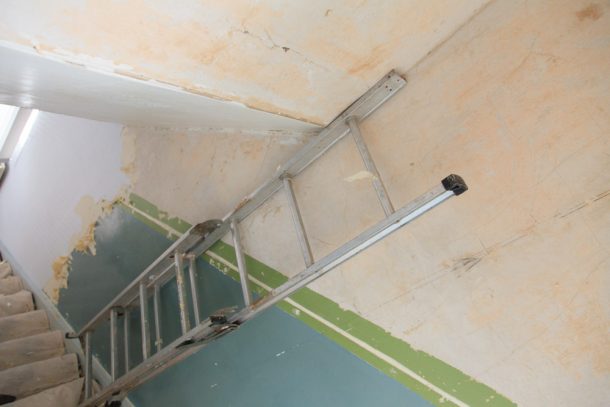 I am really looking forward to getting this done and having the entrance to our house as ours rather than the old decoration.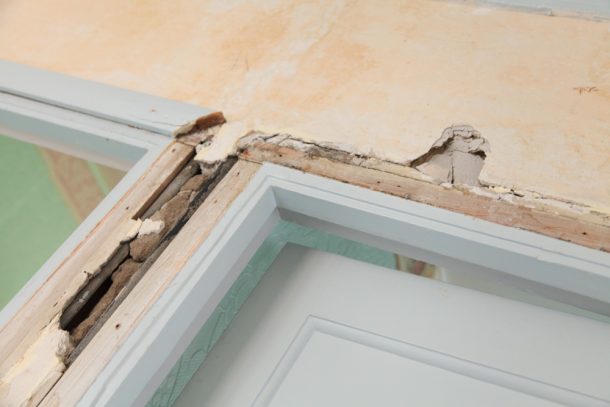 But there are bits that need fixing and I knew this would happen and It's not as bad as I thought it would be.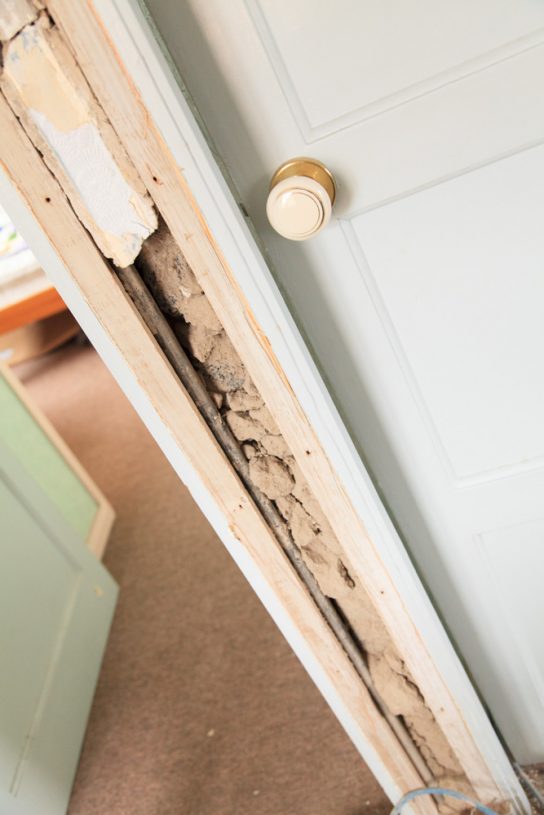 Everything will work out and it will look amazing when it is finished! I hope that you follow me along this reather out of the blue project!
See you later!
Sam