Who doesn't want a bit of sunshine in their life! At Hello Sunshine, Jo, the mastermind behind all these cute creations, takes inspiration from her surroundings and things that make her smile. I have been eyeing up a few things in her store mainly ALL the sunflower things and the kittie pins that she has. Do you want to have a look at what I got? Sure ya do!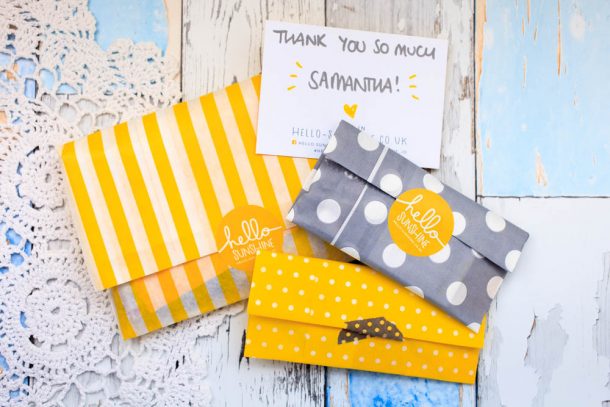 Really well packed and super sunny! I got some kitties, a sunflower and a lucky dip sunshine box. I love everything in this package, I may actually need to get a pin flag as I'm running out of space on my jacket!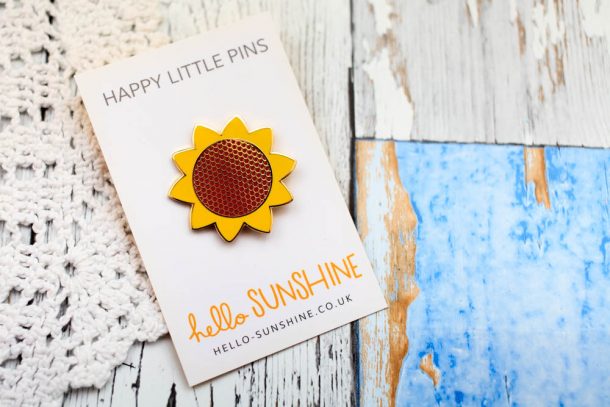 I had to get this sunflower pin, they are my favorite flowers (yes they are hopefully going to be in my wedding bouquet). At the moment you can only get this on pre-order, Jo has had such a fab response to this pin, make sure you get your order in!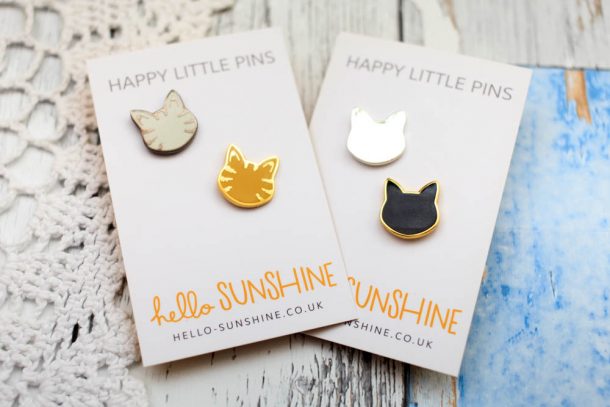 Come on! I had to get the Little Kitty Pins, that orange tabby looks just like Patch, don't you think. If however you only want one or two of these you can pick which ones you get so you get to customise these pins even more! Check out the listing and the option available.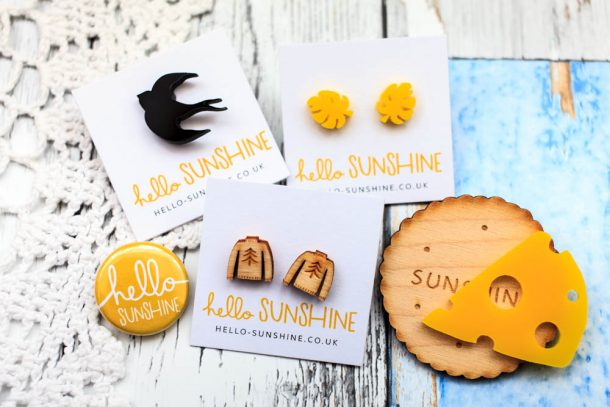 Yes, I got a LuckyDip Sunshine Box! I mean why would you not get one, I knew that I loved all the things in Jo's shop so I wasn't going to hate anything but when I saw that cheese and biscuit brooch, I may have squeed a little bit. Here is a close up of everything and I'll link to what I can!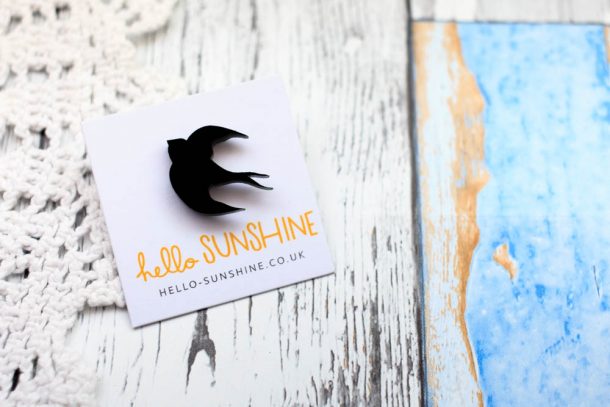 This is a lapel pin that isn't in the shop, it's quite fitting to have this on my lapel at this time of year as the swallows near me are in full flight and whipping round the garden like there is no tomorrow. I think this would look awesome in a cobalt blue, but that is just me.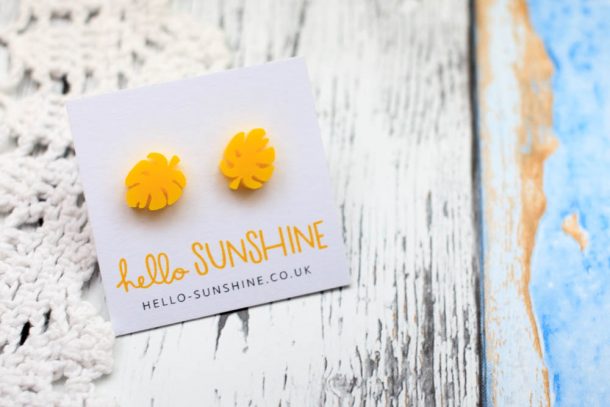 How fun are these! I would love to have a brooch or a necklace with this on, I think that would be awesome, just a thought Jo?? These studs are really comfortable to wear. I'm not a be earring wearer so I'm always a bit hesitate to wear them but I didn't notice these at all when I had them on.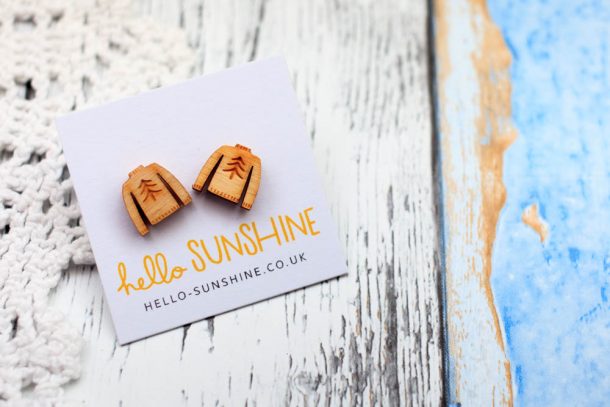 How cute are these winter jumper studs!? Bring on winter! I have yet try these on but I hope they are like the palm leaves and just as comfortable. These are made of wood rather than the acrylic the others are made of. My only worry is getting a splinter but I think that is just me over thinking.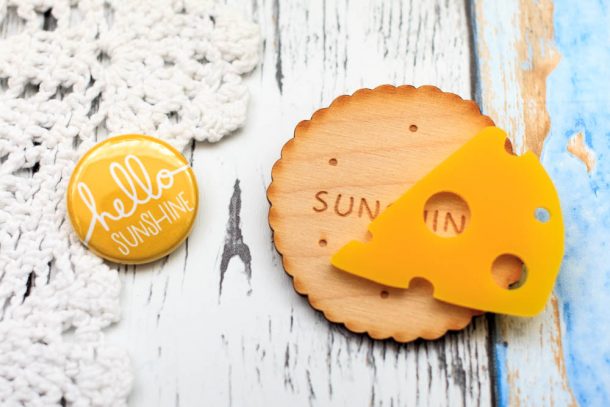 And last but not least, cheese and biscuit brooch! I LOVE this, I have actually worn this out to our fave wine bar that serves plates of meats, cheese, and biscuits! Everyone loved it.
I am super happy with everything that I got from Hello Sunshine. I would definitely recommend going and having a look around the shop and buying a bit of sunshine.
That's all from me today! If you like what you have seen here make sure you hit that follow button here, to get notifications whenever I post bloggity stuff. And you can follow me on Instagram @samaldersonplans.
Laters!
Sam