There is nothing like getting an early start on your garden. Last year I did it a bit early and paid the price. Let's say ten runner bean plants got a bit frostbit. This year with two years under my belt, I am starting to get a bit more cautious, and I will start a bunch of seeds off inside. I want to get a bumper crop of jalapenos this year and basil, fingers crossed.
I have set up a little spot in my bay window that will be my propagation/seed station. I have two "big" propagators and some smaller ones that did well last year. I just needed to give them all a clean, and then they were ready to use. You should do this step in the middle of winter when you are not pushed for time, but I forgot. This is what they looked like in use last year.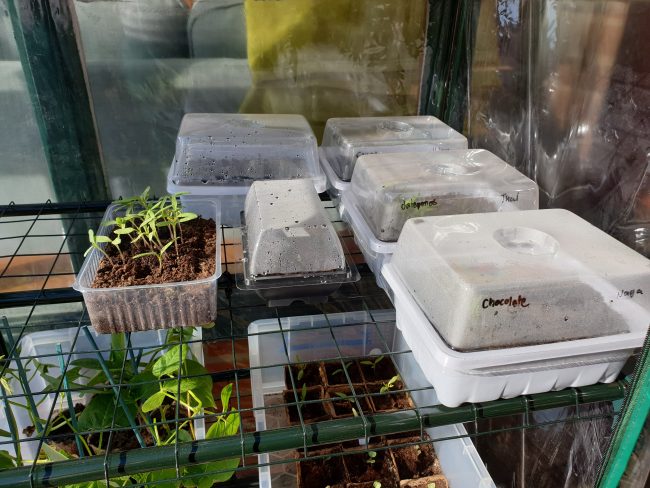 I planted my first batch of seeds ready to go. The window sill is very much where the action is at the moment while the weather is not playing nicely. But I have moved one of the smaller greenhouses into the garage, and I have a little heater that I am going to use to keep them warm until I can move them outside.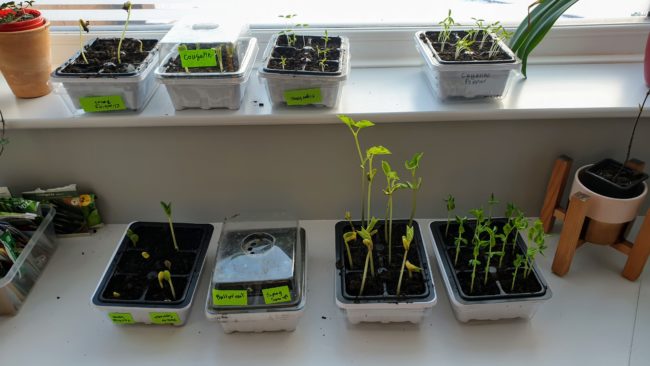 The potatoes are also coming along nicely. They will again go out in the garage in March time in their bags but raised off the floor. I'll have about four bags of potatoes Mid-year, which will be nice.
I can not wait to get out in the garden and do some faffing! I do need to add in some rotted down food to the beds as well where the squashes and courgettes will go so that they get a fair amount of nutrients. But that is a job for when the dirt is warmer and more comfortable to work with.
These deceptively sunny days have got me longing to get out in the garden, but because of the beast in next doors garden, the section I want to work in is mostly in the shade most of the day, so it is not the best time to be out there as the ground is still quite hard.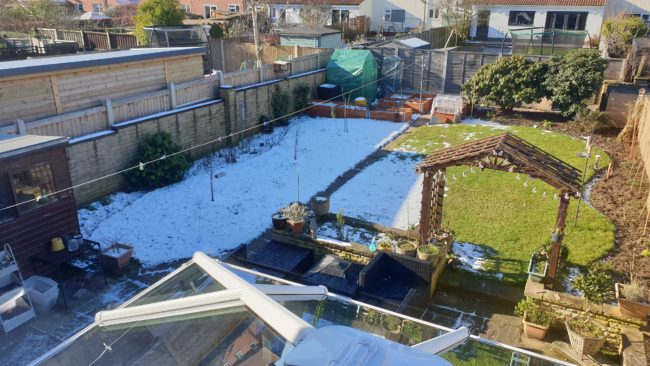 Urgh, roll on springtime! Stay safe guys!