My Sister and Mum have always wanted to do afternoon tea so when I saw that Middletons in York were doing an Easter hunt and Afternoon Tea I booked us to do this with Jono, my sister other half and Lil' Butt (my niece). I knew that we would enjoy it as this is where we got married last year. Mum came and picked me and Jono up and we headed to Clifford's Tower parking before walking over the bridge to Middletons.
Had to get a shot of the tower. I have taken so many photos of this landmark in York that I know the outside of this Tower like the back of my hand. You can see Jono there on his phone. I love this time of year as the daffodils are flowering on the hill.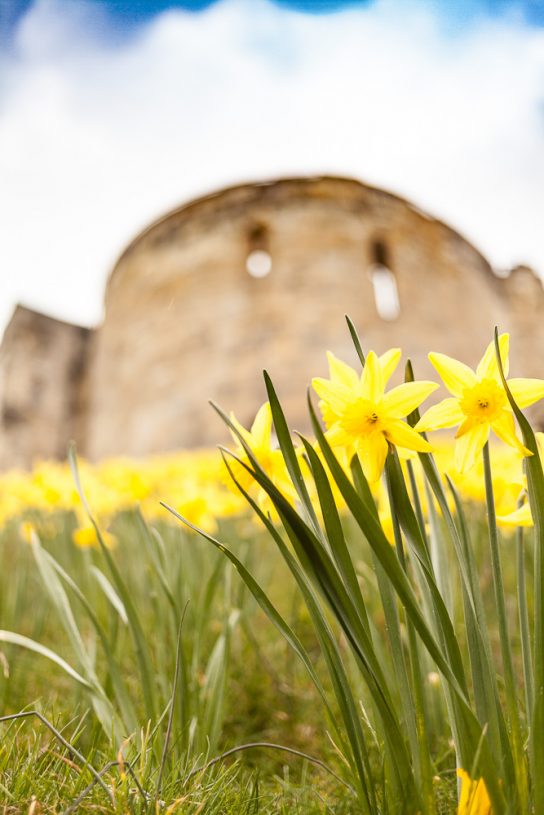 I think I have taken this shot every year around this time as it is just so typical York for me! A few years back I won an award for a photo similar to this. My sister was already at the car park so met up her to walk over to Middletons.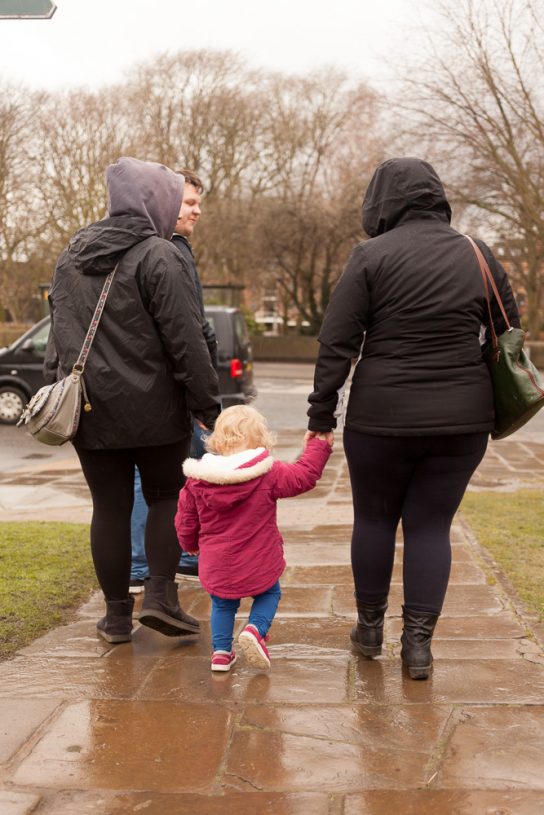 Lil' Butt had to hold my Mum's (her Nana) hand. She like walking through the little park just over the road there as there was a load of geese that she just calls "quack quack", so cute.
Middletons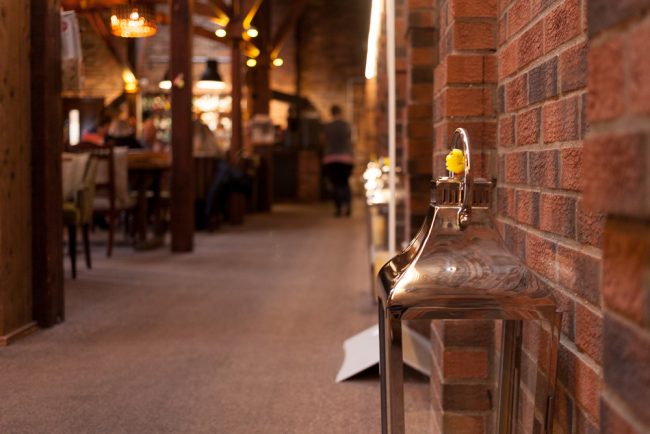 When we arrived we straight through to the Conservatory and sat down ready for Afternoon Tea. There were a few chicks dotted around the place and a few choc eggs for the kids, but we were hungry so we started with the food.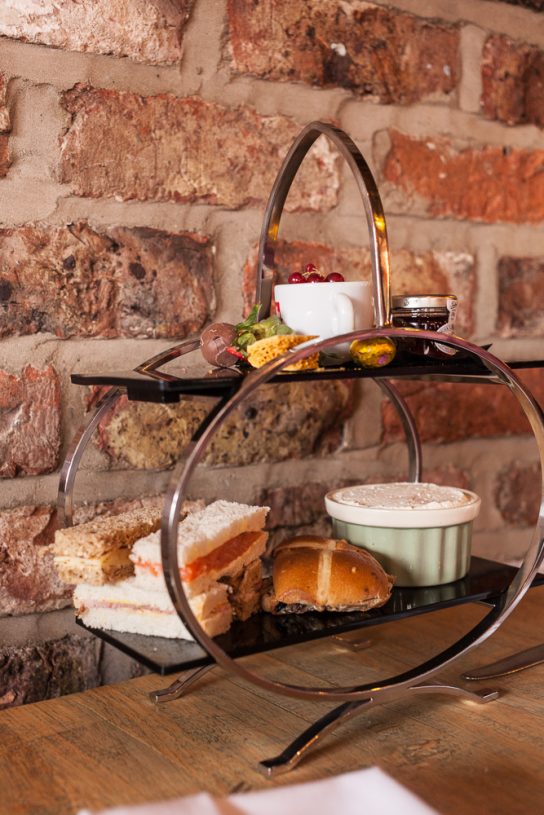 Holy Moly! The Afternoon Tea was really nice! A few sandwiches and then a warm hot cross bun and some thick cream and jam and finally some sweet treats at the top. Jono and I also got some Earl Grey tea as well which was nice.
Easter hunt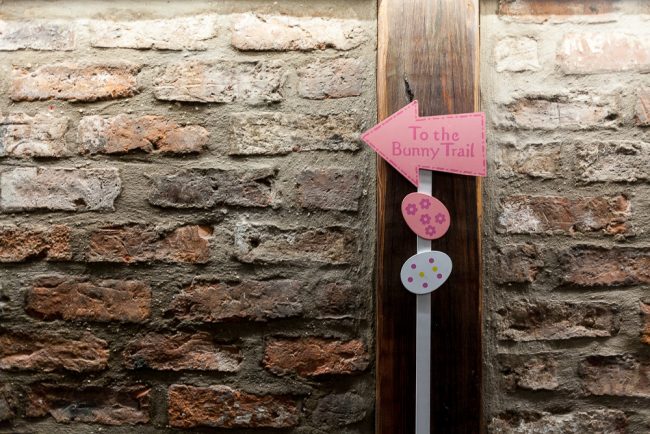 Then it was time to go egg hunting, one of the lovely ladies brought Lil' Butt a basket that had a few eggs in already as there were quite a few kids there already hunting around. But she still managed to find a few more.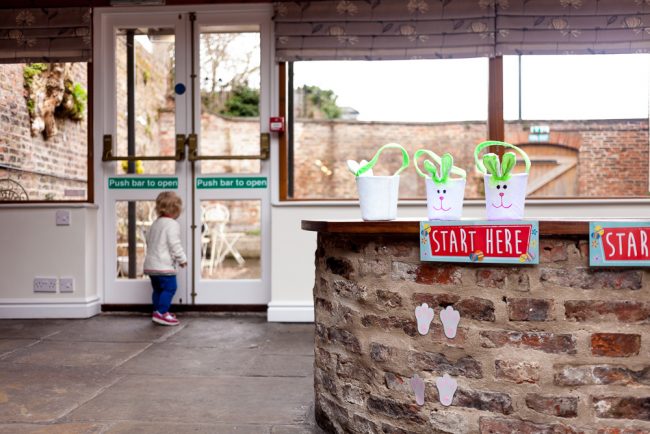 She definitely had fun looking around trying to find the "choc choc" in different places. She started pointing to different places and then trying to find. Though she didn't really eat a lot of her sandwiches she had fun looking and exploring.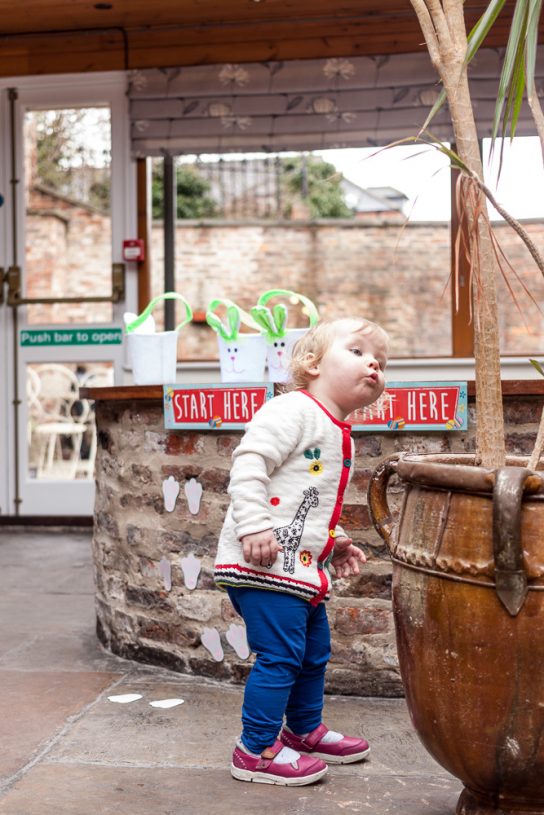 She also wanted to claim the bunny feet as her own. So, we got a couple of the feet for her to take home.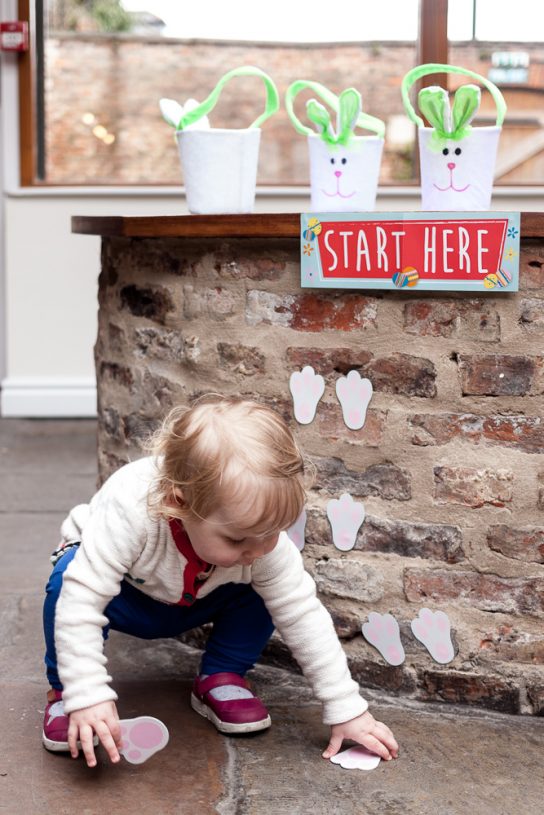 Overall it was a really nice afternoon. I look forward to seeing what else they do. I love the hotel and the next time we go will be for our 1 year anniversary in July. But you never know if they put a few more events like this one. Maybe a summer BBQ with lawn games for kids would be awesome.
That's all for me today! You can follow me on Instagram @samplanslife. Or alternatively, you can sign up to get notifications everytime I post. Just fill in that box on the left.
Take care of yourselves!
Sam