Patch loves this time of the month as it means that it's Cat Hampurr time! Everything out of the last box has been played with and eaten, though the Eden Pet food didn't go down to well. But everything else in the box was very well received. So here is this month's box.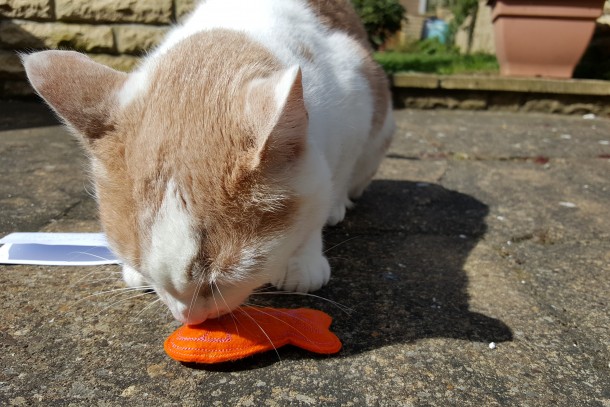 At least this month I managed to get some photo's before Patch called dibbs on the catnip fish.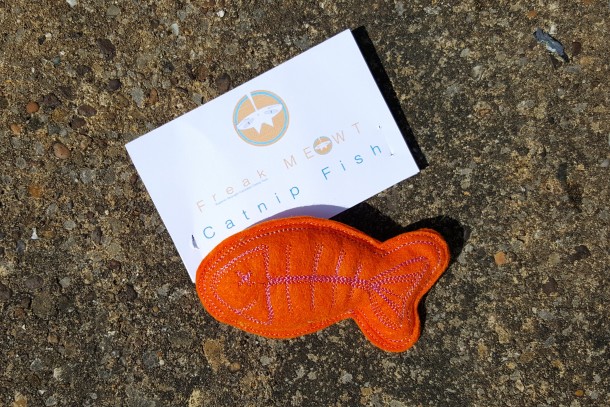 This toy is has been made amazingly well, from a company called Freak Meowt and you need to check out these guys shops seriously it is amazing! I may have to get a few more bits for Patch! One other thing I love is that on the back of the packaging it has in capital THIS IS A CAT TOY. Which I had to read twice. Haha
These little cushions are great and this one is going to go in Patch's drawer rotation, yes he has a draw of back up toys; because he plays with them to within an inch of their lives and I would like them to live a bit longer than a week after the box turns up.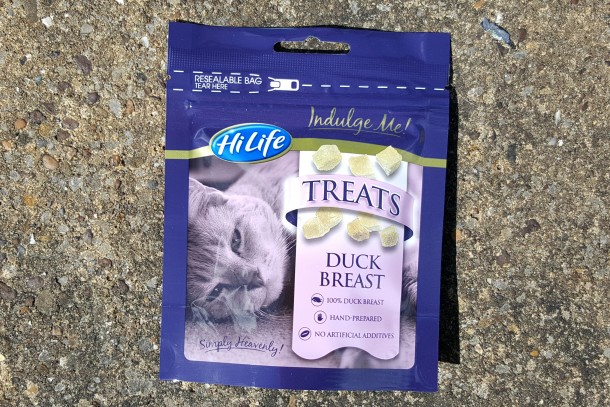 Patch loves the Hi Life food; they are his treat food. These treat always go down very well and are really good at getting him to come in when he doesn't want to. The previous packet was chicken I think and they were gone within a week, so I may hold of on giving these to him.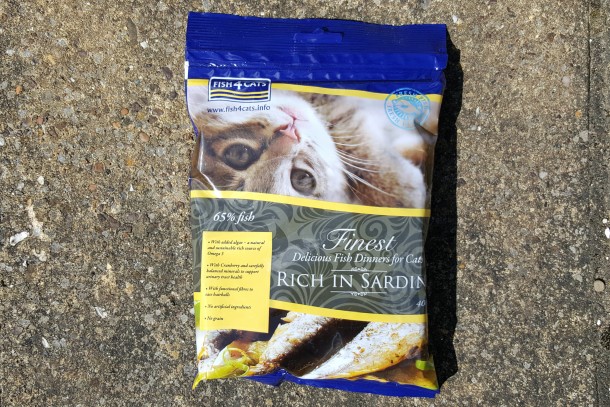 Now there has been Fish 4 Cats in previous packages and they were the tinned food and they actually ended up being thrown because Patch was sick with them so I had to get rid of them, but I will give these a go and see how his is on them. We shall see.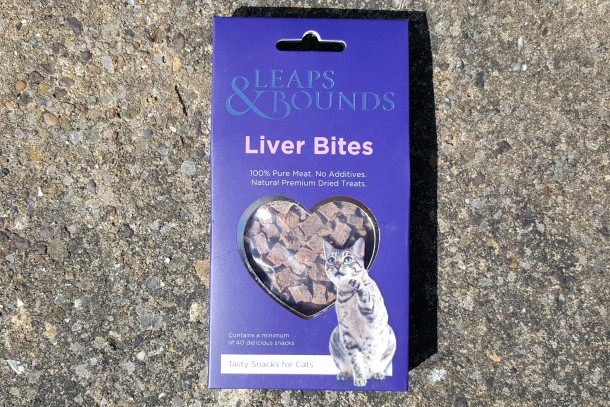 The last packet of these went down VERY well so these I can imagine will be the same! The whole Leaps&Bounds range has been very well received by Patch and continue to be a favourite.
Well that was this month box. Do you get the box at all or are you thinking about getting the box. Cat Hampurr does have three options for the boxes. Bi-Monthly Box £8/month, Monthly Hampurr £15.90/month or Double Helpings £27.85/month so depending on how often you are wanting it or how many cats you have your pretty much covered!