I am super excited to let you guys know that I am on the Design Team for Skull and Cross Buns! I appiled not really thinking that I would get it, which is how I tend to feel about applications everytime I do apply. But I got a lovely email of Emily saying that she would like to have me on the team! I was so happy when I saw this. I already own quite a few of Emily's stamp set so I knew I loved the brand. But this was the icing on the bun! See what I did there!
I got my first package the other day and I have already started to sketch out some idea and put some textures together. I am really feeling my watercolours at the moment so any chance I get to put them in a card or on a journal page I am happy. But here is a look at what I got.
Stamps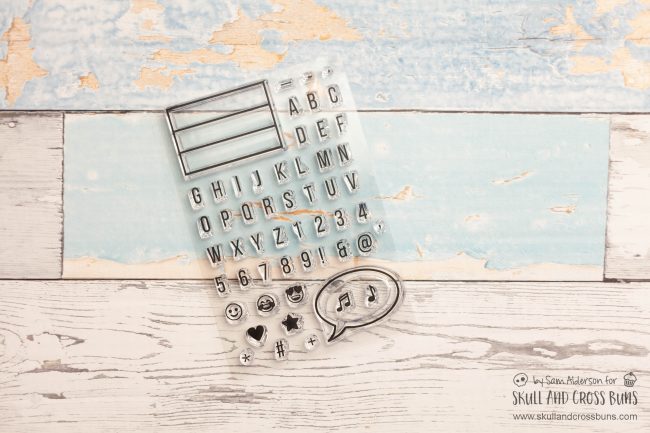 This first set is the Lightbox Love set. I love a good alpha set! And this lightbox set is perfect. We have all seen those lightboxes with the letter to slip into each row, well now you can stamp your own and make your own! I think that this set is also perfect for journaling and adding in a title or just a highlight.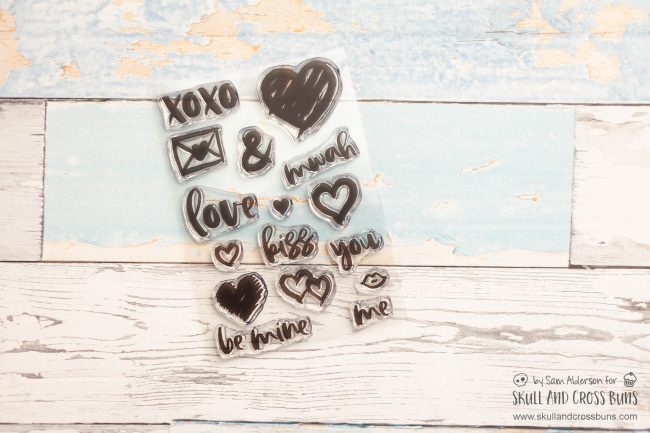 This set is the Brush Hearts set. I am really looking forward to playing with this set and using it not only for some anniversary cards but also in my journal as well. Stamping some of the bigger stamps and cutting them out to use as ephemera is going to be cute!
Stencils
I think that this is a relatively new section to the shop and there is already half a dozen that I have my eye on. Emily sent me the Chat Bubbles and Triangles. These are great for backgrounds or features, it's really up to you how you use them.
Embellishments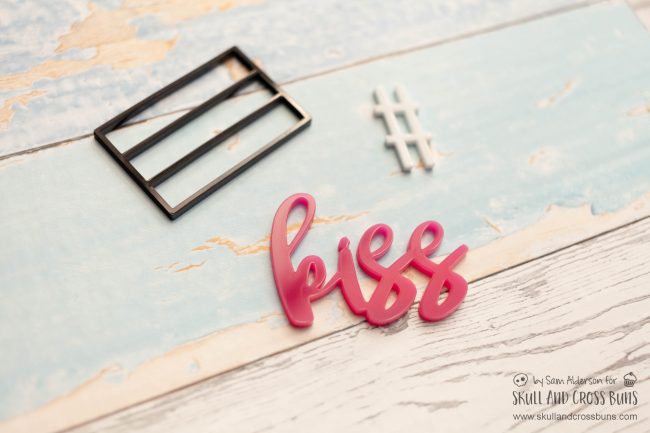 I am really excited about these! You see that lightbox! Oh what about that Hashtag (she got a makeover)! These are great statement pieces or you could make a keyring out of them, or a scrapbook page. They are really sturdy and I feel like they would a bit of punishment and not break easily.
Here is a look at the Lightbox Love and Chat Bubbles in action.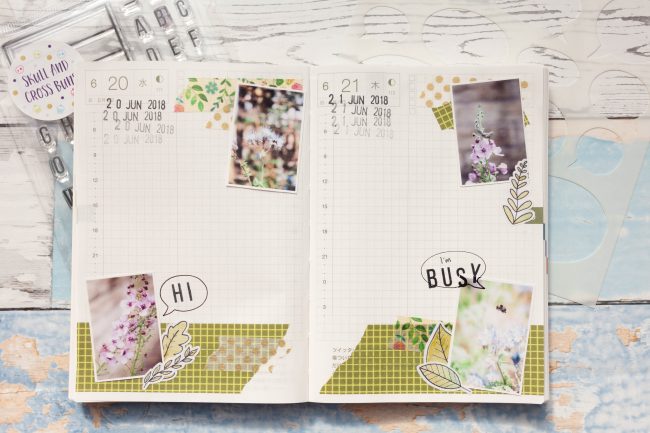 I love how these pages turned out and the stamp and stencil were perfect for highlighting the little bugs in my photos. That's all from me today! You can follow me on Instagram @samalderson_. Or alternatively, you can sign up to get notifications everytime I post. Just fill in that box on the left.
Stay Happy!
Sam