Hey there! How your Sunday going? I have had a super productive one, I have finished off some design work on the new look to the blog which should hopefully go live soon. But this is my second post of the day and I am playing along with the ladies over at Retro Sketches. Here's the sketch if you have not been over there already.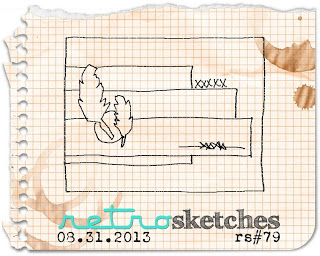 I was actually going to use feathers on my card like in the sketch but I decided to use an umbrella wood chip from Studio Calico.
Thanks for stopping, I hope you have a fab day!