Evening all! I said that I would be back with a couple of cards and I do hate to disappoint. My first card is my entry for this weeks Retro Sketches, I wanted to keep it really CAS. It's a shame its not come out on the photo but the card had been embossed with the PTI Linen impression plate, Oh well. I also love this ribbon it make the cutest bows. As I haven't used ribbon on a card in such a long time, I had to sit there for about 5 mins figuring out how to tie the bow neatly, in the end I gave up and watched Dawn McVey's video about how she ties her's to get it right!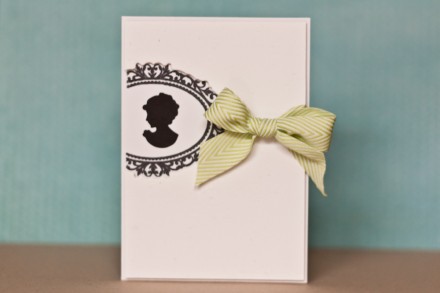 I also joined in on a challenge I have not played along with before over at Charisma Cardz, which was to use lace. I knew what the layout was going to be like but I wasn't really sure how I was going to incorporate lace, then I had a thought to use the lace like a flower. So I made a little rosette out of lace and put a brad through the middle with a resin flower out of my Studio Calico kit on top and this finished my card of nicely!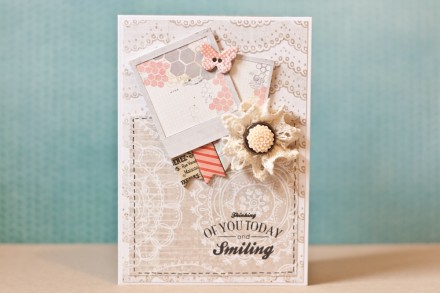 I hope you all have enjoyed your bank holiday!
Have a fab week!
Laters!
Sam